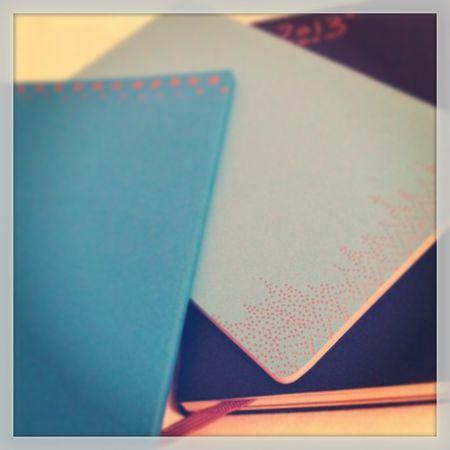 Photo #1. I really like Moleskine.
I made a lot of resolutions this year, and buddy I mean a lot. I plan to share some later but one idea I got from e was to try and take at least one picture a day. I've gotten away from taking pictures the last few months, so I loved the idea of remembering every single day to find something photo-worthy and bound them into a small book at the end of the year.  
Since I love multi-tasking and another resolution is to Instagram more, I'll be sharing my photo each day @jlynnspeaks with #365.  Does anyone have any encouraging stories for me of their photo-resolutions?