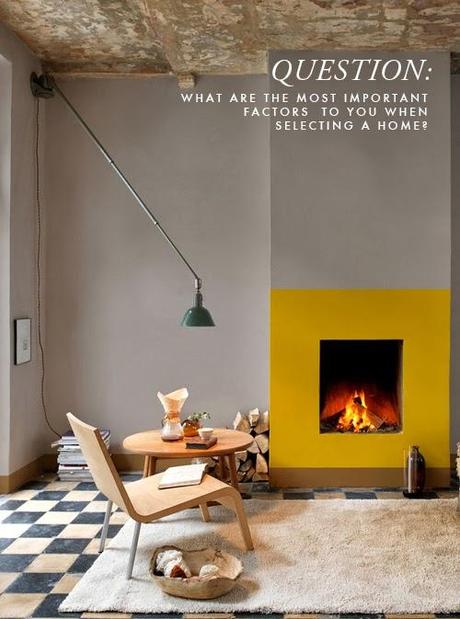 We live in a perfectly fine house. It's spacious for the two of us, we have a washer/dryer/dishwasher (after doing without in Denmark, we consider it the holy grail), and it's modern. It suits our needs and we're quite content. The designer downside is that it's the epitome of Rental Beige. The linoleum, the carpet, the walls, the trim, the counters--all beige. If I could choose any house in the world would it be this one? Nope. BUT, we LOVE it. Why? Among all those upsides I mentioned, we  also have the greatest landlords in the history of the universe. 
We arrived to our new home late on New Year's Eve. R and D (don't know if they care about anonymity but I'll grant it nonetheless) were waiting outside our new door for us and directed us to our parking spot. As we walked in they gave us a tour of our new place and pointed out the air mattresses they had set up for us assuming that we wouldn't have beds for the first little while. Assumed right. Mind you, the beds were impeccably set. In the kitchen, they had stocked our pantry with some breakfast items, a loaf of delicious bread from the local bakery, OJ, paper plates and bowls and cups and plastic flatware. You know, just in case. On top of that was a plate of freshly made chocolate chip cookies, my favorite. 
This is simply to describe the level of kindness going on here. 
Why am I brown nosing my landlords? 
Well, recently we were given the chance to explore the option of moving to a beautiful house complete with wood flooring, a lovely brick fireplace, wood beams, cute architectural details. I could photograph in there and show off my projects! Now, it wasn't perfect. We would have to share a w/d with the couple living in the basement, and there was no dishwasher, but for the sake of beauty, I was down. 
Honestly, the thought of moving away was super saddening. We've made some great friends in our little neck of the woods, it's a great commute for Paul, and we feel at home. I'm not often one to be deterred by comfort levels. I'll do uncomfortable things if it's for the best (moving to Denmark anyone?), so why didn't I go with the beautiful house?
It really got me thinking about what's most important to me in selecting a place to live (besides $ of course). After this episode, I noticed that my pattern of living situations since moving away to college, has been based on the people I live with or associate with over anything else. I find this funny because I'm so aesthetically driven in a lot of ways. You know me, I'm visual. Give me pretty things! 
In college, I lived in not the greatest dorms or apartments. In fact, when my mom drove me to my first apartment, she told me there was still time to get away. HA! But, I had great roommates so I didn't even notice. All the way along I had really wonderful people in my life. When I moved to Washington, DC, same thing. I lived with great people and didn't really notice that we lived with cockroaches. (Until I did and then realized that we could all live somewhere else together.) Anywhoo, there's one place in Georgetown where we really lucked out. A beautiful flat on a darling street in that beautiful historic district. But once again, I had great people to live with.
So, I've realized that if I have wonderful people in my life, I'm good to go. If I were to make a list of the things that are important to me it would go as follows. I'm excluding price because for me, that's a pre-req.
people
location
architectural details
levels of light--lots of sun!
spaciousness
amenities
Or so I think this is the list. Again, I didn't realize how important people were until this episode. Of course, there are exceptions. My apartment in NYC I initially selected, without seeing it or meeting the people) mostly based on location and then my roommates were such a happy bonus.
I think there's also something important about a place just "feeling right." You'll just know when it's the right place and right time to move. Always listen to that voice.
SO, I'm curious what are the most important factors for you? I find it interesting to know why you live where you live and if you've consciously noticed it. Maybe you could make your own list if you're looking for a place to live. It might help focus on your priorities.
thoughts? 
image from here