Confession: despite being a color enthusiast, I'm new to the paint swatch business. I have never tested a color on the wall against others before because, frankly, I'm impatient. Once I start flirting with a color, I want to seal the deal and make it mine as quickly as possible. This approach is not fail safe, and while I've had my fair share of victories, I've also ended up repainting both the living room and the office after feeling like I was being punched in the face by repugnant pigments. With our bathroom renovation I wanted to exhibit a little class, a little reserve, and really take my time choosing the best color for the small, poorly lit space. Not a novel concept, but the experience has been a revelation.
Since the rest of the house looks like what you would get if you crossed a peacock with a rainbow, I decided to do something muted, cool and calming for the bathroom. After picking out four appealing bluishgreyish colors, I hesitantly went where all sensible renovators have gone before, straight to the heart of Swatchington, USA.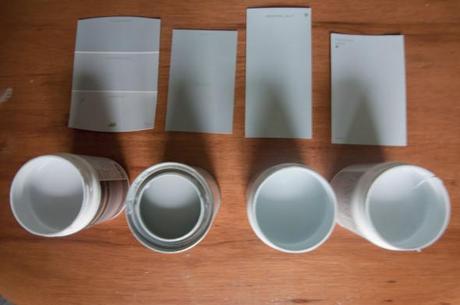 In their containers the colors seemed nearly identical, but once they were on the wall, I realized how truly crucial the old paint-and-wait method is to seeing a design notion through to reality. On a broader canvas, struck by different angles of light, the colors took on their own personalities, with some rising to the top of my must-have list while others were knocked out of the running completely.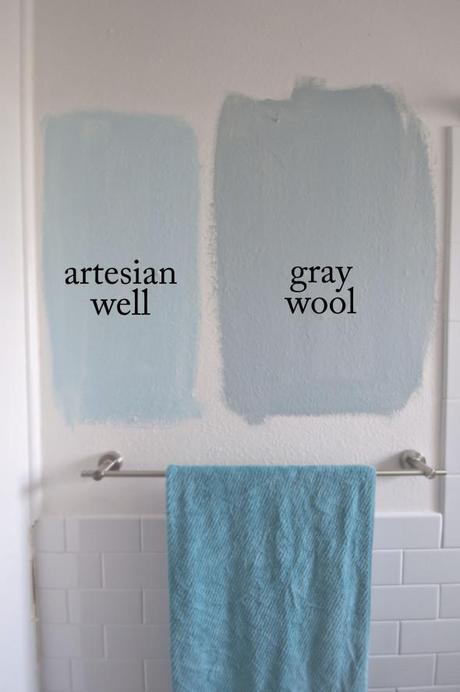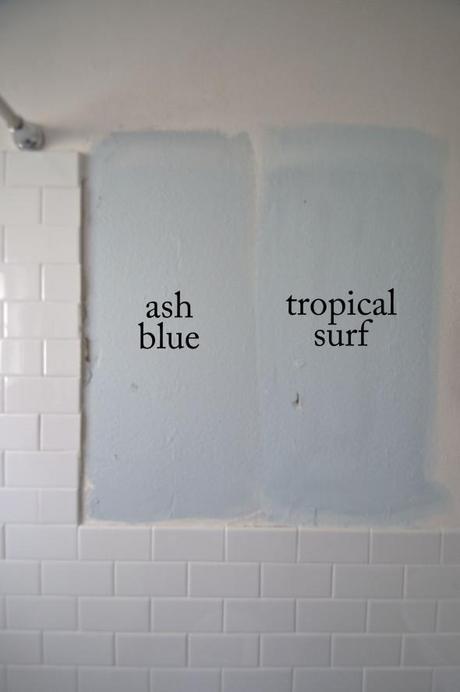 The merit of this well-known and widely practiced technique is not rocket science, hell it's not even 6th grade science, but this practice is something I will never skip over again.
And because I've spent my evenings collecting inspiring images to drive the direction of our bathroom, reno, I'll subject you to the same. My pics for the best of blue/grey bathrooms below…