You'll be surprised from how fahionable can be Putin's face printed on a jacket. This designer's creative process is really interesting.
 "I grew up in Austria, where I spent all my childhood. At the age of 18 I moved to Graz to attend the College for Modedesign and Clothing Technology. After the training I moved to Berlin to deepen my know-how and to make my bachelor's degree. With my final collection, I started my career as a designer, art director and stylist in 2015. I do not see my company as a label much more than an all-round program. Nowadays it is more important than ever to know about several areas and to gain a foothold."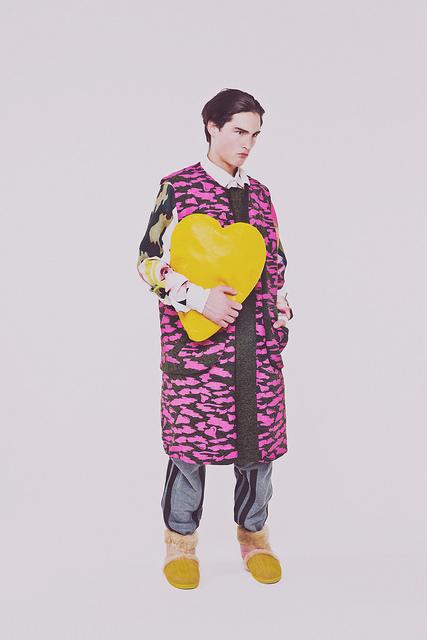 What's the concept of your latest collection? When I've planed my latest collection, which is called "Let's play Cops & Robbers", I was still at University and short before my graduation. My intention for this collection was to break rules and create a new kind of presentation of men. I'm fascinated of feminism and especially what happened in russia when Pussy Riot came out. The contrast of this communism country with the colorful protests and performances agains it, inspired my the most. The reaction of the government and Wladimir Putin to the protests was like somebody stole a lollipop from a child. I transferred this atmosphere of a crotchety child into a menswear fashion collection. The color palette reminds on a children's fashion collection with its light blue, pink and yellow colors. As the color palette so the whole finishing is inspired by children's fashion. I used e.g. adjustable waistbands for trousers, velcro fasteners for jackets and pushbuttons for shirts. For me, prints are necessary for a collection. For "Let's play Robs & Robbers" I used screen printing and digital print techniques. The pink-yellow camouflage print is completely screen printed, which is unusual because it consists of 5 colors. Normally screen prints are done in 1-3 colors. W. Putin's face was the main inspiration for the graphics for the prints. In conclusion it can be said that the concept for my collection was to create children's fashion for men as a parody.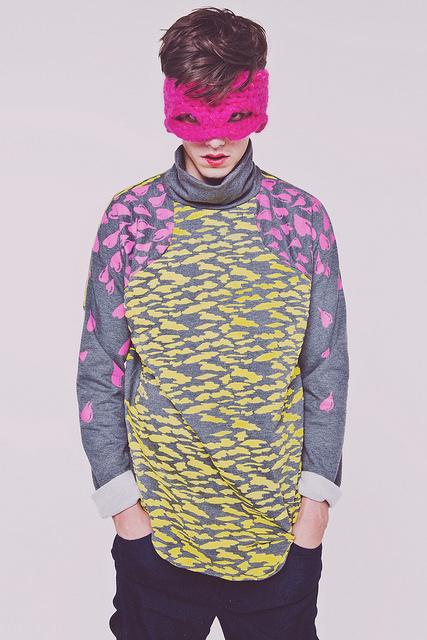 What inspires you the most? Inspiration comes and goes and is never there when you need it. I can't concretely say what inspires me the most because for me inspiration comes in different ways. Art exhibitions and museum are a good place to find inspiration for prints and clothing references. Political topics and society are a great source for the mood for a creative project or collection. The most important thing for me is to be openminded and ready for new impressions.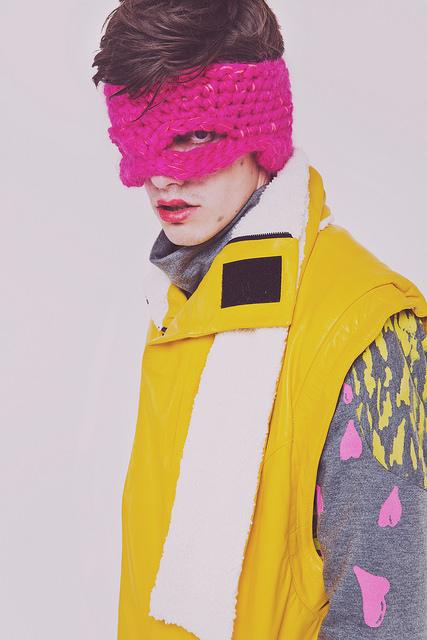 How does the place you live in affect your design? I moved in 2012 from Austria to Berlin and in the first moment it was a cultural shock. From conservative Austria to the loud, shrill city of Berlin. I immediately fell in love with the city. Berlin influences me in design because of its citizens who are open, honest and sometimes also grumpy. In addition, the overall look of the city affects my creations. Berlin has beautiful buildings and culture is on every corner. From street art to historical art – everything is represented.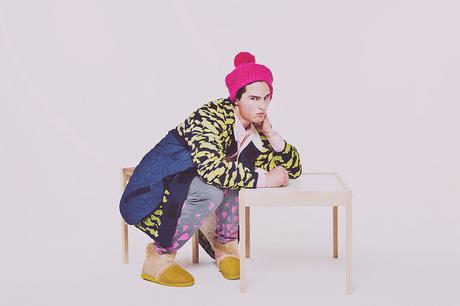 What's the future of fashion according to you? Fashion is an endless process with constant change. Trends come and go like an algorithm. In fashion, economic and social aspects of a generation can be seen. The current situation of fashion is characterized by streetwear and the casual look. In my opinion, this will not change in the future. I am of the opinion that the fashion continues in the direction of sportive, functional and maybe technical.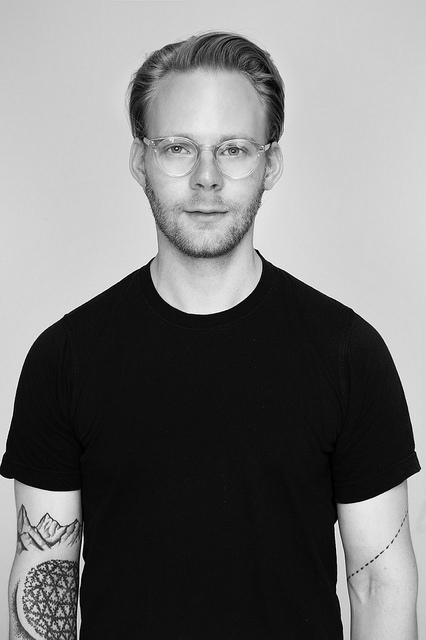 What's your next project? My next project is a basic collection that combines art with fashion in a playful way. This collection will be on sale in a limited edition. I also plan several photoshootings with great photographers and models. For me, it is important to constantly develop and realize new ideas.
 Instagram: @itsmeandthan
And don't forget to follow SO WOW on Twitter, Facebook and Instagram!