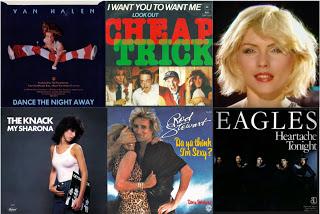 Trivia will be happening this Tuesday night, April 2nd at 8:30 PM, with "1979 Trivia" as the Special Category. It will be seven questions on events from that final year of the 1970s in pop culture and history. The Q Train lightning round will be "Name the Month Trivia." I will give you ten events that occurred in recent history and you have to tell me what month of the year it happened in. Every answer will be a different month of the year.
The Sneak Peak question for this week is:
"What is the first astrological sign of the Zodiac?"
We've been getting some fine turnouts over the last few weeks, so do get in as soon as you can to get a good seat or table. Also, Trivia Night will NOT be happening next week, April 9th, as I'll be away at the Red Sox home opener that day, to see another championship flag go up the pole! I look forward to seeing many of you this Tuesday night!