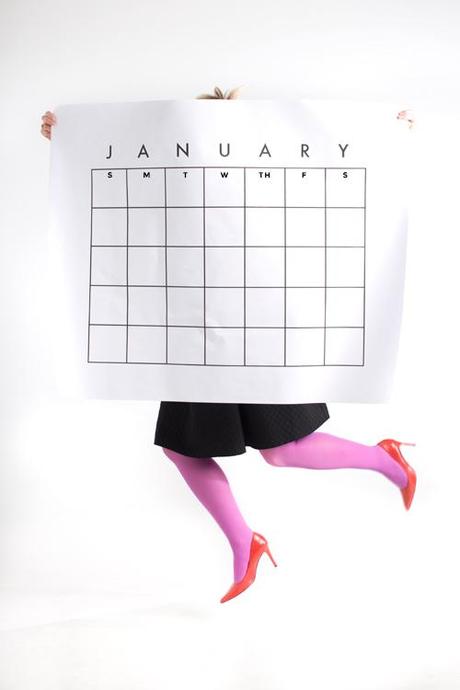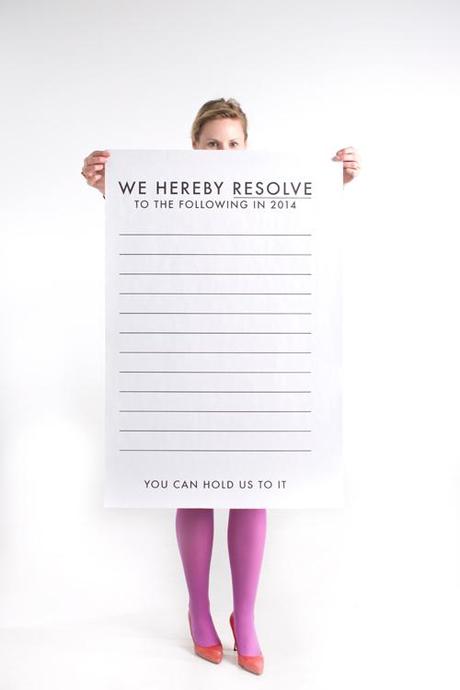 photography by Trisha Zemp. To print off the posters, see below.
I was recently reminded that Janus was the Roman god of beginnings. He was often depicted with one face looking back to the past and the other to the future. Hence the name January. Last year I found myself survival mode versus enrichment mode, so now that there are no international moves and such, I've decided to embrace what is truly meant by January: a new beginning.
2013 was not a bad year. There were highs and lows like every year, but I was in desperate need of a clean slate. For example, I had taken such poor care of my body. I mean, I was eating ice cream for breakfast, lunch, and dinner. In the same day (thank you Haagen Dazs). Sadly, I'm not joking. ("It's just easier than making something!"). I wasn't exercising, but definitely rationalized my runs to the fridge as quality aerobics. I don't even know how to organize my studio even if I wanted to. 
Things needed to change! 
I don't anticipate nor necessarily need a total life renovation. Sometimes I don't think drastic and substantial changes are sustainable long term--we are much better than we think we are--but I've already implemented a number of changes and have some goals that I'd love to work on this year. I know some of you hate resolutions, others love them. My feeling is, something is better than nothing, so I'm rarely disappointed in what little I achieve. Call it low expectations (and if you want to know more about that, find out why they call
Danes the happiest people on earth
.). I thought I'd verbalize them in public so that my forgetful mind is held accountable. I had verbalized my
mid-year resolutions back in August
(I'm doing really well on #9) but here's my updated list:
Schedule things immediately onto my calendar--my iphone and large calendar. I'm on my phone too much and sometimes it just seems like a chore to be on tons of apps all the time. I want to write them down tangibly. I haven't been able to find a huge-o plain basic, utilitarian calendar that just gets the job done, so I made one. I printed it off at Kinko's for $4.50. 
Well being. I committed myself to a program with some ladies for 8 weeks starting this past Monday. There are a certain amount of points we accrue each day for accomplishing certain things. I usually detest gimmicks, this is precisely what I needed to get my bum in gear. It includes things like exercising for a 1/2 hour 5x a week (so far, so good wipe the shoulder), eating 6 servings of vegetables, 1 serving of sugar (I decided to go sugar free), read 20 minutes of holy text or something personally inspiring, write 1 thing you're grateful for, and a few others. 
Grow this blog 50%. I just read Emily Henderson's 2014 resolutions and I love how unabashed she is about the things she wants like growing her blog traffic. Ha! I've never thought to be so public about things like that. But, oh yeah I want to grow this blog. The more Lars grows (he's about a teenager now), the more I can do really cool projects for you (and turn him into a man--rawr). And, just like her, I'll be specific in how I want to grow it:

NEW WEBSITE! Long time readers will know that this is something I've been talking about FOR AGES, but I've had some hiccups along the way. Ultimately, I'm my worst client and need someone to conspire with. And money to pay them for the things I want to get done. 
Beautiful content. As you read above on the logo, Lars is about living an artful life. I want every single post to be beautiful and bring a daily dose of beauty to your life. Sometimes I end up putting a last minute project together to have some content for the day. Sometimes that works out. Most times it looks last minute. Get it together Brittany!
Have at least one week of content ready. With #2 in mind, sometimes I won't make something until the day I publish it and then quickly photograph it and put it up in a flash. NO CAN DO. I would love to have a number of projects/posts in the cue.
Work with great companies. One of my favorite parts about blogging, especially recently (like this Trumpet and Horn collab or MSN), is the ability to partner with some great companies whose aesthetic and mission align with mine. I love the collaboration and creativity that ensues from it. I would love to collaborate with many more. And consequently, the more I collaborate in this way, the more I can create beautiful content for you. It's a win-win.
Collaborate with creatives regularly. I LOVE collaborating with other creatives. Especially when the projects turn out like this, this, or this. 

Grow my Instagram and Facebook by 50%. If you're not into blogging/social media, I'm sure this goal sounds lame-o, but it's important if you intend to work with businesses as a blogger. They're into stats like that. To me, it's most important that those numbers are true and that I'm really engaging with my audience, otherwise it's meaningless. 
Find a business mentor or partner or both. I've grown Lars organically, but now it's time to find someone who knows more than me. Someone I can sit down with periodically who would love to impart their wisdom. And/or someone who shares my vision and wants to go in on the business side. The more business I learn, the more there is to know and it's a bit consuming.
Work with sponsors on decorating my home. There, I said it. It's out there. I've been wanting to decorate my home in a lovely way since moving to America but I haven't focused on it at all. Now I do, and I want to make it good.
Ok, that's it for now. I'll probably do another mid-year resolutions at some point. If you're in a similar situation and want to get in control for 2014, I created those two posters above that you can download and print off at your local Kinko's for about $5 each with their engineering print. The "We hereby" poster is also available as "I hereby". Paul and I did the same thing so we did a "we". 


Or here are the links directly:
Blank calendar download
(all 12 months, you fill in the days)
Resolutions poster