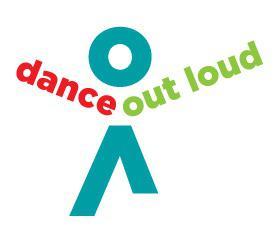 My name is Kovie Biakolo and I am the Events Coordinator for Ms Career Girl Meda. It has taken me a while to post an entry because I wanted to gain some experience writing (on my own blog) and because I have been following a couple of amazing bloggers like Nicole and thought it would be best to learn by observation as well as experience.
Event Coordination is something I have a passion for. Event Coordination for benevolent causes is a potential long-term career path. So what better way to begin my first guest blogging experience, than to talk about a fabulous event that is taking place in Chicago called "Dance Out Loud"; I couldn't think of any, so here it goes:
DanceOutLoud is the brain child of an amazing lady, Stacy Bennett. Stacy's story begins with her mother, who was diagnosed with Stage 4 Ovarian cancer seven years ago and  passed away five years ago.  Although she was not able to have surgery, given the stage of the cancer, chemotherapy was an option and gave Stacy and the family, two more years with their mother.  Whilst alive, and after her diagnosis, Stacy's mom learned that she had the BRCA 1 mutation (http://www.cancer.gov/cancertopics/factsheet/Risk/BRCA)  and  shared this information with all the women in the family.  Stacy learned that she too has the gene and since then has undergone a preventive surgery and will undergo another one to fight cancer and specifically Ovarian and Breast cancer. The story is much longer than this and much more complicated than one can put in a paragraph but ultimately it is a story about turning a challenging and trying period in one's life, into something positive. That's where "Dance Out Loud" comes into the picture.
On 11/11/11/, Dance Out Loud will be held at the Brownstone Tavern from 7PM-1OPM. If you're like me and wondered why on earth "Dance Out Loud" and why 11/11/11 (other than it being a cool date), there is in fact a method to the madness. Ovarian cancer is known as the "silent killer" so it is easy to understand how dancing out loud would be countering that. As for 11/11/11, that's Stacy's birthday, and if you've ever seen an ad for "more birthdays," it makes perfect sense and is quite frankly, pure genius.
So, why should you go to and/or support this event? Here are my 3 reasons:
All the proceeds go to Bright Pink's ovarian cancer awareness.
You get to dance to music  from the 80s, 90s and 00s AND dress up as your favorite decade! (Plus prizes will be given fr the best ones).
If you're reading this, you either are a woman or know a woman who is a mother, a wife, a sister, a cousin, a friend, and you never know whose life you could be changing.
As for me, my Halloween was kind of a fail so I am so excited to actually get dressed up and for a good cause too! I'm also really excited to meet Stacy in person, because I think she is truly an inspiration. So, let me know: who and what will you be dancing out loud for on 11/11/11? As I am the TheEventMarketingRookie, I will also be helping Stacy out with the event and to be quite honest, I cannot think of a better way to celebrate someone's birthday, help out with an event or spend the night on 11/11/11. When people ask me what I did on 11/11/11, I'll say, "I DANCED OUT LOUD." I hope you will say the same.  For more information, go to http://danceoutloud.org/dol/ or follow Dance_OutLoud on twitter. Cheers, Kovie
Tagged as: cancer, chicago, Dance Out Loud, Ovarian caner