So we had an election. We voted. We all voted. We know.
And now, the man we voted out isn't recognizing and won't recognize our vote, that vote, that election, our election.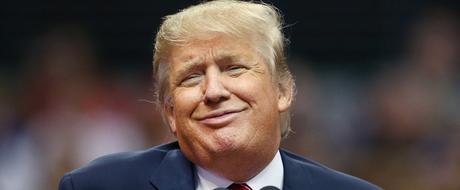 He's denying the vote, the votes, he's denying us all. He's denying our Democracy.
What is that if not a Constitutional crisis?
We've all seen the headlines.
And unfortunately, too many in that, his political party are going along with this absurdity, this insult to us all.
McConnell declines in floor speech to congratulate Biden
And of course, Fox is aiding and abetting this obscenity, this ugliness, even this stupidity.
The network is broadcasting the Trump campaign's debunked conspiracy theories and unproven allegations to millions each night.

As it goes on, Trump has done more and more bizarre things.
'These are dictator moves': Defense officials alarmed as Trump installs more loyalists at the Pentagon
Unfortunately, very unfortunately, if not also predictably, our own Senator Blunt even joined in on Trump's absurd claims. Because, you know, you HAVE to put your political party before the country, before the nation and before the people and even before what's right.  Right??
GOP senator: Trump 'may not have been defeated'
Nine days after having our election and all of us voting, there are some good indications and movements on this insanity. There are some beacons of hope.
Wall Street to Trump: It's over. This isn't a repeat of 2000
Joe Biden's win grows more decisive each day as votes are counted
The Times Called Officials in Every State: No Evidence of Voter Fraud - The New York Times
No Evidence of Systematic Fraud in U.S. Elections, International Observer Mission Reports - WSJ.com
Nine legal experts say Trump's lawsuit challenging election results in Pennsylvania is dead on arrival
'This is getting insane': Republicans push back against Trump's false election claims
Rep. Will Hurd of Texas tweeted that Trump's comments are "not only dangerous & wrong, it undermines the very foundation this nation was built upon."
Trump lawyers suffer embarrassing rebukes from judges over voter fraud claims
Fortunately for the state of Georgia and all of us, really, there is this guy and anyone and everyone like him, standing up and doing what's right.
His fellow Republicans turned on him, but Georgia Secretary of State Brad Raffensperger isn't backing down
This is only one city but it's an excellent example of just what this President and his supporters have to show for their denying our election, votes and the results.
In poll watcher affidavits, Trump campaign offers no evidence of fraud in Detroit ballot-counting
And I love this next one.
Lawyers Litigating for Trump Suddenly Remember Their Licenses Are on the Line If They Lie to a Judge
Even Fox, EVEN FOX, folks! is doing the right thing on this, at least in this one instance, anyway. 
Fox News pulls plug on Trump spokeswoman making baseless claims of fraud
Also from Fox, this broke yesterday, thankfully.
GOP senator says he'll 'step in' if Biden doesn't receive intel briefings by Friday
U.S. Sen. James Lankford said there was "nothing wrong" with the idea of Biden receiving intelligence briefings
"Nothing wrong" with Biden receiving intelligence briefings. Nothing wrong and everything right about it.
Ohio's Mike Dewine spoke up yesterday, thank goodness, as all Republicans should.
Today, this broke. It does look as though the tide is finally, finally turning on this President's denial of our election and votes, thank goodness. It shouldn't have been necessary.
Karl Rove: Trump lawsuits won't change election's outcome
It's as I said before here, it's obvious why Trump wants, no, needs to deny our votes and election, too. According to the New York Times, he owes nearly, if not completely 1 billion dollars to who knows who out there in the world, New York State, at least, is going after him for his taxes in two different cases and then there's this.
6 lawsuits Donald Trump is going to have to deal with when he leaves office
And the above doesn't even address any and all possible investigations of wrongdoing and/or illegality/illegalites he may have committed while President.
It's as I said in Donald Trump's first year in office, he's in WAY over his head. He had no idea what he was getting into but now he's there and he doesn't want to deal with any of it, let alone all.
Then the Washington Post poses this unsurprising possibility.
Trump's election challenge looks like a scam to line his pockets
Then there's this ugly trend, overall, from and by his political party.
GOP leaders' embrace of Trump's refusal to concede fits pattern of rising authoritarianism
Here's yet more of the enabling cowards that is the Republican Party.
National Security Republicans muzzle anger over Trump's Pentagon culling, afraid antagonizing him could imperil Georgia runoff
This is one of the things that is most concerning about this entire situation, too, with Trump challenging, denying our votes and election.
Chaotic presidential transition brings vulnerability, security risks to nation
Meanwhile, we have still no leadership whatever, of course, from this excuse for a President out of his White House or administration since he's paying far more attention to covering his hide and tracks.
Covid-19 Live Updates: U.S. Hospitalizations Top 61,000, a Record
Look at this fact that just broke today.
The US reported the most single-day COVID-19 deaths since May and experts say pandemic is accelerating
The most single-day COVID-19 deaths since May
AND IT'S NOT EVEN WINTER YET.
So with all this, then, where are we? Where does this leave us? Besides the fact that this orange excuse for a President is shaping us into his own banana republic, where does this leave us now? And then, what do we do?
And here is where I say we have to stand up and speak up and speak out, all we can, especially to our Republican Party officeholders and tell them what we need, what we want. We need to tell them what, exactly, needs to happen next and that is, that this President and all in his political party must, at long last, recognize our vote, our votes, our election, our Democracy and demand he, Donald Trump, concede this election. We must demand it.
So with that, I post here, below, a link to go to so you can email and phone, both, preferably, your, our government representatives, to tell them this must happen and it needs to take place sooner, rather than later.  Today is not too soon.  Indeed, it is late in this process. It is very late.  Please contact your representatives. Maybe especially Missouri's own Senators Roy Blunt and Josh Hawley. Thank you in advance.
Two more links.  Let's be clear.
'Stolen election' rhetoric: more dangerous than you might think
Experts fear damage from Trump's election pushback