Courtesy of ilene
Let's Break the $peculator$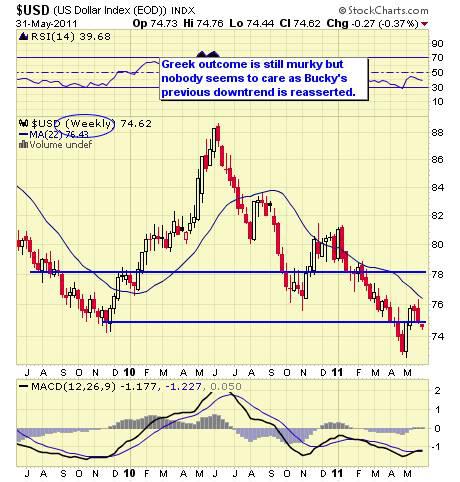 We followed through with our plan from last week, which was essentially: "
If some idiot is stupid enough to pretend to want to buy oil at $103 for July delivery – we are happy to sell it to them
."  This comes from our fundamental concept that oil is in no way, shape or form WORTH $103 per barrel and that, even if it were, consumers can't AFFORD $103 a barrel and, even if consumers were mindlessly throwing themselves another $2Bn a day in debt ($10Bn globally) without cutting back on fuel consumption – that the Dollar, which oil is PRICED in, is also undervalued and will correct up and kill the PRICE of oil at some point.  
Even this morning (Wednesday), we got another chance to short oil at $103 and now (7am) it has crossed the $102.50 line so that's a winner for the $103 crowd, and a new entry opportunity for others on the $102.50 line on the futures if they cross below $102.50 again (nickel stops to keep risk low).  This is not complicated guys – "THEY" are willing to fake a massive demand for oil but this game only works if nobody makes them pay.
When we short a barrel of oil on the futures, we MAKE THEM PAY for the barrels that they pretend they want.  Right now, open interest on the NYMEX is 376,620 contracts for July delivery, which closes in three weeks on June 21st (contracts open that day must accept delivery during the month of July) and that's 376 MILLION barrels of oil that "THEY" are currently pretending they want delivered at $103 a barrel within 2 months.  That would be 40 days worth of US imports in a 30-day period all delivered to a terminal in Cushing, Oklahoma that has a 40M-barrel handling capacity for the month.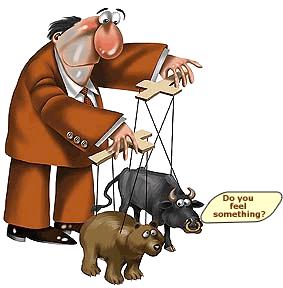 Usually, what these crooks do is to "roll" the contracts to the next month. In June they pretended to want 400M barrels but, by expiration day, all but 20M barrels worth of contracts
(20,000)
had been rolled or canceled.  
I had made a similar observation when interviewed in late April
, as oil was $112.79 a barrel and there was "only" fake demand for 287M barrels and Goldman was fanning the flames with $200
…