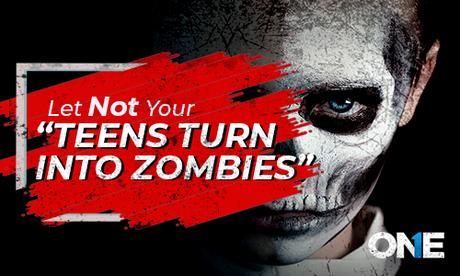 The smart devices have grabbed teens' attention more than anything else and that is something to be worried about. In this digital age, almost 98 percent of kids live in home with internet connected devices, with younger children spending considerable amount of time on mobile phones and screens. The recent researches confirm that teens spend around 9 hours a day using smartphones remaining online on social media platforms. The higher levels of screen time can put negative impact on kids' development keeping them occupied and quiet. This article discusses the menaces of excessive screen time and how parents can get their kids off their mobile phone screens with the use of parental control software.
Smart Devices Act As Digital Babysitters
The internet connected devices including smartphones, tablets, computers and television screens act as digital babysitters. The smart devices keep kids engaged and silent giving time to parents for performing their household chores.
However, the higher levels of screen time can put negative influence on kids' physical, mental and psychological health. The studies show that kids who spend too much time on smart devices may have disturbed sleep patterns and slow development in life and social skills.
How Smart Devices Turn Teens into Zombies
The researches confirm that teens spend a staggering 9 hours a day looking at screens, the third of which is spent on mobile phone screen. Though the usefulness of mobile phone devices is undeniable as they enable user to communicate with the world and perform several official and personal tasks. However, the excessive mobile phone use can make you unconscious of what is happening around.
When you gaze gormless at your smartphone screens for too long, it instantly turn you into a mindless zombie. You go on checking your emails, Facebook notifications and WhatsApp messages for hours. You find it hard to put down your smartphone and to focus on the things around. When it is too tough to separate yourself from your smartphone, how difficult it would be for children who are less aware of consequences of their actions.
Challenges Parents Face While Handling This Smart Technology
It is not easy even for adults to handle the modern smart technology then how we can expect our kids to spend less time staring at mobile phone screens. If you think that removing screens entirely from home would help in combating teens' obsession for the digital technology, you need to think again.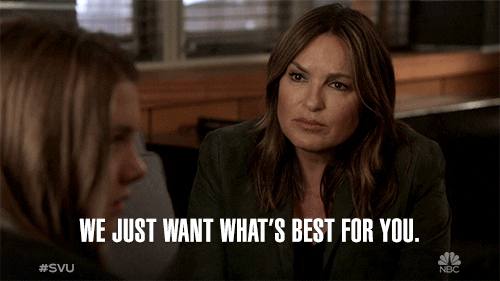 Removing screens could leave your children isolated. Some parents think that 'technology is bad' and 'no technology is good' for children. But, this mentality can keep our kids restrained from going side by side with the world.
How to Limit Kids' Screen Time with Monitoring App
The most feasible way to protect your children from the menaces of the smart technology is monitoring. Parents are needed to supervise the mobile phone and computer use of their teens and tweens to keep them secure online and offline.
No matter how your kids use this technology, the monitoring app of TheOneSpy lets you closely watch out their digital behavior. You can know what they are doing, speaking, typing or even searching for on their smart devices. Remaining anywhere in the world, you can keep an eye on your kids' smartphone use to ensure their safety.
TheOneSpy acts as parental control app enabling parents to control the mobile phone use of offspring. You can choose when they should use their devices and when not. For example, if you do not want your kids to use their smartphones in classroom, you can turn their devices off without physical access to their phones.
Remote Control Smart Devices with Spy App
Do you know you can operate your kids' smartphones remaining anywhere in the world? The online control panel of TheOneSpy lets you monitor and control a mobile phone without taking it into custody.
Once you get the targeted phone installed with the spy app, you can perform several actions on it via online portal of to track a cell phone remotely. The app lets you manage screen time of your kids by turning their smartphones on or off via online control panel.
Remote Control Engaging and Influential Apps
There is no secret that kids spend most of their time on social networking and gaming apps. If your kid is giving too much attention to Snapchat or Instagram, you can manage these apps via online control panel.
The most effective way to limit screen time is to restrict the use of apps that keep your kids engaged and make them zombies. You can choose when your teens may use Facebook and when they should not go online. The spy app for android smartphones and tablets let you block, unblock or uninstall apps from the monitored phone without physical access. You can uninstall age-inappropriate, objectionable and adult-oriented social media and gaming apps. Also, you can block certain apps for a specific time period. The choice is yours!
Filter Content and Make Internet Kid-Friendly
As well as social networking and video gaming apps, there are video streaming sites such as YouTube that keep user engaged. With the use of parental control software, you can supervise the use of such adult-oriented platforms. You can choose what stuff your kids should watch and what not.
The uncontrolled internet can provide your kids with plenty of stuff which can be both appropriate and inappropriate. The platforms like YouTube keep your kids engaged letting them watch their favorite movies, dramas, serials or reality shows. The spy app lets you block websites and manage content on these websites to prevent your children from exposing to engaging and age-inappropriate content on the internet.
How to Get TheOneSpy Monitoring App
If you do not want your kids to suffer from behavioral, developmental, physical and psychological issues due to excessive mobile phone usage and screen time, monitor and manage their use of smart devices. For this, you need to get their devices installed with TheOneSpy monitoring app.
There is monitoring solution for android mobile phones, tablets, Mac computers and Windows computers. Subscribe to the needed monitoring solution and get the devices installed with TheOneSpy following the user-friendly installation process.