IMDB | TRAILER
Another movie that dares to center its story around a strong female character, Kahaani was a surprise hit that Indian audiences loved even more than similarly "daring" English Vinglish. 
The female hero, Vidya Bagchi, is played by one of India's most talented actresses of our times, Vidya Balan. The London-based NRI (non-residant-Indian) computer programmer is searching for her husband, who has been missing ever since he went to Kolkata/ Calcutta for an assignment. Advanced in pregnancy, Vidya roams the streets of the crowded city that is busy with preparations for the yearly celebration of the goddess Kaali. Even though she finds a helpful companion in police inspector Rana, - who soon falls for the stubborn beauty - Vidya finds that it's not going to be easy to find her husband: there is no trace of him in the city whatsoever.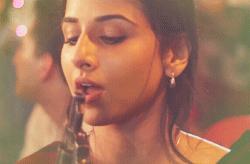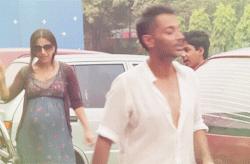 Surely, Kahaani wouldn't have been the same movie without the strong performance of Vidya Balan, just like English Vinglish couldn't have worked as well as it does with any other actress than Sridevi in the lead. Vidya brings just the right amounts of strength and vulnerability to her character, who seems both lost and determined in the narrow streets of Kolkata. No supporting character or actor stands a proper chance beside her, although Parambrata Chatterjee is sweet in the role of the innocent police inspector. The brilliant character actor Nawazuddin Siddiqui also has a small role that manages to capture the viewer in his short screen time. But what really makes Kahaani stand out, especially among other Indian films of the thriller/ mystery genre, is the well-told story. We don't know more than Vidya does, and the short flashback clip rather confuses than helps solve any of the mysteries. There's also a twist that I dare say nobody ever saw coming, which makes the female hero even more special - but no spoilers at this point. People have praised Kahaani for delivering a surprisingly exact and realistic portrayal of the city of Kolkata itself, which is often depicted in a less coaxing way. The movie doesn't conceal the flaws and the dirt of the city, but it gives a more multisided impression of the city and thus is very far from the so-called "poverty-porn". Indian mythology is cleverly woven into the plot yet there's no patriotism - a welcome exception. This way, Kahaani finds a balance between many extremes that Indian movies like to use and finds a good balance between a suspenseful plot with western inspirations and an Indian "soul". The only drawback is the still rather long running time of two hours - I felt that some parts could've been edited out in order to keep up the pace.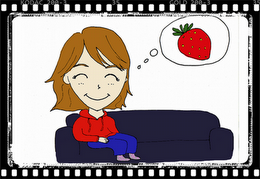 STRAWBERRY
Kahaani is a must-watch for fans of Indian cinema, since it delivers a felicitous mixture of many currently trending elements of the industry. The lack of song-and-dance and the Hollywood-inspired narration may also please an audience outside the Indian film scene. 




This post is part of the "2012 Bollywood Essentials".