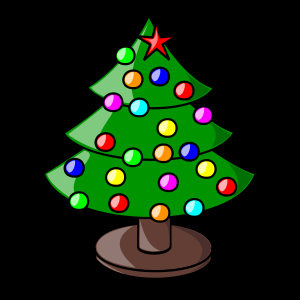 Image via Wikipedia
Let Children Help Make the Christmas Holiday Special
The Christmas season is a joyous time for adults and children alike. Adults, usually wrapped up in their own lives during the year, brighten with the approaching Christmas season, greeting friends and strangers alike with smiles and good wishes. Those adults who are fortunate enough to have young children experience the true joy of the season as they watch their children's excitement over the upcoming visit from Santa Claus. These lucky parents enhance this enjoyment by finding ways for their children to actively participate in shaping the family's Christmas experience. Some helpful ideas are given below.
Prepare the Children for the Meaning and Traditions of Christmas
Shortly after the Thanksgiving season, evening television is filled with Christmas stories; some with religious significance and some with traditional Santa stories. While these are fun to watch with the children, the more intimate experience of reading books together can be more meaningful for both children and parents. There is an abundance of children's books available that emphasize either the religious or secular Christmas experience. When parents and children read about and discuss the season, the child feels that he or she is more than a Christmas observer; an actual participant in this joyous season.
Immerse Them in the Community's Celebration
While some complain about the commercialization of Christmas, it must be admitted that the stores and shopping malls are expert at decorating to elicit the Christmas spirit. Adults may see this as an inducement to spend, but children see it as a world of wonder and happy expectations. Take them for a walk through the downtown shopping area and let them look in awe at the storefronts and the community decorations. Wander through the malls and department stores with the bright decorations and joyous background music, and of course, save time for a visit with Santa with maybe a picture or two with the jolly old elf. Neither you nor your children will ever forget the closeness that you experience in this time of togetherness.
Track the Remaining Days until Christmas
Once the community becomes focused upon Christmas, the inevitable countdown begins. For parents, there is never enough time; for children, however, the wait seems interminable. Let them actively participate in recording the remaining days until Christmas. Hang a large calendar of November and December on a kitchen or playroom wall. Buy a package of stick-on stars or other figures, and let the child place one on each date as the day passes. You can make a simple ritual out of the tracking. Sing one verse of Jingle Bells with the child each day before actually applying the stick-on to the calendar.
Harness Their Creativity Making Christmas Decorations
Family heirlooms and store-bought Christmas decorations look nice when tastefully managed, but decorations and tree ornaments created by the children magnifies their memories of the season and can themselves become new family heirlooms. Pages from Christmas theme coloring books, colored by the children, are perfect for decorating a wall near the Christmas tree, and of course, a wall in the child's room. Parents can cut out small Christmas tree and ball shapes from heavy cardboard and have the children color them with crayons to use as tree ornaments. One undertaking that is a fun challenge for the children and an excellent afternoon for parents is making snow covered pine cones (actually salt covered pine cones). All you need for materials are pine cones, a box of regular table salt, and some clear quick drying glue. You can spend an entire afternoon in the local woods or park gathering the pine cones. A second afternoon can be spent applying glue and sprinkling on salt. The children will love doing it, and the decorations can be surprisingly attractive when used to fill a bowl for a centerpiece or tied with a thin wire to the Christmas tree.
Sing, Sing, Sing
Children love to sing. In the evening, just before going to bed, have the family sing some of the children's traditional favorites like Rudolph the Red Nosed Reindeer or Frosty the Snowman. Mix in an occasional classic like Silent Night and Jingle Bells. The children will enjoy this and it will relax them for their trip into dreamland.
Don't Forget Santa's Snack on the Night Before
Children learn very quickly from the television and from other children, that Santa always enjoys a snack after he drops off the presents. Let the children decide what is appropriate, and then let them help to prepare it. One great idea that my husband and I used, and have enjoyed for many years since, is to record Santa's reaction to the snack. Have the children place a blank tape in a small tape recorder. After they go to bed, replace it with a tape, usually with a coworker's voice that they won't recognize, of Santa remarking about how thoughtful it was to provide a snack, and how tasty it was. The children will be awestruck with this undeniable evidence of Santa's visit and will enjoy the tape for many years later.
 
Laura Cecil, a single mother of three kids and the editor of www.Livesnet.com, a site that reviews the hot baby products and gives parents parenting tips. And her single parenting life has been totally changed since she had built this site with her friends several months ago. She really likes sharing her reviews and her parenting tips with all parents. Please visit Livesnet.com and read her recent review on double stroller uppababy vista 2011 !