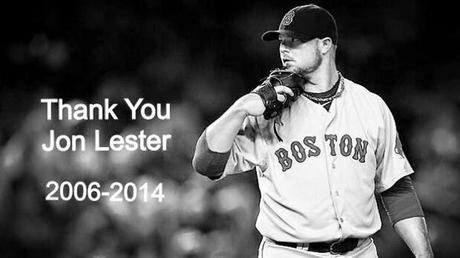 The Jon Lester Era in Boston officially came to an end this morning as the Red Sox dealt their star lefty to the Oakland A's, along with outfielder Jonny Gomes and cash for star outfielder Yoenis Cespedes and the second pick in the competitive balance Comp B round.
The speculation for days was that Lester was going, and for high end prospects. But the A's, the team with the best record in MLB, are truly going for it, as Lester will surely only be a two-month rental.
Cespedes has 17 HRs, 65 RBI and a .256 batting average in 2014. He is known for a strong arm and average outfield skills. He can also become a free agent after the 2015.
He also is tied with Jackie Bradley for the MLB leadership in outfield assists with 12.
Jon Lester was a great Red Sox pitcher, and is probably thrilled to return to his native West Coast and with a contender. I wish him all the best and thank him for being a big part of the 2007 and 2013 World Championship teams.
I hope to see him back in a Red Sox uniform, but I wouldn't bet the ranch on that happening, at least in 2015.