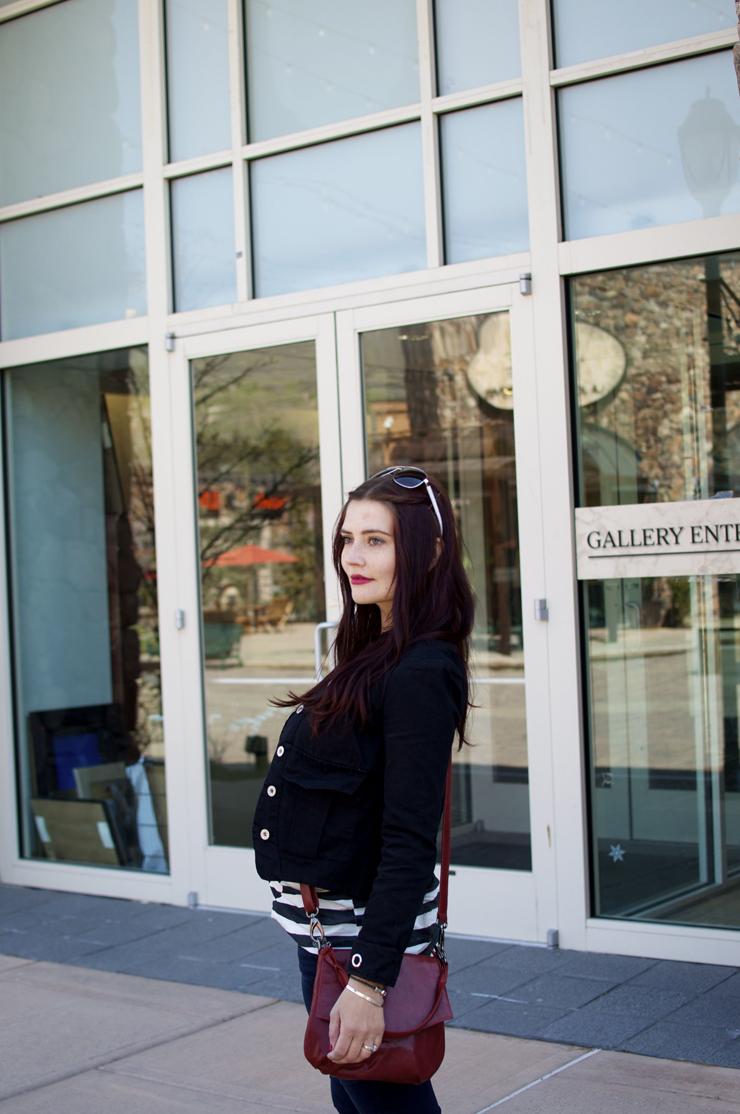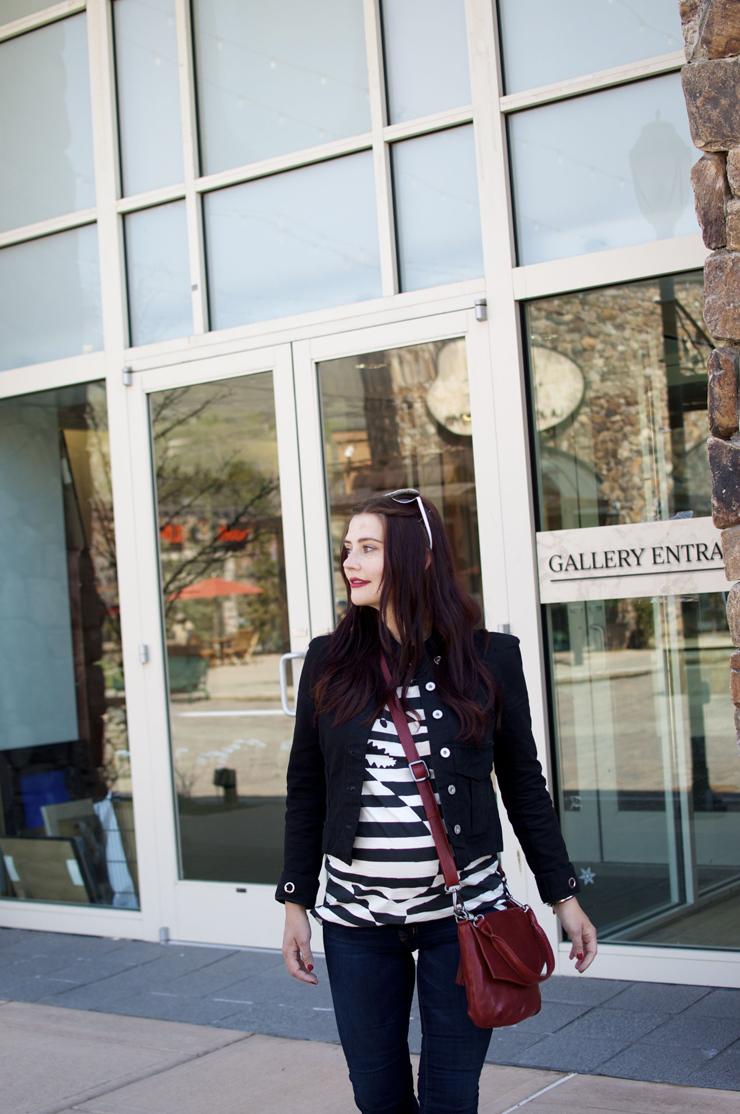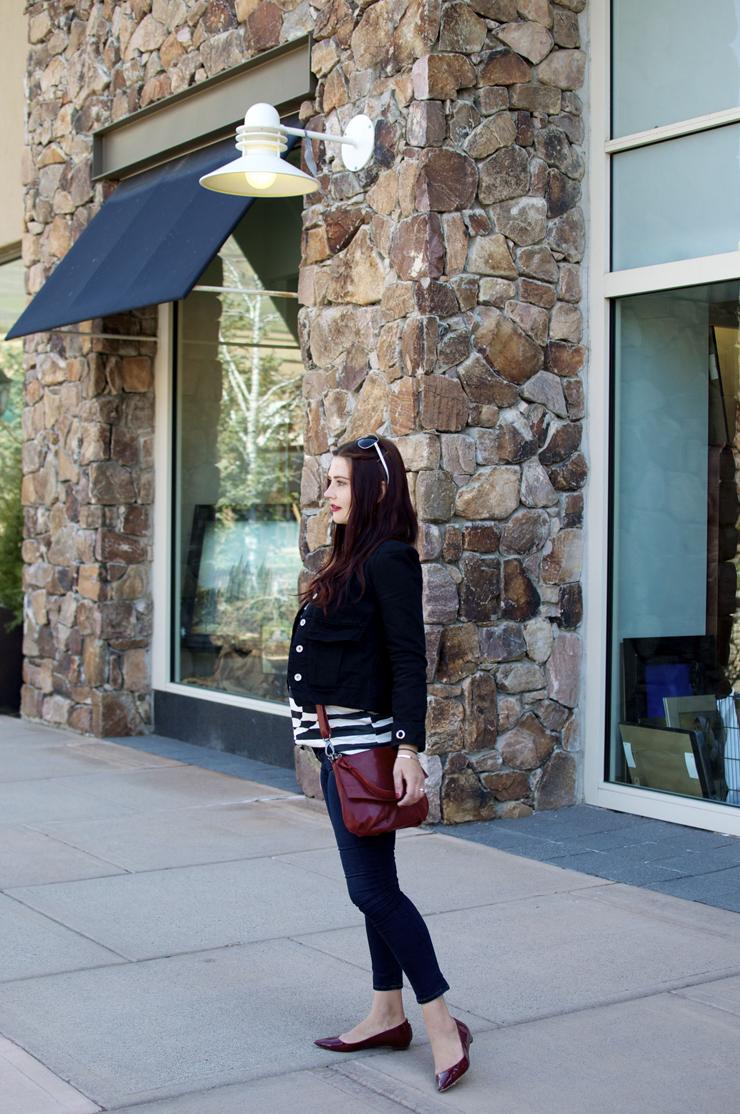 jacket :grey antics via gilt ( similar style here or here ). jeans : jbrand also love these with zips! . tee dress : marc jacobs via gilt (love this similar one). bag: latico ( old - similar hobo here) . shoes : ivanka trump ( old and not that comfortable, as it turned out by the state of "pretty" blisters. better similar here and absolute favorite for comfort and quality here). bracelets : personalized love cuff via lmpd c/o,  personalized pandora. 
Belly pops more each day and it calls for some looooong tees and really stretchy jeans. In my experience, I have not been able to find any maternity jeans that do not sag on the bottom ( sooo "flattering", especially "boosts" your confidence when you are pregnant...) , so some stretchy jeans size up with a "rubber band trick" have been my life-savers. I'm contemplating about the belly band, but not sure if it is worth trying - have any of you tried it? Does it really work? Did you like it if so?
All around, this got to be my favorite time - the belly is big enough that it is visible to be a "legit" preggers belly, not just extra dinner, but not SO big that you can't do anything. The baby kicks are much more visible and I know already that I am going to miss this like crazy. Any of you first time moms out there - ENJOY this time. It will pass before you know it, and - anxious as we all are to meet the new little one, this near the end time is always missed. 
The weather is beautiful outside and , fingers crossed it stays that way, I am hoping on taking everyone and all to spend a lot of time in the canyon and mountains this weekend. The blooming trees are in their perfect state right now and we need some "nature connection" time too.
Wishing you a great weekend!
Also, the giveaway winner announced here.