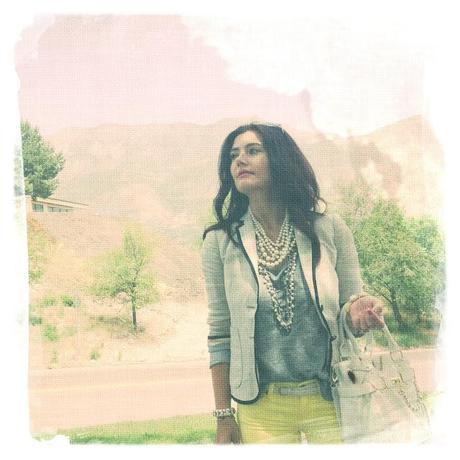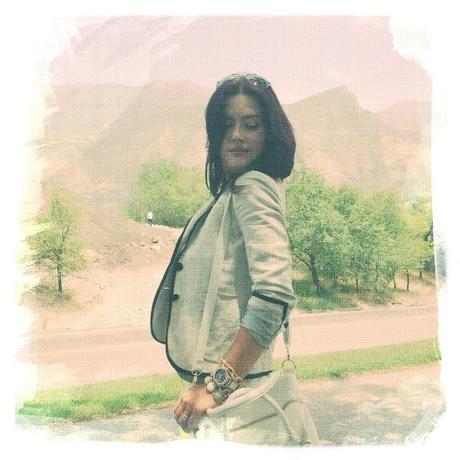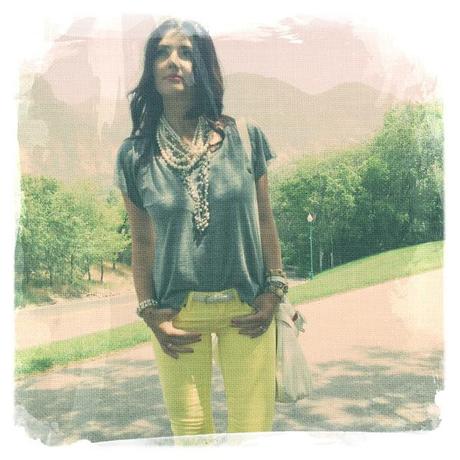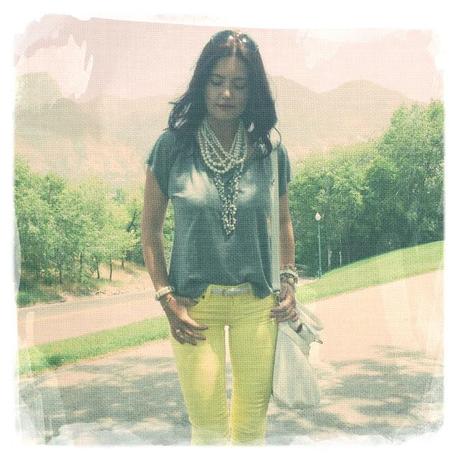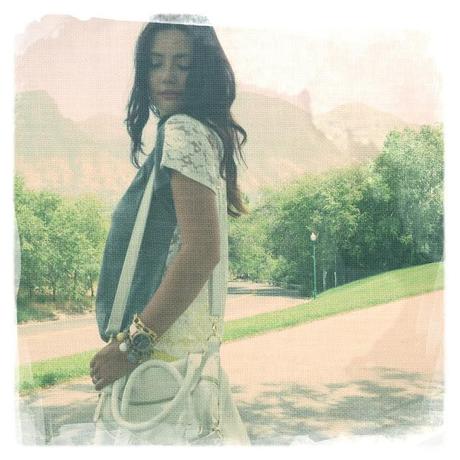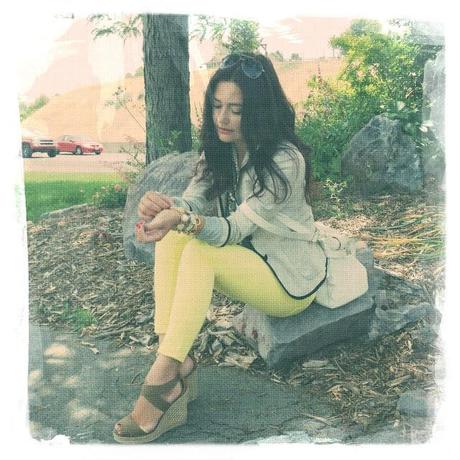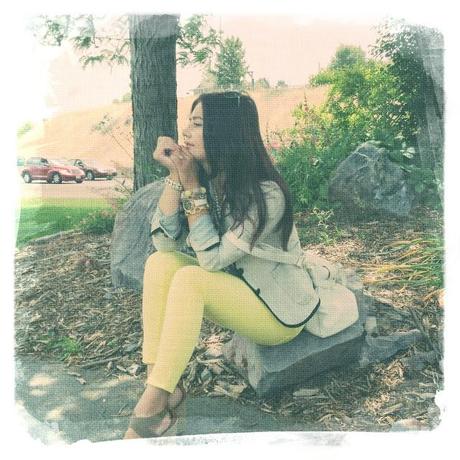 blazer: jcrew  ( old, similar idea here or here) . tee: stylemint. jeans: jcrew, old (with amazing fit and great price my other favorite that I nearly live in). bag: steve madden ( seen here) . shoes: t/t tory burch ( amazingly comfortable and on sale here and even better price( but less sizes) here. If you are in between sizes you can go either up or down : equally works. I am a 7 1/2, and have both 7 and 8, both work just fine). pearls: jcrew, banana republic ( get the look + here) . bracelets: anthropologie plus here, jcrew, watch: t/t DKNY( get the look). sunnies: gap ( old).  
I have two styling loves lately. 
Love # 1. I love blazers simply because it is so easy to look and feel put together. Plus, blazers can really take you anywhere - from work to date to girls night out. I am yet to see a person that would not look good in one. I'm very glad that all sorts of makers picked up that love too and blazers are all over the place : from lacy teen-inspired forever21 to upscale runway linens. 
Love # 2.Gray tee. White is amazing, yes. But gray has a modern/runway twist to it. Very neutral - a canvas for anything. StyleMint came up with a great version that I love. The lace on the back is such a feminine touch. A perfect addition for a mens-inspired blazer and trendy neons.
WHAT IS YOUR STYLING "LOVE"?