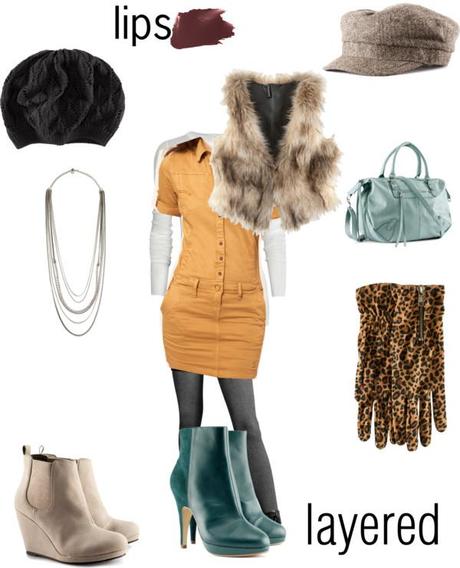 The weather is nice and crisp outside, but still is warm enough not to be freezing - the perfect time to layer up! Between the G-Star and H&M ( both have sales right now, btw), you are guaranteed to turn heads everywhere you go.
Here is a reminder tip - if you think you can't wear heels, try wedges. You are in for a comfort of a flat but with support of a heel without any side effects. That being said, make sure to try on a few to ensure the shoe was build properly. Many people think they cannot wear heels, but the truth is it is 95% of the improperly build shoe that causes issues. While yes, the more expensive kind is done with more care, it does not mean that you have to cash out an arm and a leg for a shoe that fits well. Just keep looking.
Tip number two - go up half-size. Don't stick to a number - we do not live in the world where all your shoes are made in one place or by one person. Different manufacturers have different views on what a certain size is. Take a couple of sizes ( half sizes included when available) within your size range and see what fits and LOOKS better. You will be amazed at a difference 1/2 size can make. Can I just say -10 lbs and extra 10" to your legs?
WHAT ARE YOU WEARING THIS FALL?