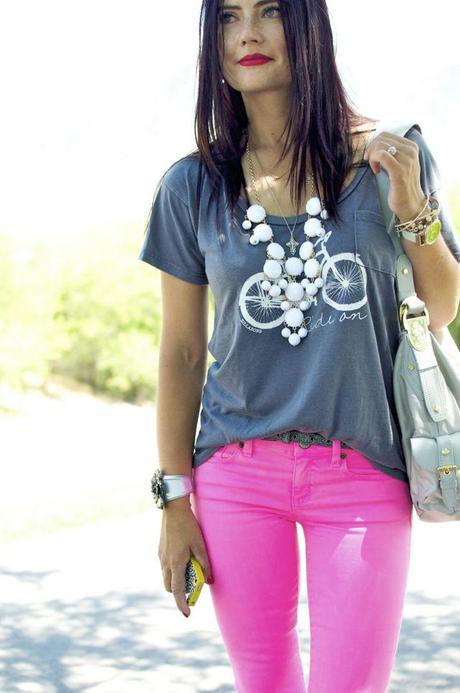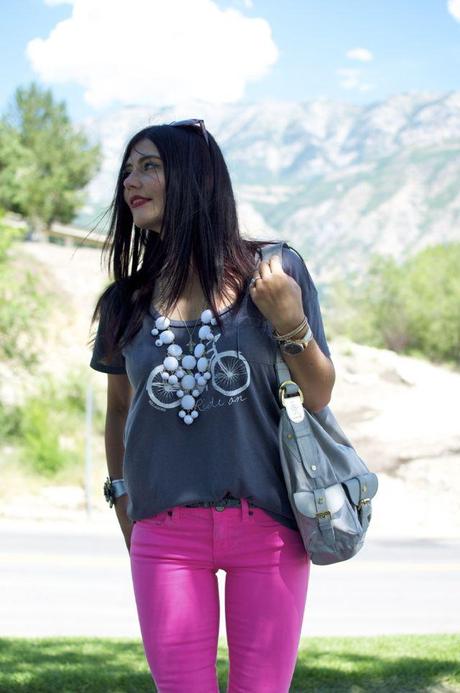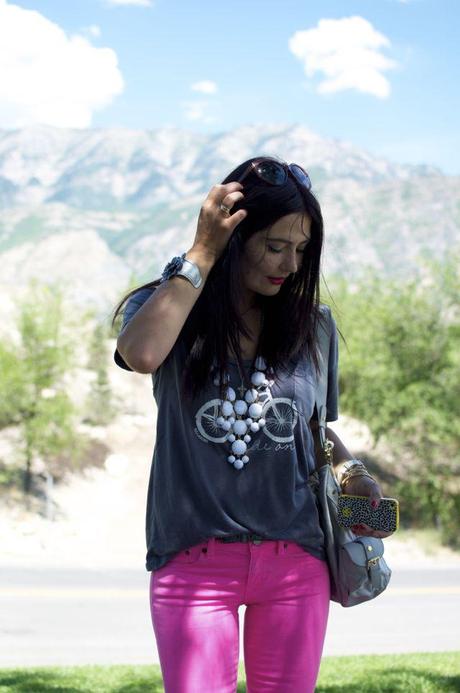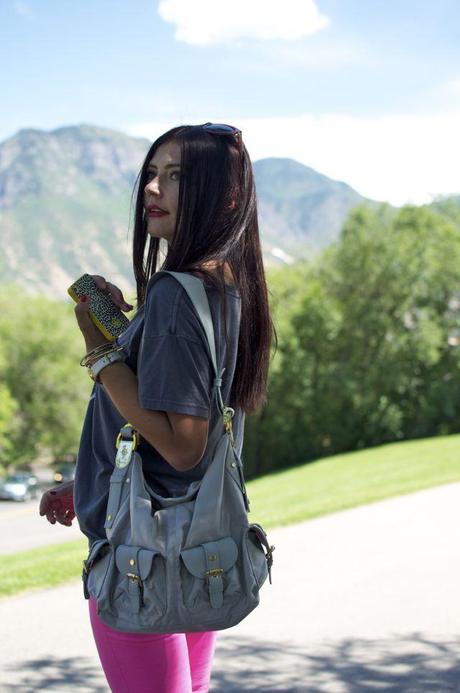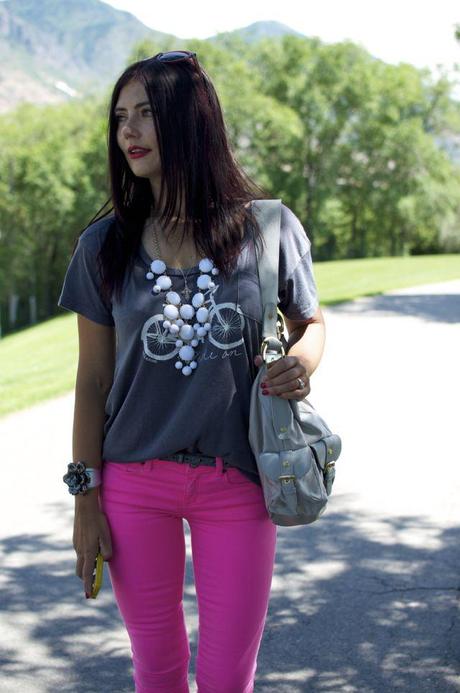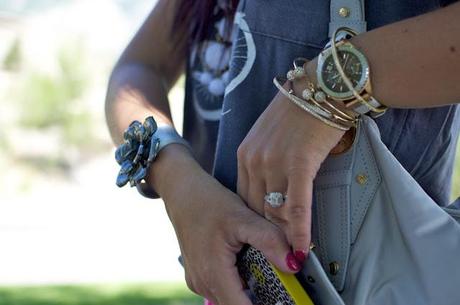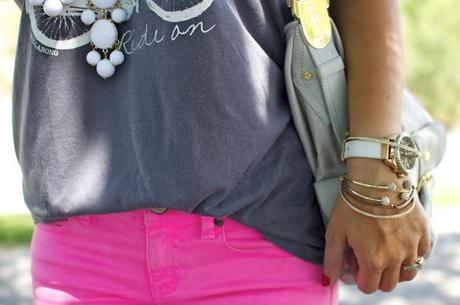 GET THE LOOK: 
 A print T is your best friend to make an outfit fun, modern and unique. Marc Jacob's bat series are to die for - have you seen them in different colors or shapes? I want to start a collection, seriously. 
HOW TO PULL OF A PRINT T :
* neutral color - and pair up with something bright : both will play out
*solid one color print  - stay away from multi-color wonders unless you are going to a themed party
*oversize  - most of the modern print Ts are cut loose, but if not, size up. looser fit a-la "boyfriend" is very "in" and is very flattering. 
*make sure your T is feather soft  -  you main key to "careless" look that - as we know so well, takes lots of care.