Lenovo Phab 2 Pro has a reason to be remembered in the history of smartphones. It is World's first consumer-centered Project Tango device. Though Google has quite left off the Tango Project ( in fact, the name Project has already been dropped), Lenovo has showcased the Tango-based device and hopefully carry forward what Google has envisaged when it launched the project.
Let us understand the new Lenovo Phab 2 Pro in a finer detail in the following paragraphs. Share your opinion about Lenovo Phab 2 Pro below in the commet box, Also you can send me direct mail at [email protected] for better and quick conversation. Keep subscribe my blog for more updates about gagdets and more.

Don't let late and let's get started to read a review for Lenovo Phab 2 Pro and check out the lenovo phab 2 pro price in india at Computergeekblog now.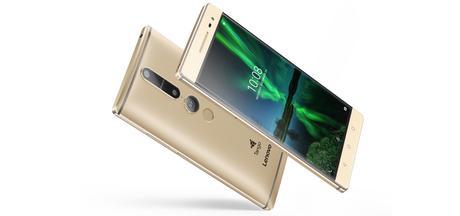 Design and Display
Well, to begin with - the phone is quite huge. When Google released the first prototype of the Project Tango, it came with a 7-inch monster and had stated that the commercially viable size would be somewhere at 6.5 inches. Lenovo Phab 2 Pro is exactly that. It comes with a 6.4-inch display.
Having said that, we need to assure you that it is the screen quality that sets it apart from other devices. The colors are crisp and vibrant. Graphics and the richness of the text make it a great option for games and high definition videos.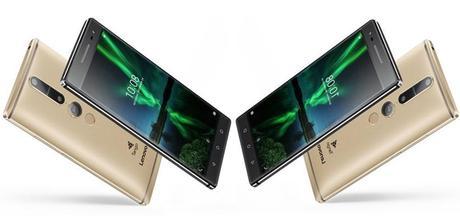 The phablet offers an excellent feel when handling it. Available in Gunmetal Grey and Champagne Gold options, you cannot resist the temptation to keep touching it. The build quality assures you that every button and port has a smooth finish. There are no physical buttons on the front. The display has curved design. The device comes with a brushed metal fineness to its body.
The only issue we could feel with respect to the size is - yes, the size itself! The huge size makes it a little uncomfortable for single handed operation.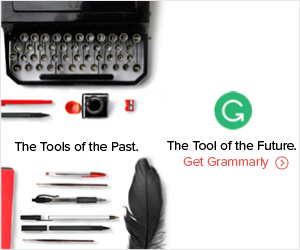 The Insides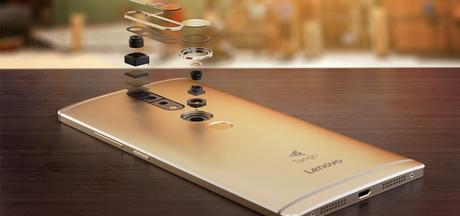 The monster runs on Qualcomm Snapdragon 652 processor. There have been concerns about the suitability of the processor for Project Tango, but Lenovo states that the processor has been customized to suit, what Lenovo says, " the first generation of a Google Tango Product."
The internal storage you get on the Lenovo Phab 2 Pro reads an awesome 64 GB. If you feel you need more memory, you can expand the storage capacity by another 128 GB by virtue of the expandable memory slot.Coupled with it is the 4 GB of onboard RAM that should be more than enough for all your multitasking needs.
As long as performance is concerned, the LenovoPhab 2 Pro is a real monster. You would not see any lag or stutters while it operates.
Camera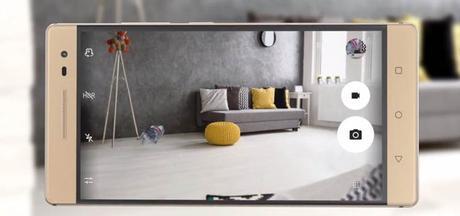 The phone features a 16 MP rear camera. The device does not focus much on camera, yet it comes with a 4K video recording capabilities. There is a Dolby Audio Capture 5.1 on the device. That would mean you can get to capture Dolby 5.1 channel surround sound recording while you shoot your videos. The camera has a specialized depth sensing unit. The addition of extra sensors has been in view of the AR requirements as part of the Project Tango capabilities.
There is a front camera that has a resolution of 8 MP. It should be a good deal for your selfies and video chatting needs.
Software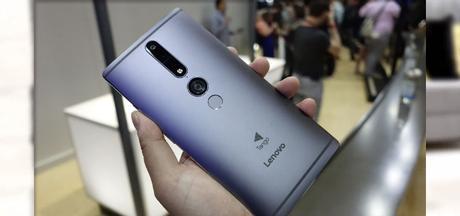 The Lenovo Phab2 Pro runs on Android Marshmallow 6.0. The customization is provided by Lenovo's own UI. There are a few inbuilt applications like McAfee Security, Netflix, and SwiftKey. Being a Project Tango device, it comes with a couple of AR apps pre-installed.
Project Tango and Lenovo Phab 2 Plus
That is exactly what sets the device apart. Tango is what people will look forward to in Lenovo Phab 2 Pro. Tango lets the users have an Augmented Reality experience by means of the sensors and software from Google. The Tango-enabled devices can sense the objects around and track the motion and thereby visualize and understand the subjects around.
For the beginning, there are two applications preinstalled. One of them is Measure IT which will let you measure your surroundings. You can aptly measure the wall or the length and breadth of the room from a distance. The app will let you place furniture virtually in the room to see how it would look like. A good option to try before you buy new things, right?
There have been Augmented Reality applications before, but the experience with Project Tango is quite faster and accurate. The Furniture Trial app that comes with select models is a great option in this context. Then there is an educational app on Dinosaurs.
Google has stated that it will come up with around 25 Tango specific apps on Play Store by the time the device launches. There is a plan to add around 100 of them within a year.
Battery and Other Features
You will definitely need a huge battery capacity for the phone of that size. Lenovo has a 4050 mAh battery incorporated for Lenovo Phab 2 Pro. The battery supports fast charging. Lenovo states that it offers you a talk time of 18 hours and a standby time of over 13 days.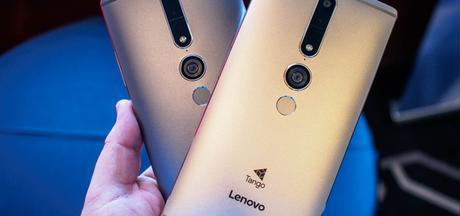 The phone does support Dual Band WiFi and has Bluetooth 4.0.
Price and Availability
The phone was supposed to go on sale on the online mode in August 2016 and was expected to be available in the retail market in September. The plans appear to have got delayed, and the device has been launched on the official website on November,1. The official site lists the Lenovo Phab 2 Pro at a price tag of $ 499 ( which should be roughly equivalent to Rs. 33300).
There is no information on the availability in India as of now. However, we assume it to be available here soon. There has been a previous announcement that the Phab 2 Pro will be launched in Asia Pacific soon.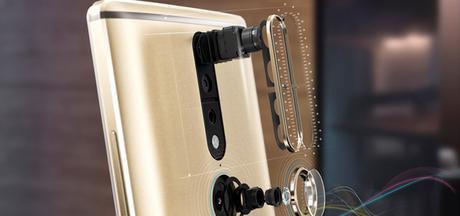 The Final Thoughts
The phone looks promising with its features. We may need to wait to see how it fares in the face of competition. More than Lenovo, it will indeed be a test for Tango and the associated hoopla. If there are buyers in sufficient numbers, we may be able to see more Tango based phones and more importantly, the Tango-based apps. What would you think would be the future of the Tango-enabled devices? We would love it if you to share your opinions with us.
Did you like this article?
1. Please share it with your network, we'd really appreciate it!
2. Would you like to write for Computer Geek Blog?
3. Keep subscribe us and follow us on Facebook and twitter for more tips & ideas about new technology.

Savita Singh is the author of computergeekblog, She has a superlative knowledge of Graphic and Web designing. She is a part time and award winning tech blogger who loves to write about latest technology, social media and web design. Her blog focuses on creative things of designing and tech, providing professional opinions on designing products, performances and a variety of business.