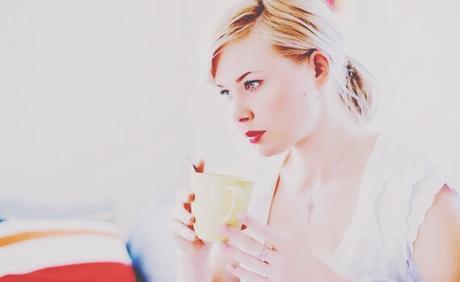 Worried about being overweight? Finding it difficult to stick to diet plans? Here's a miracle herb for you. Lemon verbena, though with its long lanceolate leaves looks trivial, they offer the freshest lime aroma when touched or bruised. The aroma of lemon verbena is evidently better than lemongrass and lemon balm. Some of the most mesmerizing benefits of lemon verbena include - weight loss, soothes digestion, colic, and flatulence. They can even get rid of candida in your mouth. Cedron tea is a widely consumed form of lemon verbena.
Native to South America, Globally Accessible
Lemon verbena is native to South America, but its powerful medicinal effects has made it a globally accessible plant. It's scientifically known as Aloysia citrodora, and is also popularly called lemon beebrush. The plant is a perennial shrub, and has a powerful lemony scent that intensifies when the flowers or leaves are touched or bruised. The shrub grows up to 2-3 meters tall, and has small flowers that are purple and white.
Reap the Benefits of Lemon Verbena
There are many wonderful uses for lemon verbena. Some of the more popular ones are:
Weight loss

The tea of lemon verbena is called as cedron tea. This tea is particularly found to be effective for persons who are on a diet. The calorie content is as low as only 2 per serving, and the rich mix of organic compounds present in the tea will suppress your hunger. You won't be tempted to snacking between meals or compromise on your diet. It also helps in the rapid burning of excessive fats in the body.

Safeguards your muscles

One of the unique qualities of cedron tea is its antioxidant potential, which is rare in any other herbal teas. When you choose cedron tea as an exercise supplement, its high antioxidant potential will decrease muscle damage during workout. This also doesn't affect the body buildup, and works to increase your stamina. This tea is a perfect pre-workout drink.

Helps reduce inflammation

While you age, you get injured easily; it can be tiresome as your joints and bones would have turned weak, and wreak havoc. Arthritis and injuries may diminish your mobility and amplify the pain. Lemon verbena is directly linked to pain reduction in the joints; they also assist in a faster recovery from joint-related injuries.

Immune system

The presence of free radicals in the body's organ system weakens the immune system, and can cause chronic diseases. Cedron tea reduces this oxidative stress, and improves the overall health of your body.

Solves digestive issues

This wonder tea has traditionally proven soothing effects to relieve stomach issues and indigestion. The blend of minerals and organic compounds in this tea help in calming the stomach, and in eliminating bloating and cramps. It also optimizes the body's metabolism by assisting in digestion.

Reduces fever

The South Americans believed the leaves of lemon verbena to be a diaphoretic or sweat stimulator. It was used to break fevers, and also in the speed healing of inflammatory illness.
The know-how of preserving lemon verbena
One of the simplest ways to preserve these leaves is to dry them. They can be put in a food dehydrator, or left hanging until the leaves turn crisp. Dried leaves keep their aroma for many years, but won't be as potent as the fresh leaves. A paste of sugar and lemon verbena can also be made by combining 2 cups of leaves, and a half cup of sugar in a food processor. It can be stored and used as sprinklers for desserts, fruits, tea, and much more.
If you're planning to grow this herb, plan ahead; it's a heavy feeder. They need regular pruning to keep their aroma alive, and to reap other benefits.