I've been on a bit of a cake-baking frenzy of late. In this post, I'm going to share with you my first (and then second) attempt at baking a lemon drizzle cake, about a fortnight ago. Last Saturday was an unofficial 'Cake Day' where a friend and I got together to try and bake-away the mistakes that have plagued our recent efforts…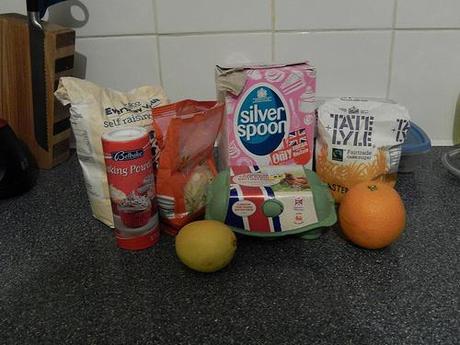 I had no initial intention of baking a specific lemon drizzle cake. I was searching online for ideas that would suit my halogen oven when I stumbled upon this recipe at the same very site.
I'm not even sure if I'd ever tried a lemon drizzle cake before. But as a chocolate-free sponge, I was certain I wasn't going to dislike it!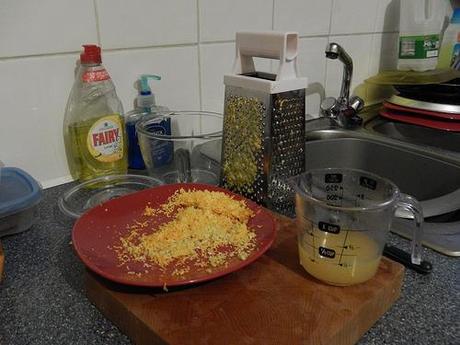 It starts off with a single lemon and orange; each of which is grated for its rind and then squeezed for as much juice as your hands can muster. I'd not squeezed my own juice from a fruit before and I found it helps to first slice each in two across the center (not down or along the pith) and then to squeeze. You may get the odd pip in there but it can be removed or ignored easily.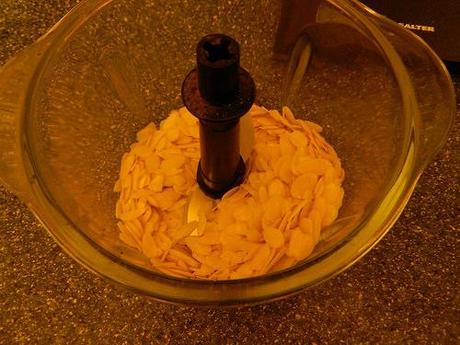 This particular recipe calls upon a small quantity of almonds. Ideally ground down to the very finest of grains but as I had some sliced almonds on hand, I was able to reduce them quite sufficiently using my chopper: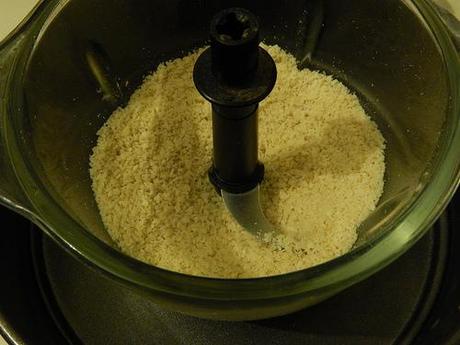 Finely-ground sliced almonds.
I've developed a habit of forgetting to allow my butter to soften (at room temperature) ahead of mixing the first ingredients and so my mix probably went in to the tin a little heavier than what would've perhaps been ideal.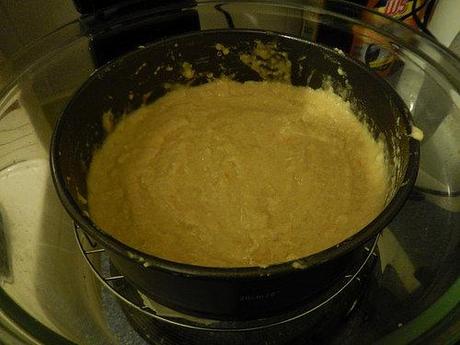 After cooking for the stated time and temperature, it left my oven looked all lovely and brown. Using a skewer to test, I could see that it was even cooked right through to the underside: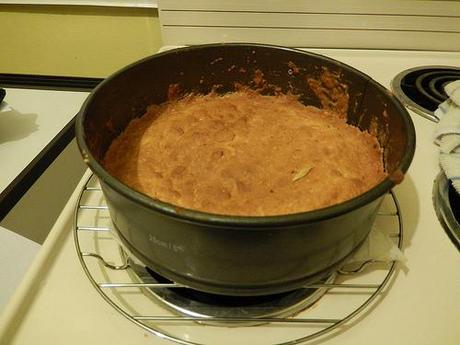 Then came the icing…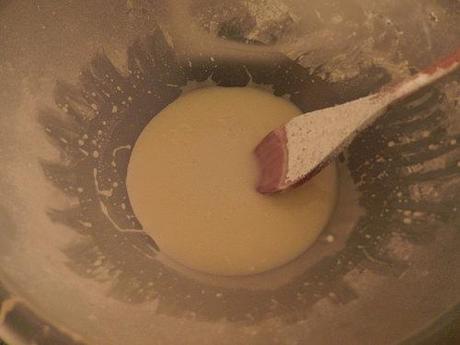 Which, I must admit, had too much of a water-like consistency for my own liking. Had I read the instructions more carefully, I'd have realised you're only supposed to add 6 tablespoons of the squeezed juice to the icing sugar – and not 'the total remaining quantity of juice' which, in my case, was probably about 10 tbsps!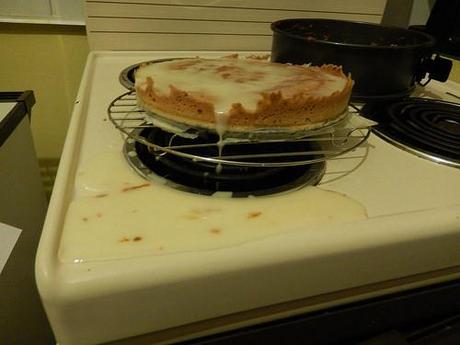 This made a right mess of my hob (let alone the cake) as I poured it over the top!
To try and salvage the mess, I surrounded the base with baking paper in order to try and preserve the sweet and sticky 'moat' before bunging it in to the fridge overnight.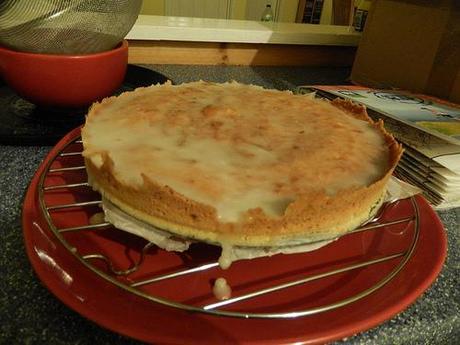 It tasted very nice. A little too much like shortbread but, I wonder whether this is because it didn't really rise. It still tasted very nice and wasn't too badly overdone. After researching online, I've come to the conclusion that my insistence on using an 8in/200mm for a 7in/175mm recipe is what might have prevented the mix from rising fully.
So, on to my most recent attempt, earlier this afternoon…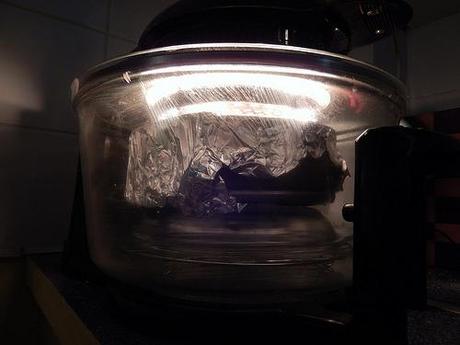 I was reluctant to buy a third cake tin when the majority of the recipes I find require either of the two I already own so, I thought it might be wise to wrap the top in tinfoil, which I'd also read (and been told) is useful for preventing the top of a cake from browning too much.
…Well, that wasted a good 25 minutes of my time as the mix was only warmed in the oven. Nothing had begun to set, let alone rise! So, I scrapped the foil and reset the temperature to cook for a full 20 minutes.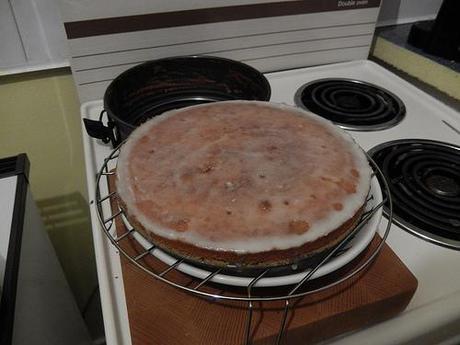 It was done. Still as un-risen as before but I corrected the mix for the icing and, after leaving it to set while I went off for a brief walk around the village, I returned to see the near-perfection of above and below.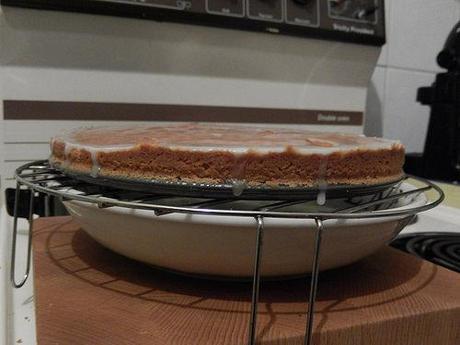 I still have enough spare fruits, flour and the rest to attempt a third. In doing so, I should either increase my quantities of certain ingredients [I assume - but by how much??] or keep searching for the same recipe but for a larger tin. Or perhaps I should purchase a square tin, as shown in the link at the top of the page? I noticed my friend used one of these for a delicious banana bread recipe.
Currently, I have two favorite advantages for using a halogen oven – you can visually see more of what's going on without lifting the lid/opening a door and they require much less time (and energy) for preheating.
Thanks for reading.