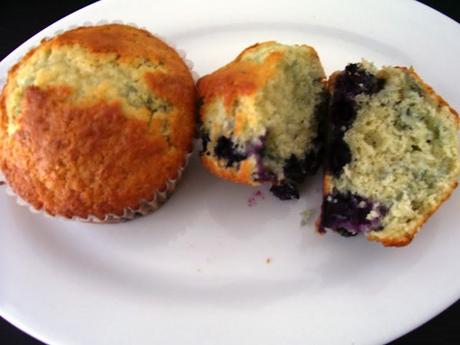 More muffins
J
I have made blueberry muffins before and enjoyed them very much, but I wanted to try this recipe because I'm new to enjoying lemon flavoring and thought that lemon blueberry muffins would be great.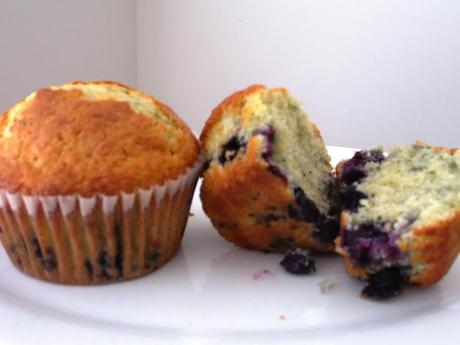 Since my sister introduced my girls to Nutella, Only fruit with nutella, or toast with nutella for breakfast is all they prefer. During the week anyways; weekends they expect bacon, eggs, you know a breakfast sampler basically. I can't blame anyone but myself for that though; I love to be in the kitchen!
I didn't want to make 12 muffins so I went Jumbo! 6 muffins for a 5 day work week and a bonus one for an early Saturday morning drive, perfect
J
.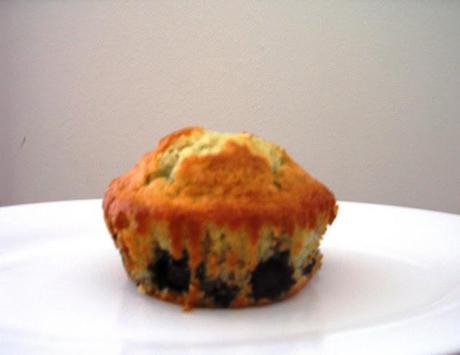 Recipe adapted from:

Taste of Home Baking Classics


Ingredients:

2 cups all-purpose flour

1 cup sugar




3 teaspoons baking powder




½ teaspoon salt




2 eggs




1 cup half-and half cream

½ cup canola oil




1 teaspoon lemon extract




1 cup fresh or frozen blueberries




Pre-heat oven to 400 degrees F. and line or grease a jumbo muffin pan.

In a large bowl, combine the flour, sugar, baking powder, and salt.




In another bowl, combine the eggs, cream, oil and extract.




Stir into flour mixture just until moistened.




Fold in the blueberries.




Fill muffin pan two-thirds full and bake for 22-25 minutes or until a toothpick inserted comes out clean.




Cool for 5 minutes before removing from pan to a wire rack.


*Yield 6 jumbo muffins*