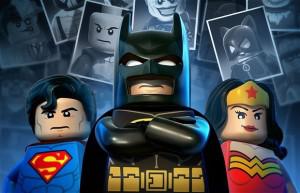 We were sent the new Lego Batman 2, DC Super Hero's Xbox game to try and review and the husband was more than keen to put it to the test. He has all the others so this really had to live up to his expectations and it did just that.
Matt spent a few hours each night completing the various levels and facing the challenges and fights along the way. Much to the annoyance of the kids, he enjoyed the game that much that they had to wait for him to play first.
The game also brings a variety of new characters from the DC comic's universe to keep you entertained
LEGO Batman 2: DC Super Heroes combines the exciting ideas of the other games in this series, but it expands even further with a lengthy single-player mode that is set in an open-world environment.
Even better is that your little yellow Lego men actually talk.
We see Superman, The Flash, Wonderwomen, Lex Luthor, the Penguin, Harley Quinn and Two-Face to name a few.
He really enjoyed the game and would recommend it to the blog readers. Get this on your Xmas gift list for sure.