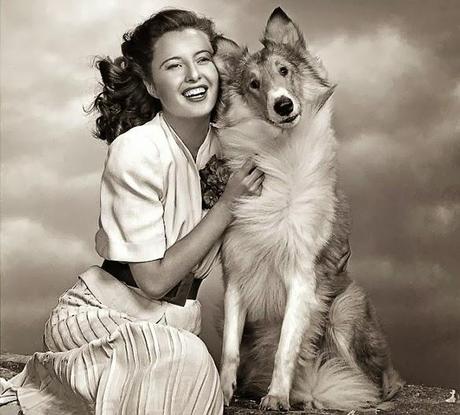 Hollywood icon Barbara Stanwyck poses with Pal, known as the 1st dog to star as Lassie, 1944 | John Kobal Foundation

The silver screen was once enamored with legends that appeared in the 1920's, 30s, 40s and 50s - better known today as icons who revel in today's film classics. Let us not forget about their co-stars: dogs! See how these lovable canines has garnered their own level of fame as their roles have become legendary in the Pet World!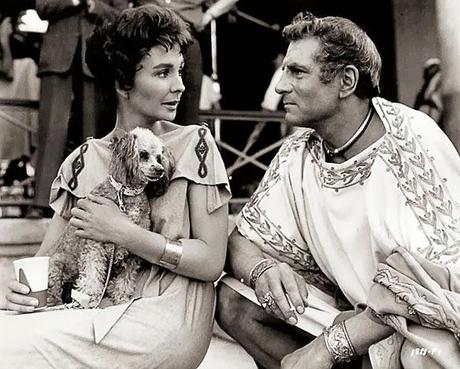 Jean Simmons with a small dog in the film Spartacus, 1960 | John Kobal Foundation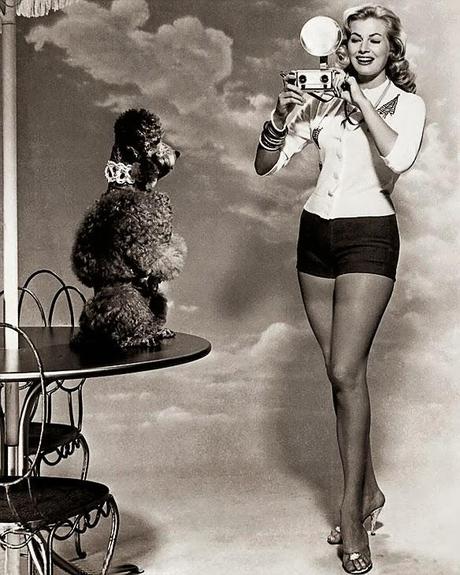 Anita Ekberg takes a snapshot of a Poodle co-star, circa 1955 | John Kobal Foundation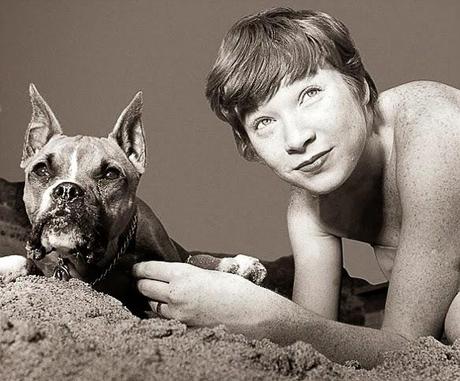 Shirley Maclaine and her canine co-star, circa 1958 | John Kobal Foundation
In a new coffee table book released from the John Kobal Foundation we are brought into the glamorous world of some of Hollywood's legendary actors that include an impressive A-list including: 
Ann Sheridan, 
Clark Gable, Elizabeth Taylor, 
Jean Simmons, 
Tony Curtis and
Shirley Maclaine. These black and white images bring us back into the "Golden Age" of Hollywood while portraying their canine co-stars in such roles as Lassie, Rin Tin Tin, Skippy and the Wizard of Oz.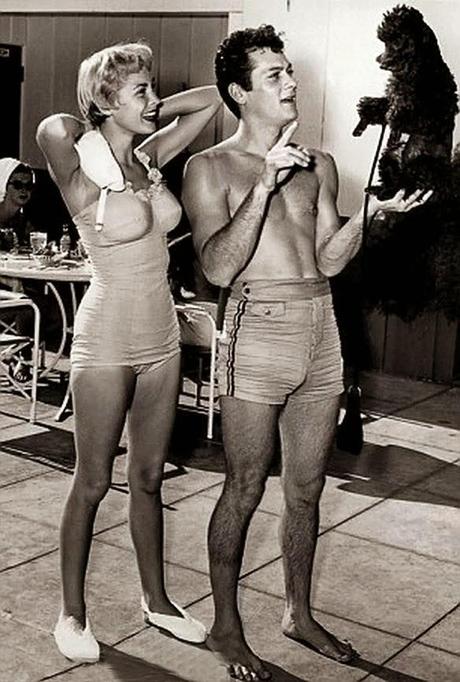 Legend Tony Curtis poses with a Poodle at poolside | John Kobal Foundation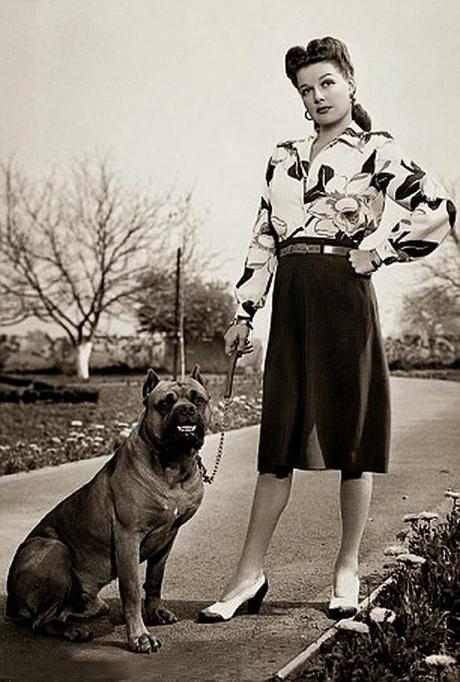 Ann Sheridan standing tall with her furry co-star | John Kobal Foundation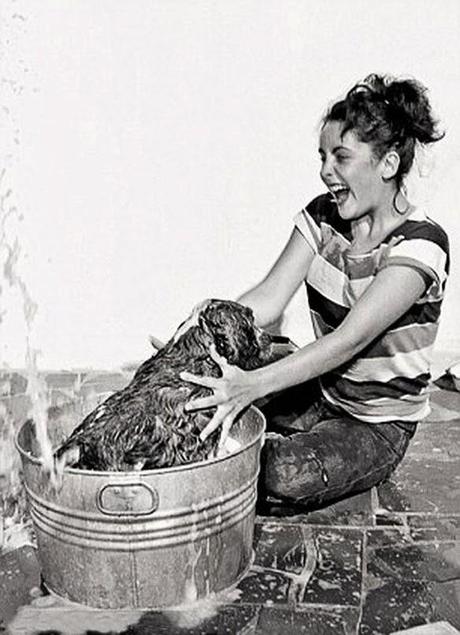 Hollywood legend Elizabeth Taylor gets soaked with canine co-star | John Kobal Foundation
THE DOGS
With such notable breeds such as the Cairn Terrier, portrayed by a female pooch named Terry who was featured as Toto in the Wizard of Oz. Her role was also seen in films including Bad Little Angel and the Women and the Chocolate Soldier.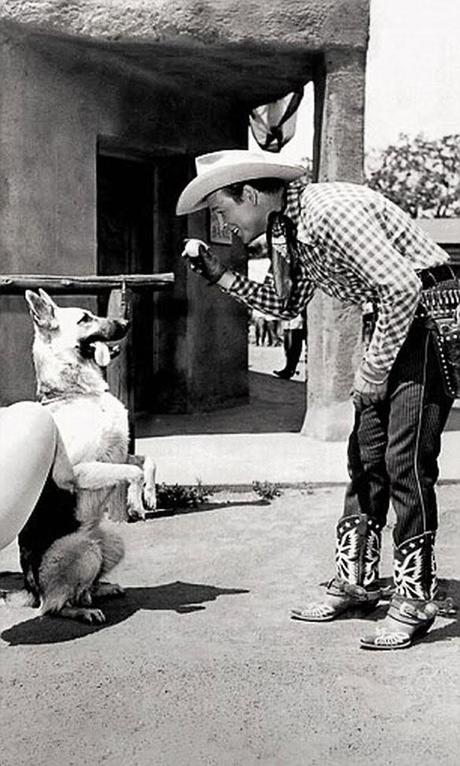 Roy Rodgers with canine co-star | John Kobal Foundation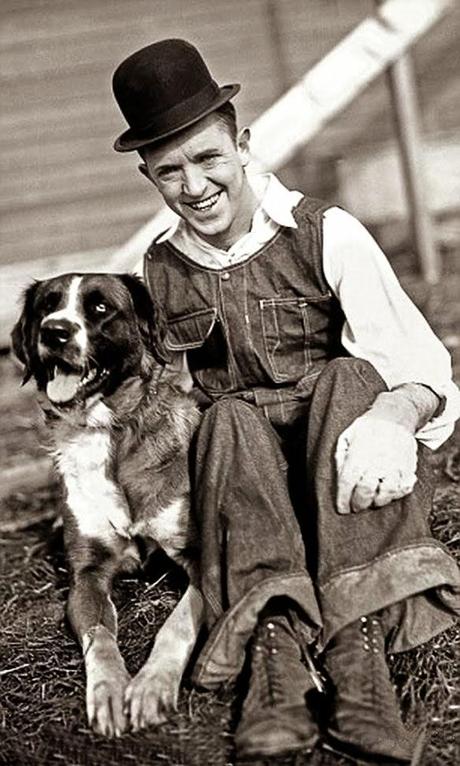 Stan Laurel poses with this Hollywood Dog, circa 1928 | John Kobal Foundation

Another dog featured in the book was a Collie Sheepdog named Pal, better known in his role as Lassie during 1943 - 1951. Pal also fathered Spook, known to be the next dog to play Lassie after Pal's retirement. Another famous dog known by the name of Rin Tin Tin, a German Shepherd also appears in the book.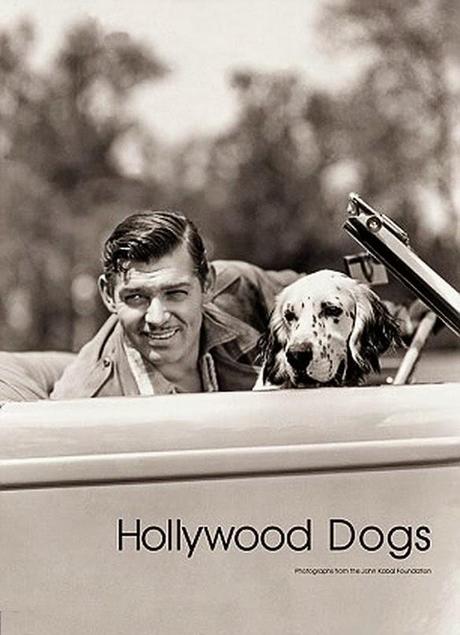 Clark Gable is featured on the cove of Hollywood Dogs | John Kobal Foundation

Hollywood Dogs: Photographs from the John Kobal Foundation is out now. SOURCE: Daily Mail