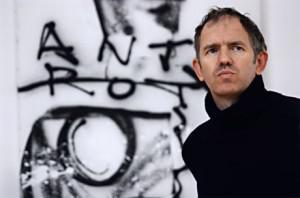 They are iconic images. The simplistic black and white, juxtaposed by the pained, tormented and sometimes delirious glint in their subject's eyes. And their subjects, the most intriguing of all, are the most legendary rock and roll stars of our time.
These are the photographs of Anton Corbijn, arguably the greatest musical photographer the Netherlands has ever produced. Famous already for his decades of work with U2 and Depeche Mode, Corbijn has launched himself head first into a new exhibition of celebrity aesthetics at Amsterdam's FOAM.
Aiming his lens at artists like Alexander McQueen, Iggy Pop, Damien Hirst, Tom Waits and others, Corbijn sought to capture the essence of what makes these individuals so enchanting, mesmerising and sometimes haunting.
After only a few minutes with the collection, you know he has easily succeeded. Corbijn is unrivaled as an artist whose eye captures what lies behind the rock and roll image.
Take his dramatic photograph of Gerhard Richter, whose backwards stance speaks volumes without saying anything at all. And the goggle-eyed Anthony Kiedis, like a fish out of water, inspires nonsensically.
The entirety of Corbijn's collection fills the FOAM from now until 1 September. Introducing everyone to a unique intimacy with their favorite artisits, this exhibition is not to be missed.