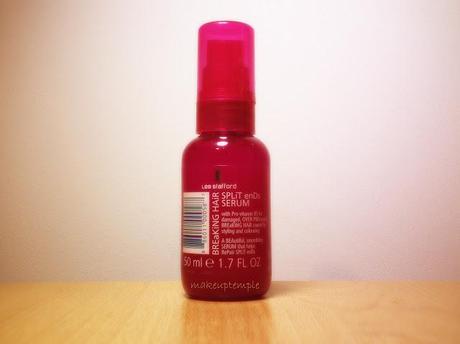 I have fine, greasy hair with dry ends, dry ends is a result of having highlights for 4-5 years.
As I have greasy hair I need to be careful on the products I use, as most of the products made me  to forget about hoping to have a clean hair for a couple of days, most urned my hair even more dirty few hours after the wash, It means I rarely use serums, hair masks or the other hair care products girls with dry and normal hair use, This is a product that I seek for if I use hair wavers, curls,or iron.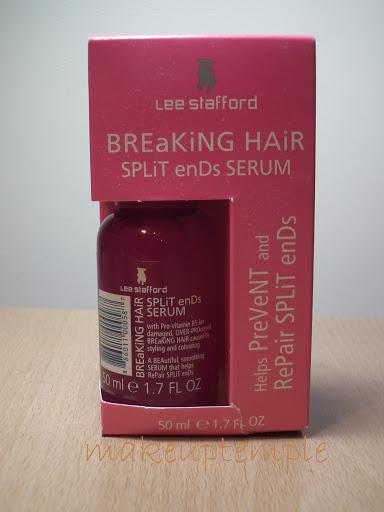 Electrical products are the biggest enemies of hair, As I have dry ends, it causes tangles, which is a big fight to comb and brush. I use it for repairing the split ends, it comes in a pump spray bottle, the bottle is small but the product is big!Just a small pearl drop is enough for my hair, I find it easy to comb, to brush my hair after using this products, the product feels like almost like gel like oil, or kind of gel like glue.hard to describe.If I use this products than I do not use any other hair care products after wash, no conditioner no masks or no other sprays. Each product you use on your hair, that is an extra weight to carry on your hair, your hair will get greasy easily, you will have dandruff. Even with such greasy hair I get dandruff after using few hair products at once.



This is certainly a product for girls who have curly, long and normal to dry hair types.
It is a recommendation for girls who does not have greasy hair (you might have greasy hair but if you long hair, than you still use it)