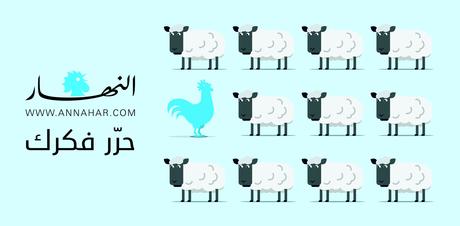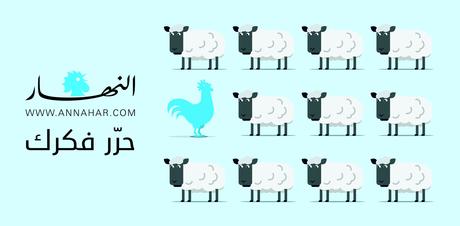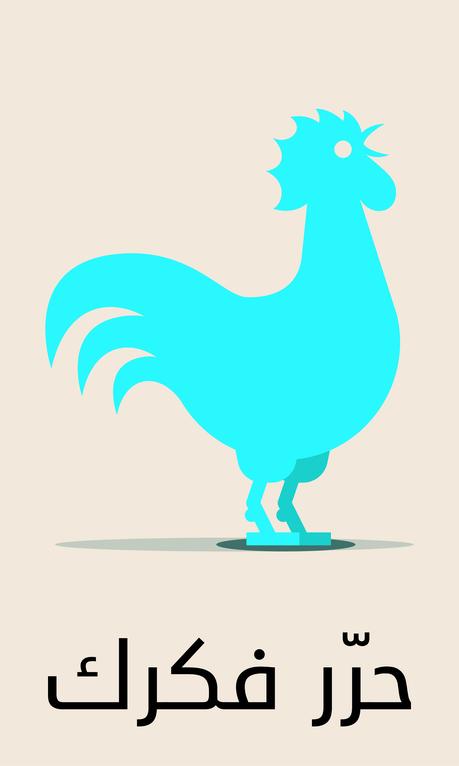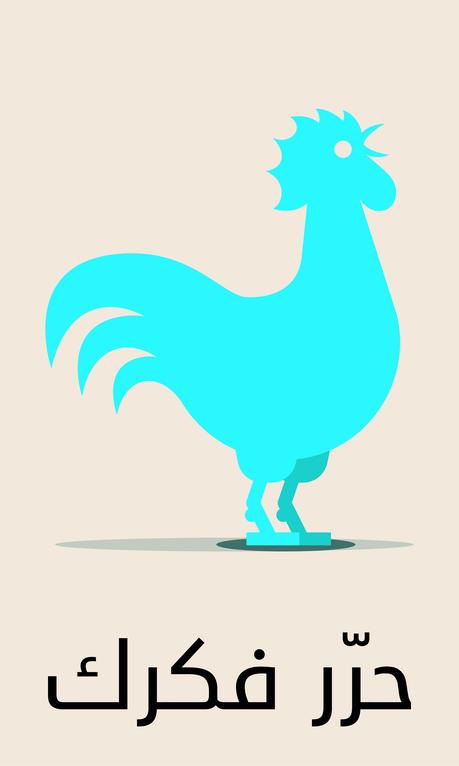 The slogan uses An Nahar's iconic rooster, with the words "HARRER FEKRAK" , which means "FREE YOUR MIND".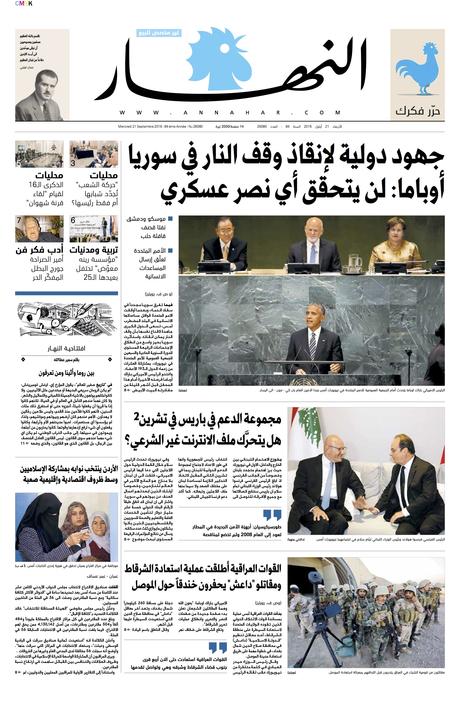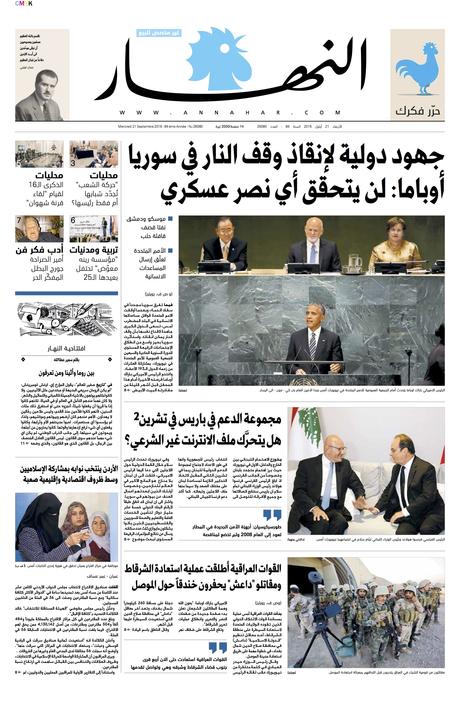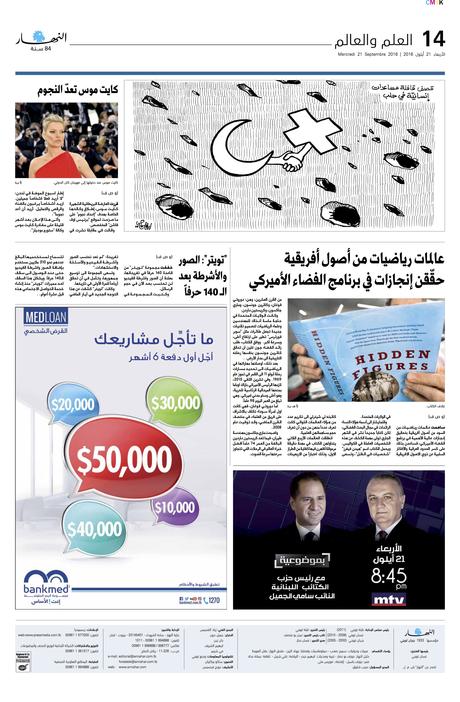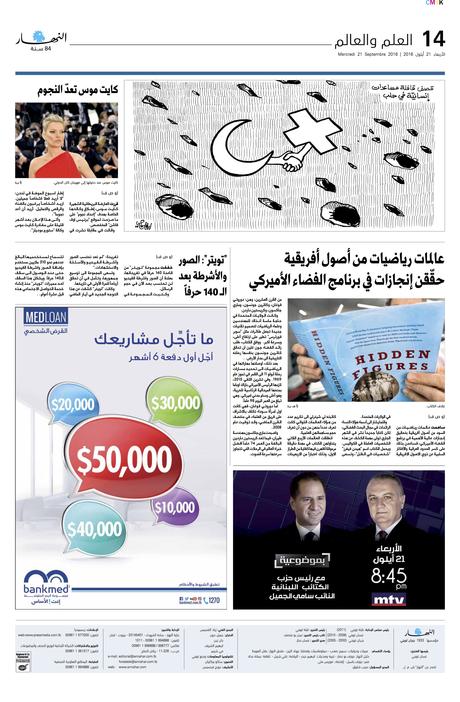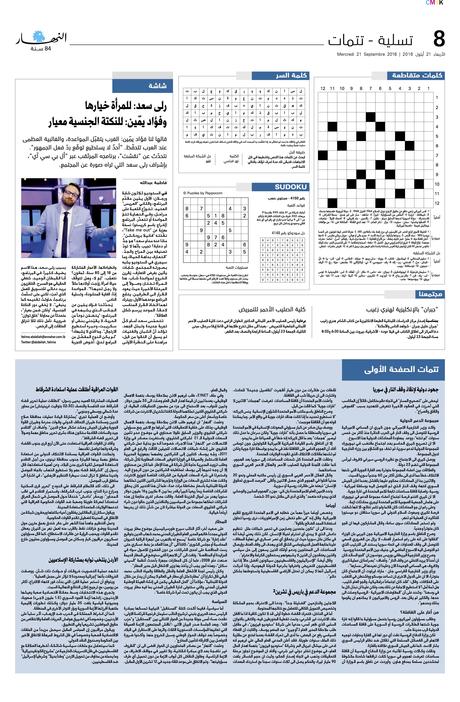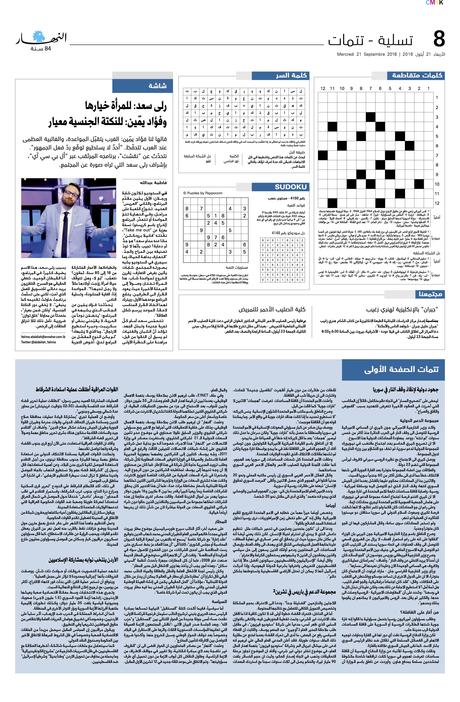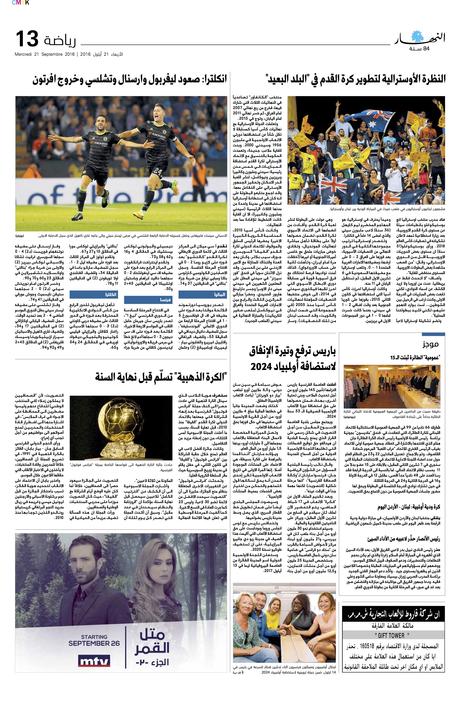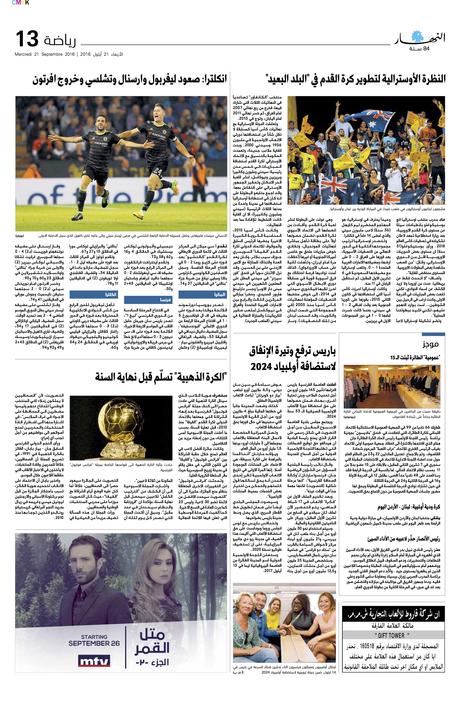 I still remember how honored I felt when Nayla Tueni, publisher of An Nahar, contacted me in 2011 to take a look at the design of the newspaper that has been in her family for generations.
In fact, Nayla's father, Gebran Ghassan Tueni , a third-generation journalist,was editor and publisher of An Nahar until his assassination by a car bomb December 15, 2005.
This year, An Nahar is celebrating its 84th birthday, and what pride the team has moving forward with what they hope is a long and bright future for An Nahar.
An Nahar (which means The Day) is, without a doubt, one of the most distinguished and respected Arabic-language newspapers in the world. 
However, like newspapers worldwide, An Nahar is going through the pains of the transition to digital, the loss of advertising for its print edition, fewer pages printed daily.  But it is in the DNA of An Nahar to move forward, against the odds, and that is the spirit that has inspired the campaign to celebrate this anniversary. The slogan that appears everywhere, with An Nahar's iconic rooster, is  "HARRER FEKRAK" in Arabic, which means "FREE YOUR MIND". 
As you can see in the illustration a rooster is seen standing against a group of sheep: Be a rooster with a free mind and don't be a sheep following the leaders.  The art director of An Nahar, with whom I worked in 2011, is Ziad Kassis.
I continue to be extremely proud of my involvement with An Nahar and join in the celebrations, wishing this courageous newspapers with a free voice many more years of inspiration and influence for the Lebanese people.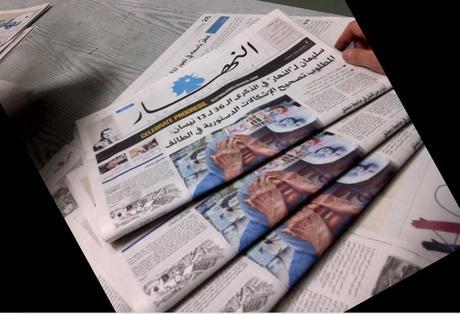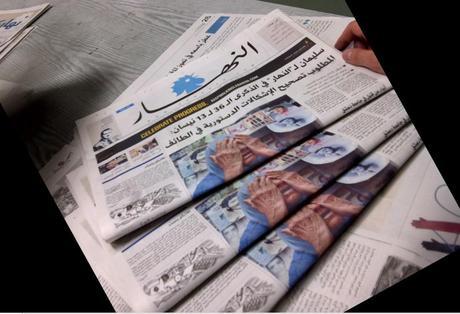 2011: as first copies ran off the press at the launch of the new design for An Nahar in Lebanon
TheMarioBlog post #2497
Please enable JavaScript to view the
comments powered by Disqus.
comments powered by

Disqus