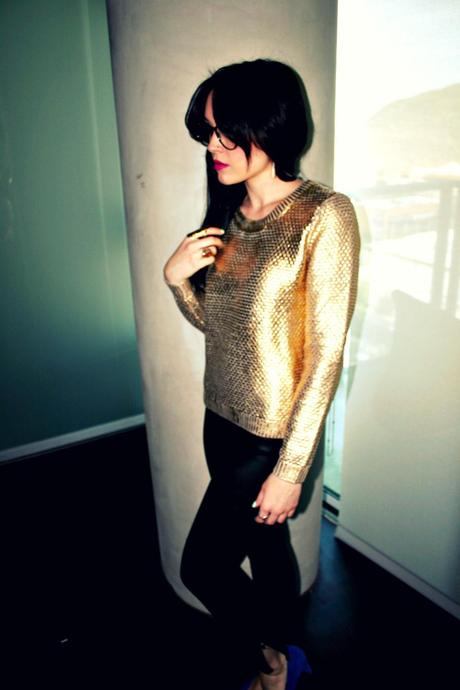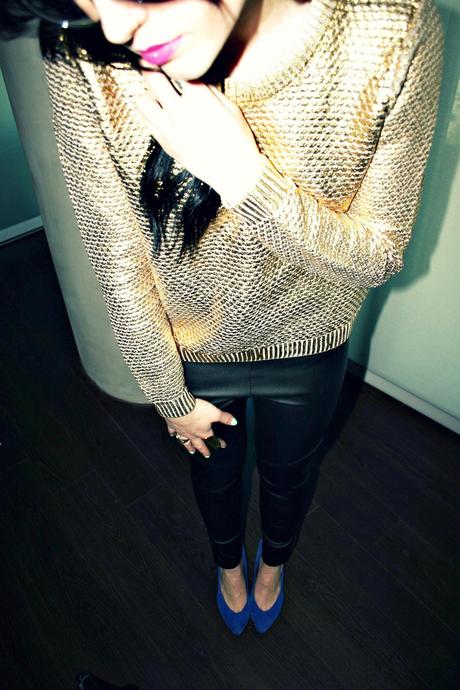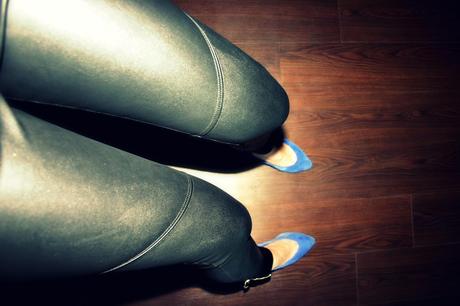 WARDROBE
1- Gold Sweater
2- Leather Pants 
3- Blue Suede Shoes
4- Nerd glasses 
{the leather pants and glasses are both from H&M, couldn't find them online}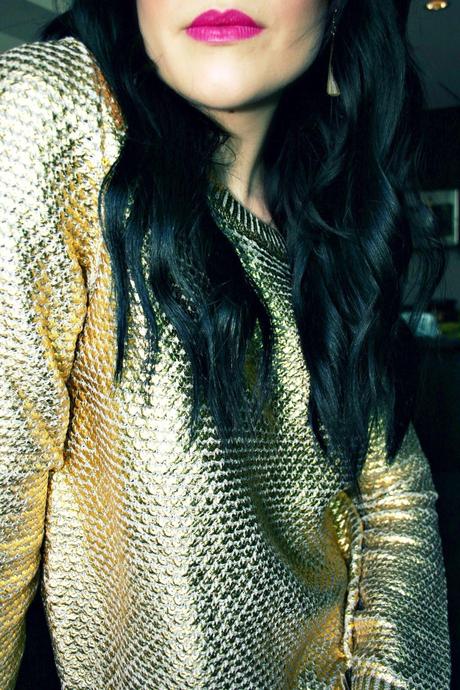 MAKEUP
FACE
MAC Prolongwear Foundation
MAC Studio Careblend Powder
MAC Vintage Grape Powder Blush*
MAC Eye shadows in Modelette* and Saddle
MAC Zoom Lash Mascara
MAC Lipsticks in Quick Sizzle* and Resist*
*{Limited products and may not be available for purchase}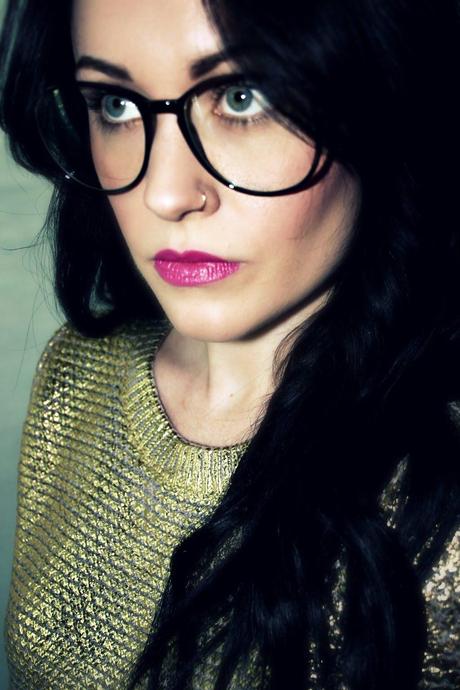 Even though the leather pants I purchased are a size too small, I thought I'd snag a few photo's while trying them on simply so I could show you my new favorite outfit. Ok ok, tomorrow I'll probably have a new 'favorite outfit'. I saw this gold sweater online and knew I just had to have it. When I walked into H&M there it was. Just laying there and waiting to come home with me! I browsed a little more and came across a new pair of nerd glass! I have been rocking the big square style for far too long. It was time for something slimmer, lighter and still 100% nerdy. 
I came across the leather pants by chance and fell in love with the texture. Its just enough coverage that you can wear them with a t-shirt or a long blouse. I am REALLY hoping they have my size when I go back tomorrow to do the exchange. If not, my heart might break. That or I'll just keep the small pair and continue my work outs!
Any who, I hope you all have an amazing weekend!