"Life isn't about waiting for the storm to pass, it's about learning to dance in the rain."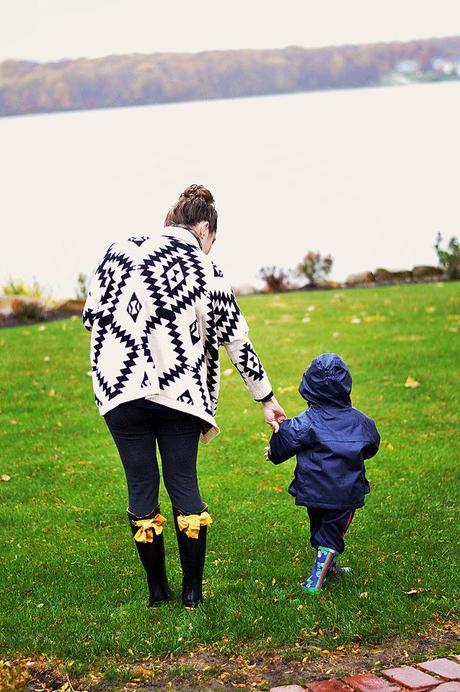 Chicnova sweater // Old Navy maternity leggings// Marshall's tee// Joules rain boots c/o// Baby Gap rain jacket// Joules boys rain boots c/o
 I had this saying tattooed on me a few years ago when I was going through a rough patch in life. Little did I know that the saying would only apply more and more as time went on... 
Storms are apart of mother nature just like bumps and hiccups are apart of life. Although I've always bounced back from the hardships I've experienced, it's easy to forget how strong you are until you have no other choice but to be strong for yourself and others. 
But as much as no one likes to experience the bad times, the good times can be appreciated so much more because of them. I've experienced loss, heartbreak, separation, lying, hurtful words, and more... but in the end, I know there has been a reason for all. 
Now that it's November, I can officially say Z will be home NEXT month. This makes me oh so excited but it also makes me proud. No one wants to be separated from their spouse for four months but when you have no other choice, you have to make the best of it. We've experienced far worse and I know there still may be hard times to come. But knowing we have the strength and love to make it through times like this makes me believe in our love more and more everyday. 
If we wish away all of the hard times we experience in life, we'd be wishing away precious time we can never get back. Hence, we should learn to dance in the rain, not wait for it to pass. It's all about our attitude; only 
we
 can control how we get through these trying times. And I'm proud to say we're almost through this storm <3
---------------------------------------------------------------------------------------
And speaking of dancing in the rain, how cute are these rain boots? Joules, a company based in the UK, offered to send me these adorable rain boots and obviously I couldn't wait to share them with you! What girl doesn't need bows on her rain boots?!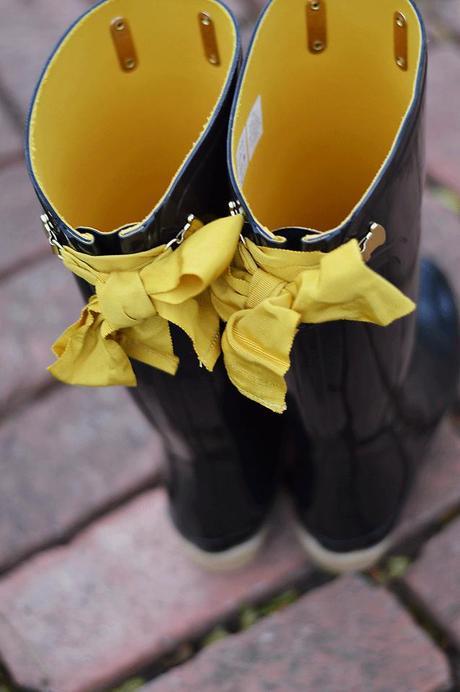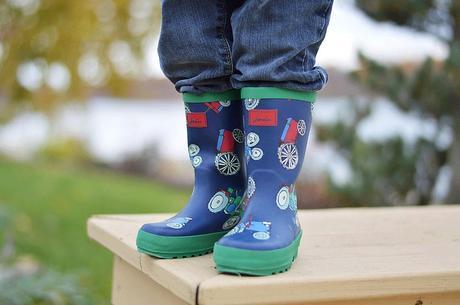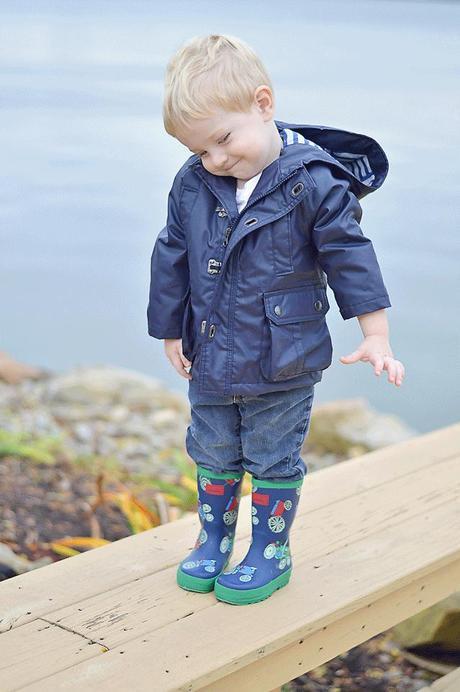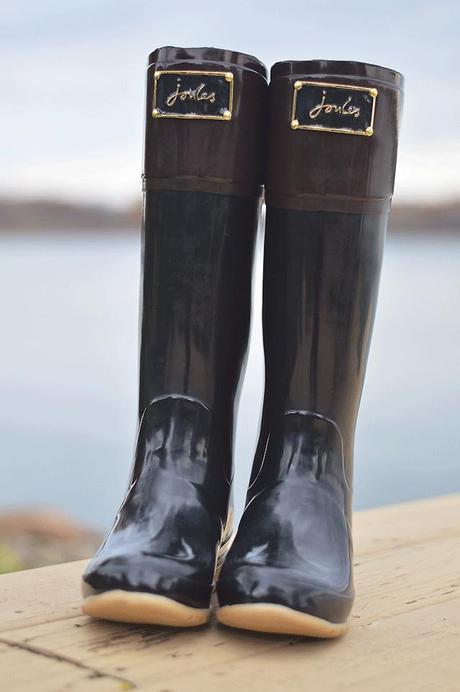 I had never thought of rain boots as being trendy until I went college and noticed the need for cute, yet functional rain boots. I love the entire selection from Joules for both adults and kids alike. With winter just around the corner, Nolan also now has a pair of boots to take him straight from a rainy fall to a snowy winter.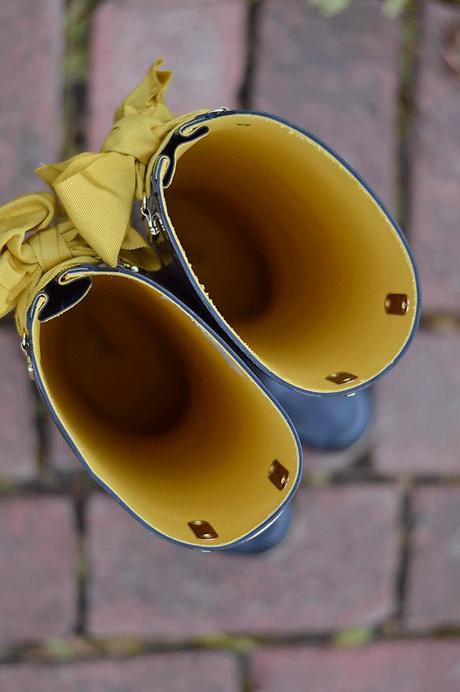 Be sure to check out their selection for
women
and
kids
... you probably
need
a pair, right? 

"Be sure to check out this FREE app.. a must have for military life!"