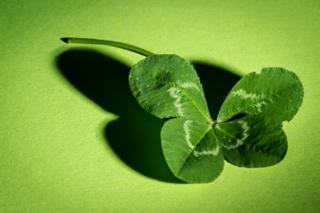 [img]
Luck is an abstract concept. Some dismiss it as nonsense, citing statistics that show luck is absolutely irrelevant. Others insist there are things they can do to improve their lucky. Some even claim to be inherently lucky people.
Here's the thing, though – no matter what your thoughts on luck existing as an actual, fundamental force… luck does matter. The people who think that they're lucky have one major thing in common: they tend to have more luck. Or, it appears to be luck from the outsider perspective.
People who consider themselves lucky are, in fact, shorting themselves. What they actually possess is a special desire to make the best of things, to open themselves up to opportunity, to experience things they're not sure if they will like. If you keep yourself cloistered away, never trying anything new for fear of failure, then you're less likely to succeed. Thus, you will think of yourself as unlucky – or at the very least, you won't think of yourself as lucky.
So is luck a real thing? Perhaps – but perhaps the most telling aspect of the concept is the phrase: "you make your own luck". You really do; it's all in the mind. If you fancy turning your life into an endless sea of four-leaf clovers and upturned horseshoes, then you don't need to start wishing and hoping – you just need to change your attitude.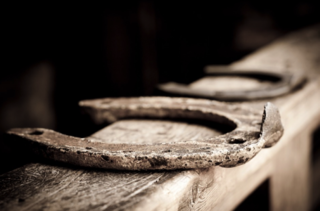 [img]
Try, Try and Keep On Trying
If something doesn't work out, many of us have a dismissive attitude. We dismiss the idea of competitions, the lottery, sweepstakes. We have facts and figures to back us up; we know it's unlikely we won't win.
You know what makes it certain that you won't win? Not entering them. Most of the aforementioned things take a few seconds, a couple of clicks – something you can do without much thought at all. But the benefits and potential for prizes is huge.
So enter a competition you see on a blog. Make a note to enter new sweepstakes here to win the kind of things you'd usually not be able to afford. Go for that Twitter-based giveaway that you'd usually ignore even if you covet the prize. As long as it's not actively harmful and stays frugal – what have you got to lose?
Be Open To Possibilities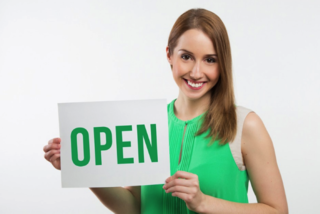 [img]
Touched on above, being open is an absolute necessity for increasing your feelings and chances of being lucky.
It's things like going to a party you otherwise would have avoiding or taking that evening class you have always been intrigued by. You never know what might happen. It sounds ridiculous as an idea, but it's utterly feasible that the following scenario could play out:
You go to the evening class. There you meet a woman who works in your industry and you become friends, bonding over the common goal. You maintain that friendship, which is great in and of itself. But then, your new friend hears of a job opportunity at her company that would be a massive promotion for you. You go for it, and you get it.
Some might say that's lucky: "wow, you just happened to meet someone who helped you get a great job!". But it's not luck; it's from the basis of being willing to try something new.