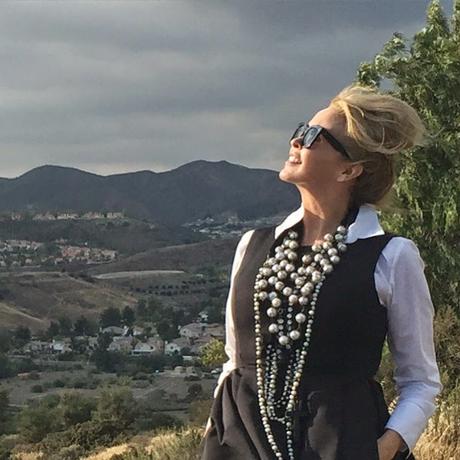 It's not always sunny here in our beautiful SoCal.In fact the  weather in month of May has recently been coinedMay Graywhich always proceeds our month of June Gloomwhen the marine layer can settle in for most of the day.
For years I have gotten up on these sunless daysdisappointed not to see everything bathed in  our usual sunshine.
But this year it is my intentionto learnto see things differently.
I have decided instead of complaining about what I can't changeI will find ways to embraceand appreciate this weather as much as our beloved sunshine.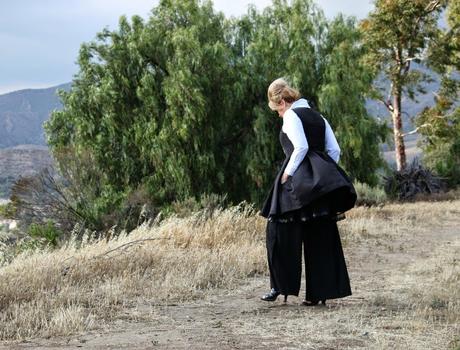 For one thing this weather offers clothing choicesI didn't even have during our unusually warm weather this winter.
For our Friday date nightI decided to play with proportions and
 layer in new ways.
I layered my taffetas dress over a crisp white shirtand topped this over some wide legged pantsheels and layers of necklaces
and
my new Celine sunnies!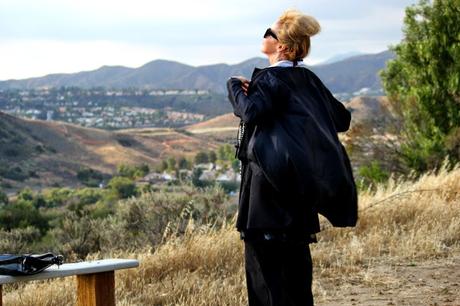 The chilly weather provide the perfect opportunityto wear my new jacket I boughtwhen I was in Berkleyat the

Stella Carakasi

studio.I love the drama of the light airy fabricmixed with boiled wool sleeves and frontfinishedfabulous pockets!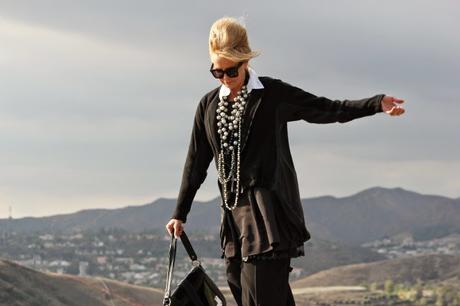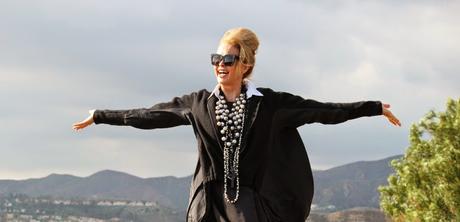 As I have gotten olderI realize we have little control over  so much of lifethat I think more happiness comes from intentionally  searching for the beauty along the way.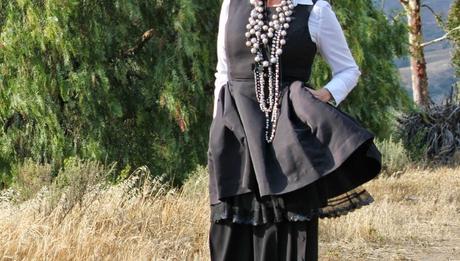 And taking the time to truly savor and enjoy itwhen we do !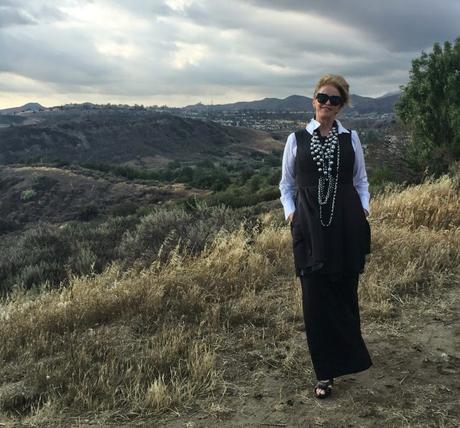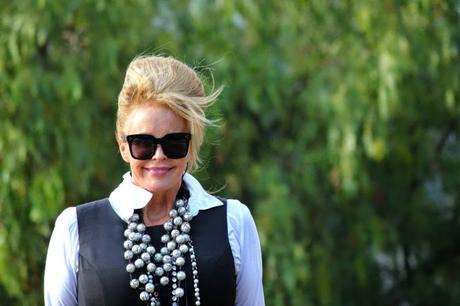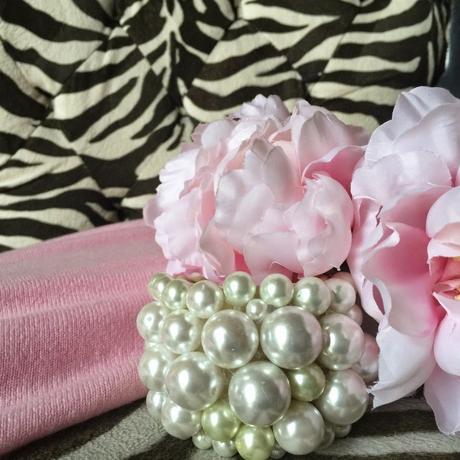 To help me  fully embrace our gloomy weather  even moreI splurged and purchased another of
 

Catherine Robinson's 




cashmere  wraps

This time in warm pink.It  will be the perfect accessory to highlightmy primarily gray and white wardrobethe next couple of months.Catherine's wraps always feel like a luxurious hug
and
will be a way for me to cherish the morning and evening chill here in SoCal
the next couple of months!
For me having clothes I Want to Wearis always the best way to not only appreciate the weatherbut for mecelebrate it as well!And I know soon enough we will be back to our true SoCal weather !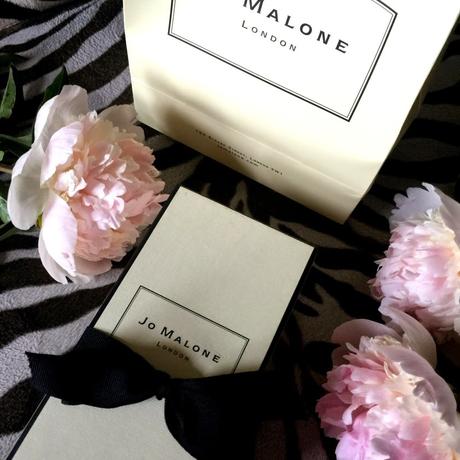 In another attempt to perk up my wardrobeI decided to shop for a new scent!
I have been shopping for something I loved for years now!I had about given up and was thinking I just must not be a perfume type of womanuntil I found a

Jo Malone


scent strip in a recent fashion magazineand loved it.
I have walked by Jo Malone for years at Neiman Marcusbut the sight of all those bottles and choicesjust kept me walking.Not  knowing much about scents theyhad me  too intimidated to stop byuntil I found the strip of Peony Blush Suede!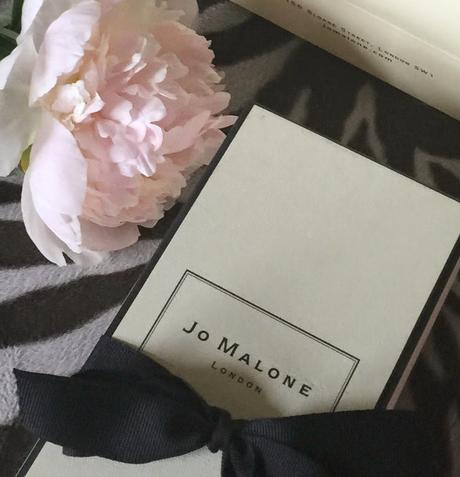 Well long story shortI can't believe I have been missing this all these years!Their idea of layering scentsto create your ownhas me as a newest convert to this fabulous line!
This morning I actually woke up on this once againdrizzly morningso excited to wear my new fragrance!Now our June gloom  will even smell beautiful to me!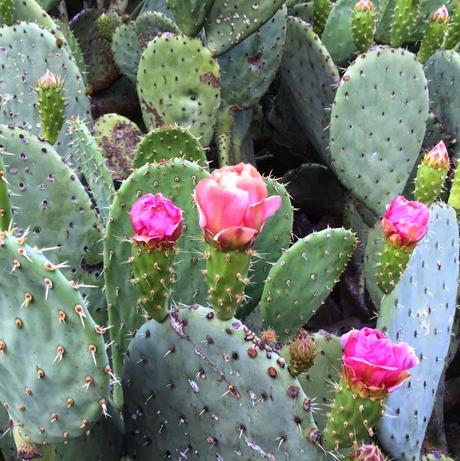 As always my friends


I wish you love and joy

as you style your life