There are probably a thousand reason why this time of year is great for baseball fans, players, and coaches. One of the things I look forward to is all the great photos from spring training.  These pictures showing warm, sunny skies and terrific fields let you know that warmer days and baseball games are right around the corner.  But there's another reason why I like them.  As a teacher and a coach, I know some people are visual learners and benefit from seeing concepts and techniques in action instead of just being told or reading about them.  
ESPN.com (MLB page)
has a photo link that I check every day.  There are tons of photos showing major leaguers doing the things that we coaches teach.  I highly recommend checking out these photos to study what you are seeing.  Click
HERE
for the photo link.  Check back every day because they add quite a few daily.  Below are a few from a recent gallery and what I notice in each.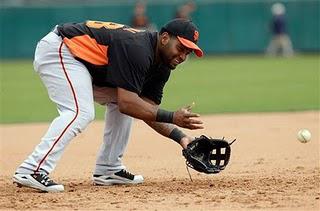 Big triangle with feet and glove, both hands out front
(AP Photo/Marcio Jose Sanchez)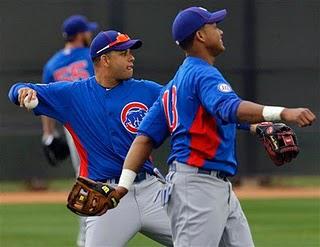 Fingers across the seams when infielders throw.
(AP Photo/Matt York)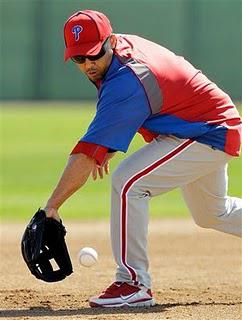 Lead with your left foot on a backhand you have to
travel farther for or when you have a lot of momentum
going away from first base and have to field it outside
your foot.
(AP Photo/Eric Gay)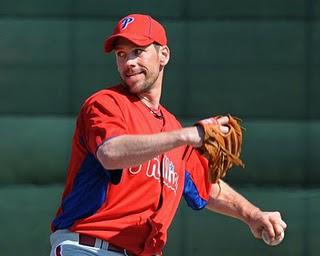 Eyes level, tricep facing the batter, glove chest high,
fingers between the ball and the head.
(Photo by Al Messerschmidt/Getty Images)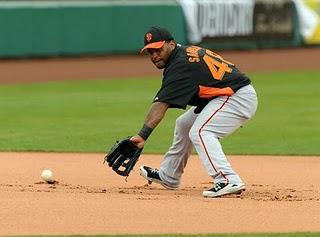 Lead with your right foot on a backhand you don't
have to travel more than a step or two to get
and field it inside your foot.
(Photo by Norm Hall/Getty Images)


So don't just look at the photos you see.  Study them!