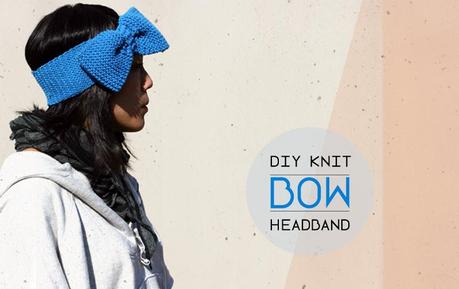 I often get asked what's easier to learn: knitting or crocheting. If you're new to both, I'd say give knitting a shot first.
Not sure how to get started? I'd recommend checking out Kollabora's Learn to Knit series. You can pick from two newbie knitter patterns, and they'll take you through the steps of how to cast on, knit and bind off. There's even a section where you can ask Qs if you get stumped. If you've been wanting to learn how to knit, I'd go for it!
The folks over at Kollabora asked me to test out their headband pattern. They were kind enough to send me my own knitting supplies, complete with a skein of electric blue yarn! I took the basic headband pattern and gave it my own spin.
Want to learn how to make your own Bow headband? Read more after the jump!
To make my bow headband, I adapted the basic one on the Learn to Knit site.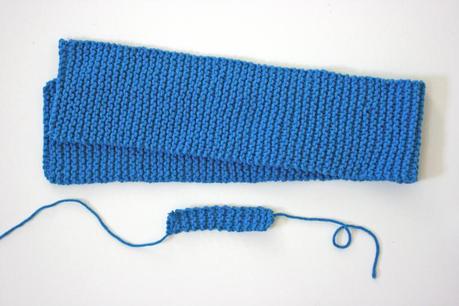 For my headband, I cast on 16 stitches, and knit until my it was about 22-inches long before binding off.
I made a second band, casting on 4 stitches and knitting until the piece was 4-inches long.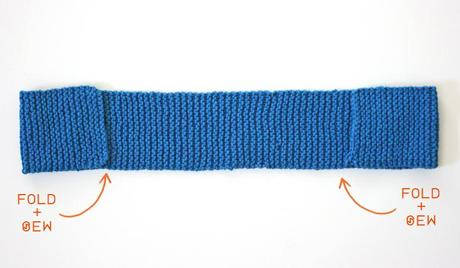 Then I laid my headband out and folded the ends 3-inches in. Next, I sewed the seams together on both sides.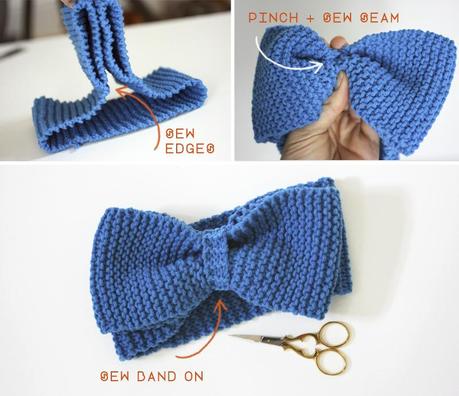 Fold the headband in half and sew it together at the seams you just created, forming a large loop.
Then take your headband, pinch the seam together, and tightly sew the seam so that the headband stays scrunched.
Lastly, sew your second band on over the scrunched seam. Weave in the ends, and call it a day – you're done!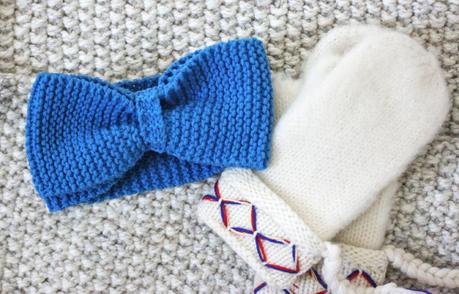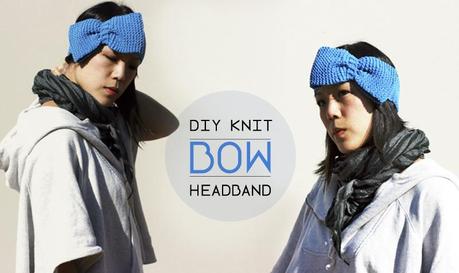 Hope you enjoy learning how to knit!