In the 2018 Golden Globes ceremony, the Marvelous Mrs. Maisel takes home the Best Television Series and the heroine Rachel Brosnahan takes the Best Actress of the Musical or Comedy type. It means the Marvelous Mrs. Maisel is a totally not a time-wasting teleplay if you have watched or are going to. Mrs. Maisel is smart and beautiful, what's more, she is endowed with a perfect taste in clothes. Christian Dior's classic "New look", A shape coat, X shape dress, Mary Jane shoes, and neck bow-knot, Mrs. Massel's dress is full of elegant vintage flavor. Stylist Zakowska found the inspiration from 50s "VOGUE" magazine, not only the cutting, but also the color matching in that era is bold and stylish. Now, let's learn how to match the outfit colors from the Marvelous Mrs. Maisel, then we can play the wool coat and vintage dresses amazingly.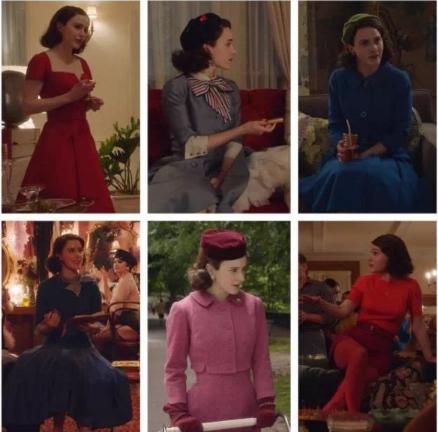 Basic rule: superpositionof deep and light colors.
It is a rule that every fashionista knows, which will create a sense of hierarchy when the overall outfit is coordinated. If you want to highlight a place, choose a deeper color, and the other places use lighter shades. The rosy vintage dress, with the pink wool coat, hat and gloves, echoes each other with purple. It does not only has a layered sense, but also highlights the inner dress. Or a grey wool overcoat pairs with a vintage plaid dress, low saturation colors look quite high-class.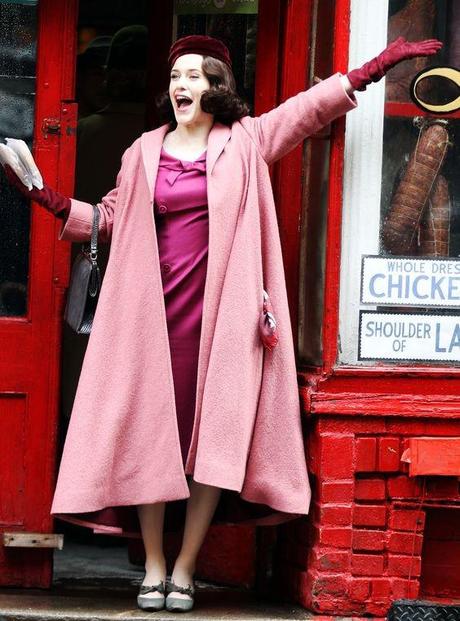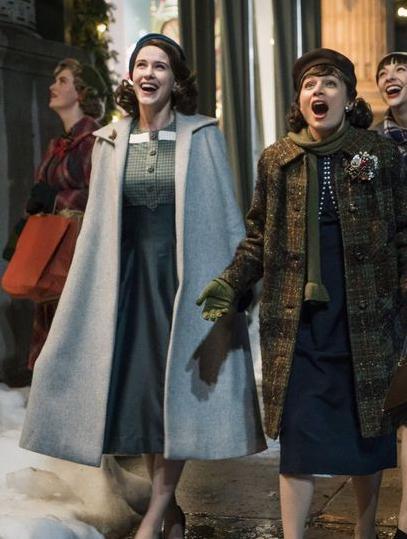 Progressive rule: combination of adjacent colors.
Adjacent colors in the color board has similar colors. They look very comfortable while staying together. Such as yellow and green, purple and rose pink are complementary colors. Therefore, if you encounter colors that seem to be difficult to match, choose adjacent colors besides the same colors. This green wool coat and blue vintage dress is such an exotic collocation. When the green vintage dress meets with a beige wool coat, high-end sense appears. The adjacent colors of high saturation make the whole look very innovative.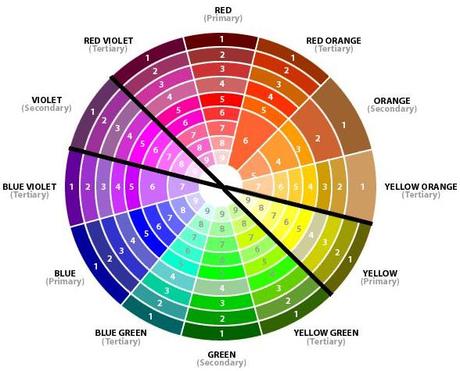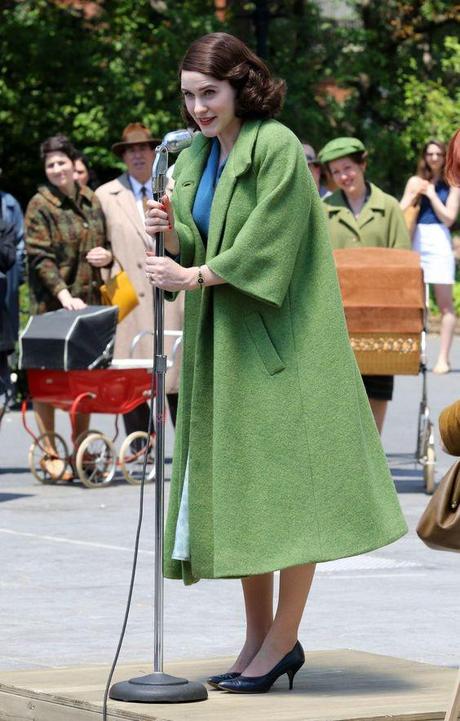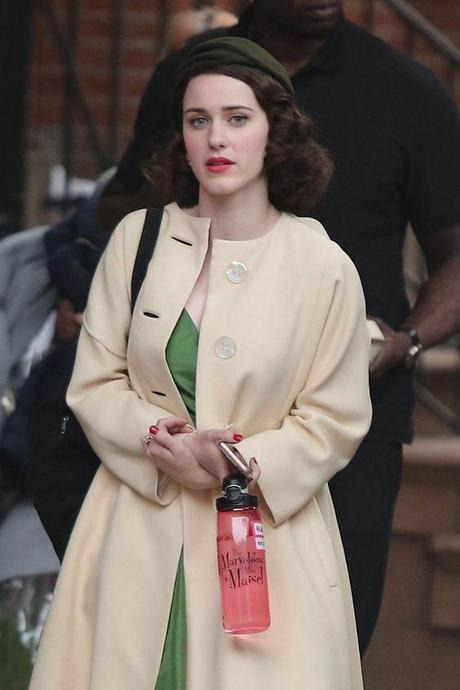 High-quality effect rule: color collocation of low saturation
Low saturation sounds very abstract, to make it easier to understand, choosing the colors with a gray scale, which won't make the color looks abrupt. For example, dirty pink is superior to Bobbi pink, haze blue is more advanced than sky blue. Mrs. Maisel's red wool coat highlights her complexion so perfectly. The camel wool coat is high-end and versatile to nearly any vintage long dresses. She is telling us that colors of low saturation are born to create a high-quality feel.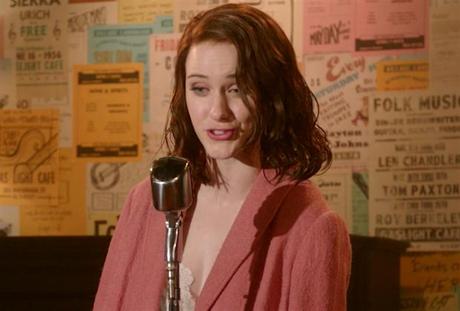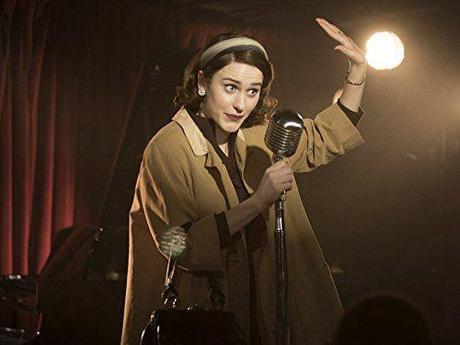 Echoing rule: never miss the details.
This rule is to emphasize the importance of nice accessories. Details are like icing on the cake, the final trick to make your looks perfect! The colors of the accessories should be consistent with the outfit of course. In this way, the hat or gloves, even the shoes won't be contradicted with your whole look, It is best to use the same color or shades. The collocation of blue vintage dress and wine red wool coat is bright enough and another bright color will make the look too complex and abrupt. In another look, Mrs. Maisel's stylish wool coat, gloves and hats are belong to the purple pink series, and then whole look is so vibrant and elegant.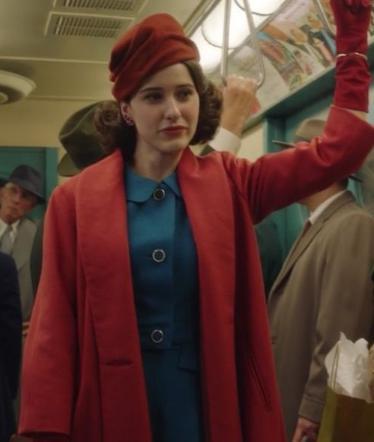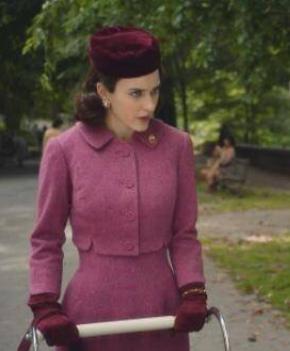 Find the Newchic wool coat in:   http://bit.ly/2ENdh81
Find the Newchic vintage dresses in: http://bit.ly/2B73BDa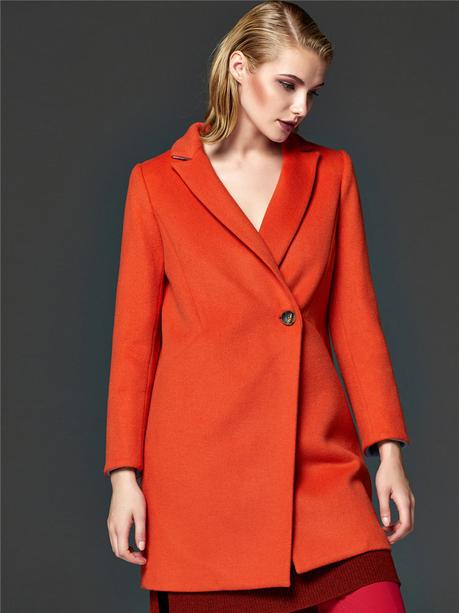 LILITH A PARIS Casual Solid Color Turn-Down Collar Women Woolen Coats, US$158.96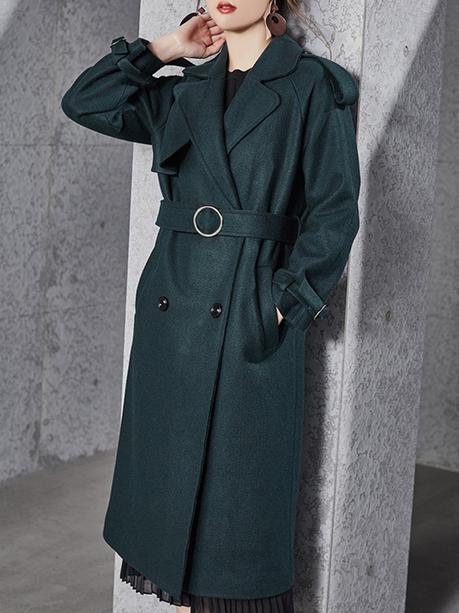 LILITH A PARIS Casual Loose Turn-Down Collar Women Woolen Long Coats, US$98.69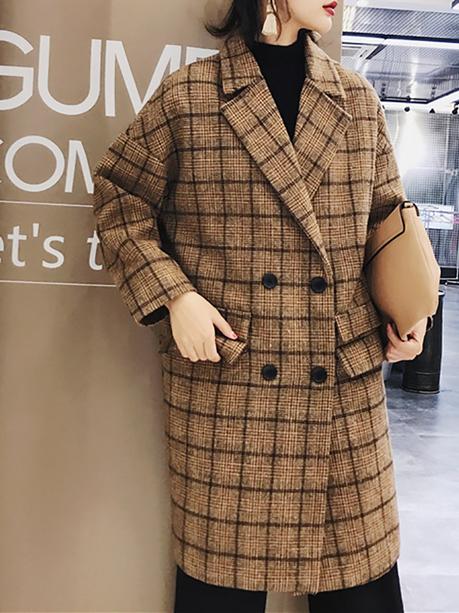 Lapel Plaid Oversize Blends Coat for Women, US$62.56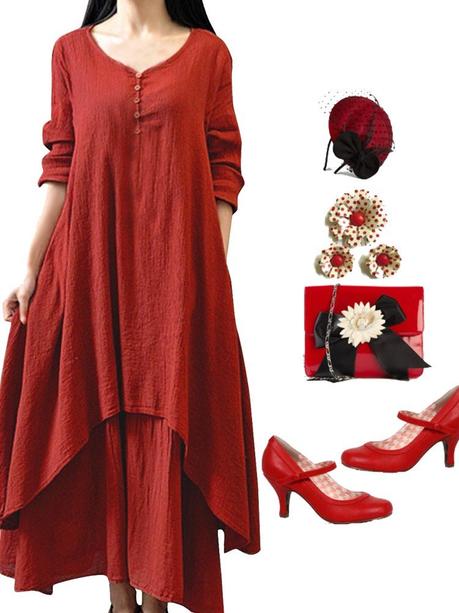 Gracila Vintage Women Long Sleeve V-Neck Irregular Maxi Dresses, US$24.55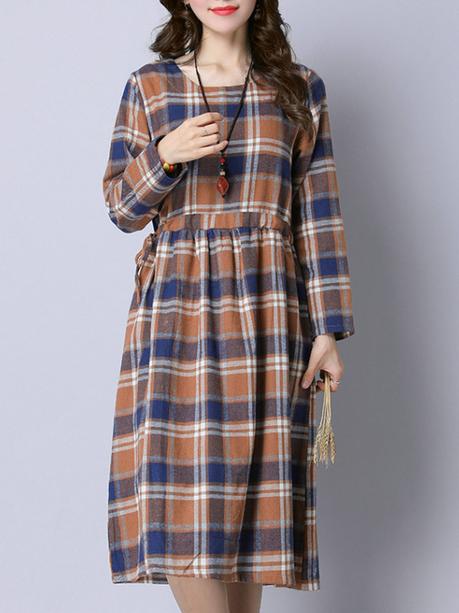 Vintage Plaid Long Sleeve Drawstring Dresses For Women, US$34.15
Author: Newchic     Source: https://blog.newchic.com/learn-match-outfit-colors-marvelous-mrs-maisel.html