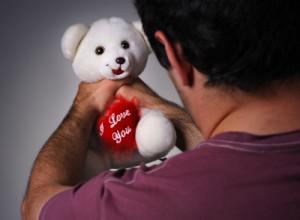 Credit
Getting over someone can be extremely demanding emotionally. However, if you are in a similar situation, you can use the following suggestions to help you get past this emotional hurdle.
Steps to Get Over Someone
admitting that your relationship with the person is over: Many people spend much time in other activities in order to forget someone, but they normally fail miserably because they are still in denial. Look at the situation and acknowledge your faults if there are any. Learn to forgive the person if he or she did something wrong to end your relationship. Bitterness and resentment towards the person definitely make getting over him or her, more difficult. Accept that your relationship with that person has completely ended and move on with your life.
accepting possibility that you might have a relationship with the person again: You should, however, be open to the chance of becoming friends with the person. While keeping this in mind, you should know that friendship with him / her may come at a much later time.
talking with a friend: It is more difficult to get over someone if you keep all your negative feelings to yourself. You can talk to your family members about what happened, or you can contact a friend whom you trust. Make them understand the whole situation and the difficulty you are experiencing. Listen to their thoughts and suggestions. Just be sure that the person you confide in is capable of maintaining the confidentiality of your conversation.
engaging in worthwhile activities: Keeping your mind occupied every day will redirect your focus towards other tasks. Give more attention to your work or to your studies. If there is a specific hobby or sport you have been interested in for some time, try it out. You can even let your confidant join you while you do your chosen activities.
meeting other people: If your school or workplace has clubs you find appealing, register in the said groups. Ask your friends if they can introduce you to their other friends. If you like going to bars and social places, schedule a visit to the said areas once a week. These places offer single people a good opportunity to meet other people who are single.
being positive and hopeful: Just because one relationship ended does not mean that all your relationships have to be headed down the same road. Make a conscious effort to be positive and hopeful. Believe firmly in the possibility of discovering a loving and nurturing relationship in the future.
You can use the suggestions and tips listed above to help you go through the trying time of getting over a relationship that has just ended. As mentioned earlier, it is very essential to continue to remain hopeful and positive. Have faith in the genuine goodness of human beings and wait patiently for the right person to come along.
For more information on breakups, read Ending Relationships.