LeapFrog has long been a part of our homeschool.
Our littles have all watched the "old school" LeapFrog Letter Factory videos and have loved them.
But, did you know that Mega Brands also distributes non-electronic LeapFrog products for youngsters that are very affordable?
I didn't either!

Check out this wonderful box of goodies my preschooler and I were blessed to review!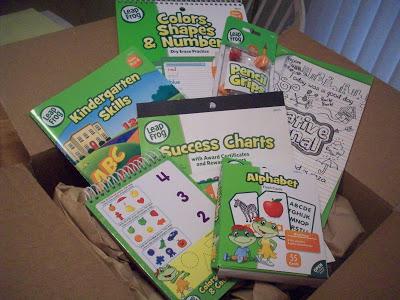 I managed to snap this picture before my almost 4 year old, giddy with excitement, tore through it!
Most of these items shown are geared toward Pre-K-K  children.
First we tried the dry erase products....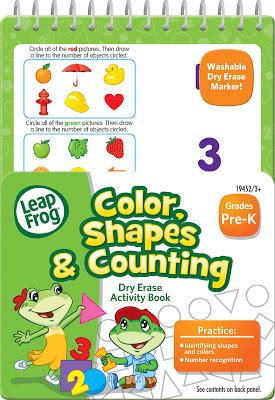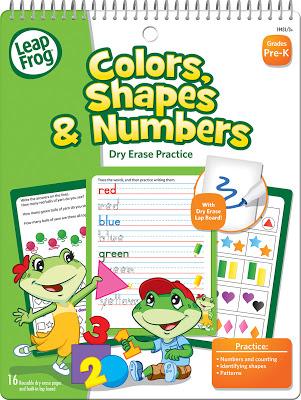 These books are super durable, great for little hands and are perfect for 'busy bags" when you are out and about.  These books cover shapes, patterns and numbers.
Colors, Shapes & Numbers is appropriate for ages 3+ and retails for $4.99
Color, Shapes & Counting is appropriate for ages 3+ and retails for $2.49

Next, are Alphabet flashcards.  The flashcards are colorful, fairly durable mainstays in lower and upper case.  These flashcards are appropriate for ages 3+ and retail for $2.99 And then we HAD to try the Pencil Grips.  In fact, the whole family HAD to try them!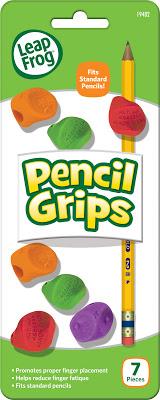 My youngest took to using them right away.  It took some of us 'olders' a little bit to get use to them...guess some of us aren't holding a pencil correctly!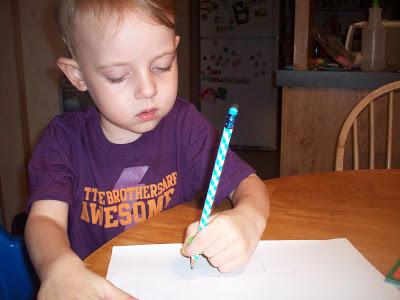 My 'almost' 4 year old - a lefty!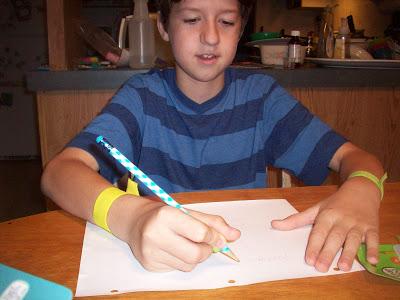 My 12 year old trying out the pencil grips
These nifty Pencil Grips are appropriate for ages 3+ and retail for $1.99.

Next is a Kindergarten Skills workbook.  I'm not big on workbooks, but, this one has 60 brightly colored pages and runs from simple pencil strokes to letters, numbers and mazes.  My youngest was able to do the first couple of pages.  I have no doubt that he will grown into this one!
This is appropriate for ages 3+ and retails for $3.99.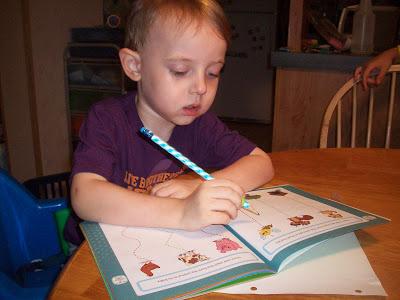 Trying out the beginning exercises in the Kindergarten Skills workbook
These weekly Success Charts are a fun way for children to see their progress in whatever areas a parent chooses - be it in school work, attitudes or chores.  Can you believe my older kids wanted one of their own too!!!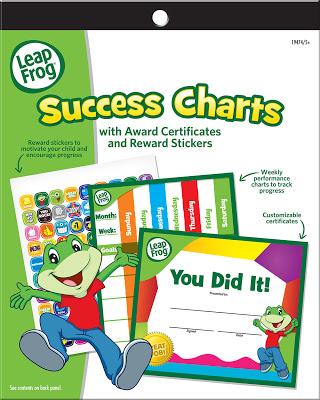 These are best for ages 5+ and retail for $3.99.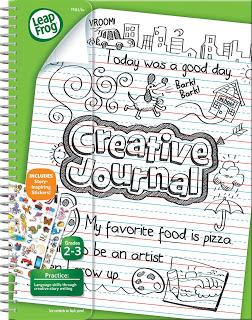 Lastly, a really nice Creative Journal for 2nd-3rd graders. There's a space at the top of the page for an illustration, and plenty of room to write a story. I had meant to put this away for the future.... but, alas, I was too slow! Appropriate for ages 6+, this journal retails for $2.99.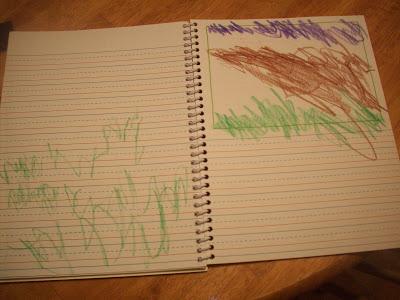 I think I have a budding author on my hands!
Look for these AFFORDABLE LeapFrog items on Amazon or in the stationary or arts/crafts area of Target, Walmart, Michaels and K-mart.

This post written and property of Homeschool Circus and can be found at: www.upatdawnreadytowork.com.