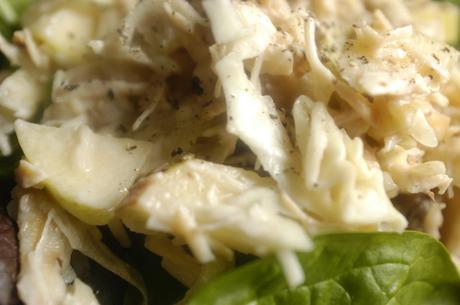 I love me a good Waldorf salad, but find all the mayonnaise in the dressing to be too heavy and rich for me. I came up with this healthy twist on the Waldorf that is lighter, but full of flavor and crunch. It has a lot of fiber and is nutrient dense to boot. And for times when life is crazy, but you want to make a heathy lunch without the labor, I give you permission to use canned chicken and bagged shredded cabbage like I did last week!
They have both at Trader Joe's. :) But you could probably find it at any large supermarket.  And at the end of the week, you'll have all that leftover turkey that you will want to put to good use, so you could use that instead.
I always have my whipped cottage cheese at the ready, but if you don't, you could use Greek yogurt instead. I didn't have grapes on hand that are usually in a Waldorf, so I threw in some dried cranberries for some color and and extra layer of sweetness.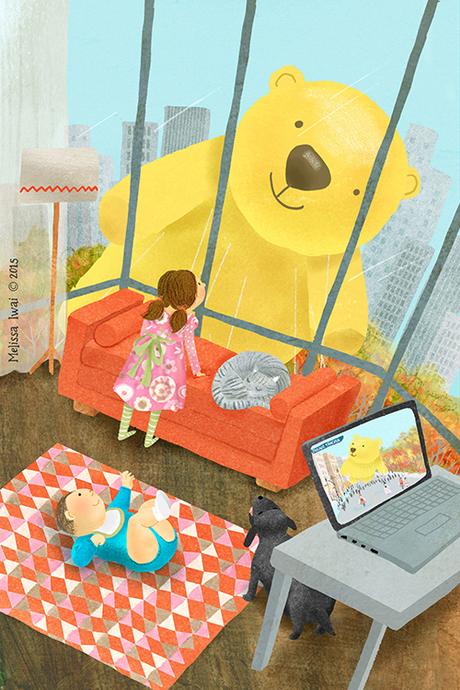 Melissa Iwai 2015
Wishing all you Americans a Happy Thanksgiving this week!
Lean Waldorf Salad
1 tablespoon mayonnaise
1/2 cup whipped cottage cheese or Greek yogurt
1 12.5 oz. can chicken breast, or 1 1/2 cups chopped cooked chicken or turkey
salt and pepper to taste
4 cups chopped cabbage
1 Fuji or Honey Crisp apple, chopped
1/4 cup chopped, toasted walnuts
salad greens
handful of dried cranberries to taste
 Mix mayonnaise and whipped cottage cheese or Greek yogurt together in a medium sized bowl.  Add chicken and salt and pepper and incorporate. Mix in cabbage, chopped apple, walnuts and dried cranberries.
Serve over a bed of salad greens.
Enjoy!
Makes about 4 servings.