Recently Derin (32 months old) has been enjoying matching games. The other I gave him a basket and off we went to explore the garden. We looked at the leaves, touched them ,smelled them, talked about them and then  collected some. Then when we popped in the house, we sorted them and played a matching game.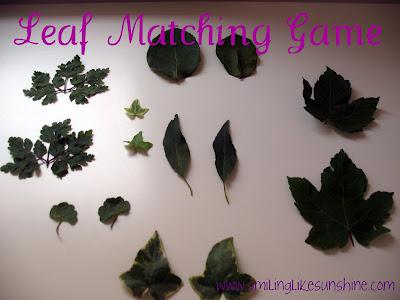 Having matched them,we also talked about shapes and sizes.
I like that this simple activity has so much to offer to a child. What simple games do you play with your children to help them conect with nature?
 Never miss a post again! Sign up to receive all posts direct to your inbox.
Enter your email address:
Delivered by
FeedBurner