Courtesy of David of All About Trends 
On the 3rd to 4th day watch for a reversal. In this case UP.   We're sure we don't need to tell you Monday was DAY ONE.  Leading stocks are on a tear! Take Buffalo Wild Wings-BWLD for example. Talk about taking flight!  We brought this name to you a few weeks back when we were talking about issues that had completed cups that were in the handle. Monday BWLD broke out to the upside of what we used to call a handle that morphed into a big Pullback Off Highs (POH) clearly defined trend channel. Much like POH's being the only pattern you'll ever need to know the same can be said for trend channels.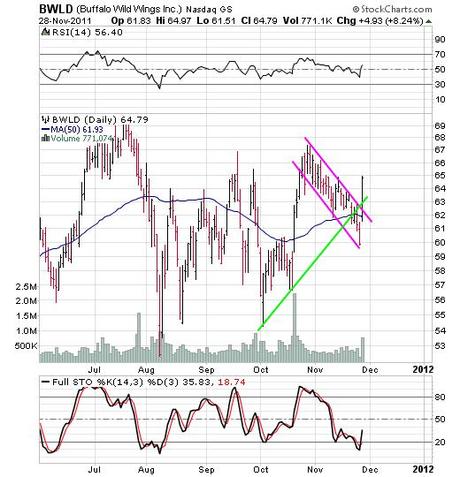 Then there is Rackspace Holdings- RAX which is another name that also staged a nice controlled Pullback Off Highs and never broke the 50 day average.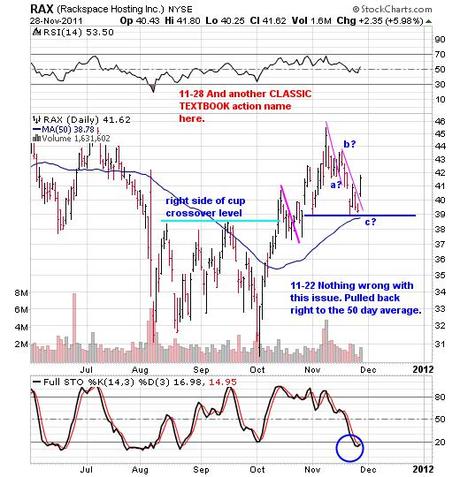 On top of that take a look at another name we own which many of you are familiar with which is Decker's Outdoor-  DECK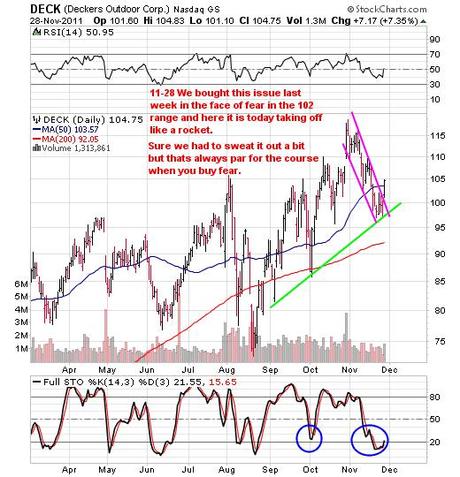 Currently we have a slew of names that we'll want to consider stepping up to the plate while the getting is good verses chasing them 3-4 days later just in time for them to take a breather.  Some names that broke to the upside Monday will give us a chance to be able to catch a backtest where we can jump on them intra-day but you have to be aware of them in advance so as to have the gun loaded and prepared.
To learn more, like us on Facebook to learn more or visit our web site.