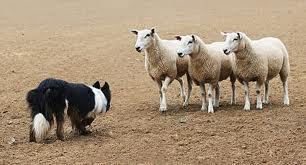 I last blogged about lead nurturing back in March 2011. One year on and great strides have been made in automated marketing technology which means nurture should now be - second nature.
However, it is not nearly exploited as much as it could be. With an increasingly time and money poor customer, it has never been more vital to engage prospects using a lead nurture marketing process. Nurturing through engagement go hand-in-hand unlocking sales that would have otherwise been lost. Techniques essential to nurturing include:
Communication - must be entertaining using appropriate style and tone for your audience
Free stuff - offer free information, games, video, gifts or vouchers 
Interaction - allow consumers to interact with your brand through social media channels
Personalisation - skilfully use personal details to craft more relevant sticky content
Once you have this mindset you also need to consider the best communication channel to employ. For instance, SMS is great for grabbing attention when you consider 95% of texts get read, but if your message is not considered important enough you risk alienating prospective customers. There is no hard and fast rule, for it could be highly effective to use SMS further down the nurturing process if you have failed to engage the consumer by email or phone but have a great marketing proposition to deliver. Depending on the value of the sale, a direct mail piece could be sent to those who have not yet responded but fit the perfect profile of your customer base.
So rule everything in when trying to engage Mr Consumer as you nurture him down the natural ravines of the purchasing funnel. Picture how a shepherd and his dog herd sheep into the pen using guile, patience and skill to ensure all are guided safely and happily to their destination.