From Winnipeg Manitoba's half Pints Brewing Company comes their seasonal "Le Temps Noir″ 2016 Vintage a Bourbon barrel aged imperial stout. The beer pours a deep opaque black with a deep brown head. The aroma consists of Bourbon, chocolate, vanilla, oak and sweetness. The flavour is of Bourbon, chocolate, vanilla, oak, toffee, caramel, burnt coffee, bitterness, resin, sweetness and an alcohol warmth. The alcohol content comes in at 9.6% with an IBU of 85. Well it's been a long wait since 2013 but the wait was worth it! This beer is great.
Commercial Description: Our Imperial Stout is a decadent ode to the art of brewing. Malted & roasted barley come together with a heaping dose of crystal and chocolate malts to form the jet black body. Columbus hops form the bitter backbone and a slow fermentation leads to a smooth finish. The beer is then aged for 6+ months in freshly emptied bourbon barrels. The barrel ageing adds a complexity of brown sugar and vanilla notes, along with a slight interplay of oxygen that would be impossible to achieve without this time consuming process.
Food Pairing as per Half Pints Brewing: Try it with a side of your favourite dark chocolate.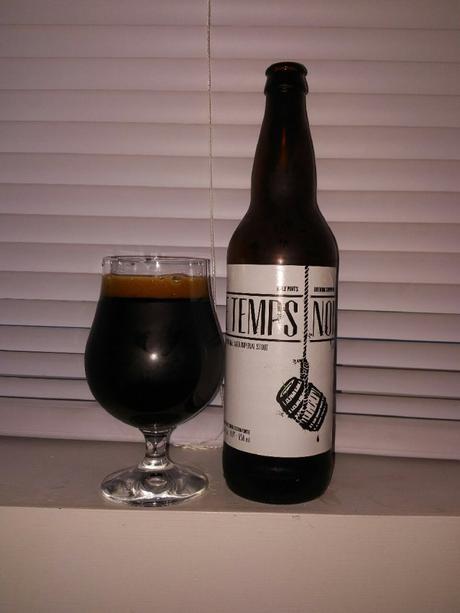 About Mike
I am an avid outdoors man and hobby photographer who loves to spend as much time as possible exploring the beautiful backcountry of the Province of British Columbia and everywhere else! When not exploring nature though I am exploring Craft and Micro Brew beer locally and from around the world. If you love beer like I do please come on a journey for your taste buds. Who knows you just might find your next favorite beer!