We arrived in Dunkirk to find that the first three things on our list were closed;  (which in case you're interested was the tourist office, belfry and church), so after a wander around we decided to grab some lunch and check our list to see where was next.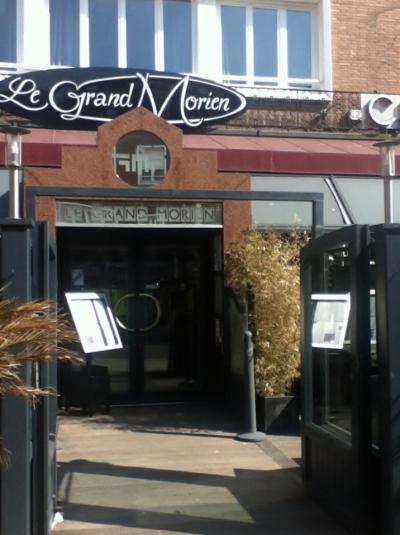 Le Grand Morien looked very popular and that was good enough for me.  We waited a couple of minutes for a table, before taking our very comfy seats and being asked if we wanted a menu in French or English (I opted for English – I know I am a disgrace)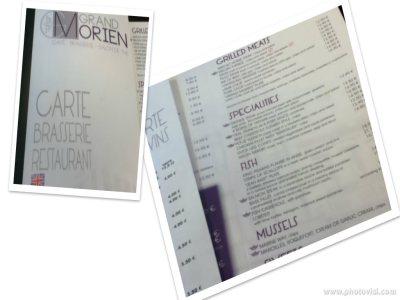 This was the first time I've actually seen horse on a menu, so I had to try it, Boon opted for the less adventurous beef steak.  Beer, wine and the complimentary bread kept us entertained while we waited for our meal. We also tried to translate the information on our place settings – always learning!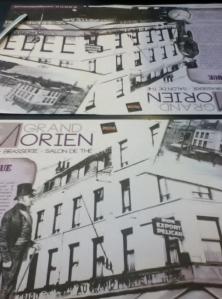 When our food arrived, it looked delicious.  My horse steak was topped with a perfectly cooked fried egg. Boon's beef was medium/medium-well and they both came with a mushroom sauce, chips and salad.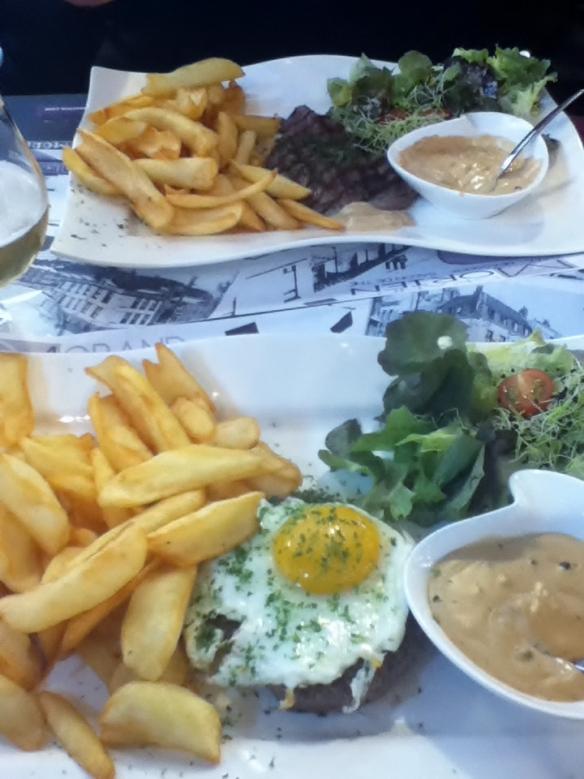 So, horse meat then. As this was the first time I had eaten it, I couldn't tell you if it was to a good standard, but it certainly tasted very nice.  It was juicy, a little sweet and with a light texture – actually not dissimilar to buffalo, which I tried in Alaska.
What I will say though, is that I've tasted it before. I couldn't tell you when or in which dish, but I have absolutely eaten horse meat before. It was very familiar – Boon tried some and agreed, but if we didn't know we were eating it, it doesn't count surely?!
We were in Le Grand Morien for around an hour, the atmosphere was casual and we felt very comfortable (we would have been very happy to order more drinks and settle in for the afternoon) the service was not bad at all.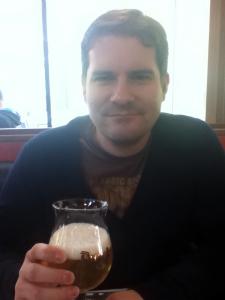 But it was not to be,  we had our next destination planned and it was time to explore. If I'm ever back in Dunkirk, Le Grand Morien will definitely be where I eat.