Lazada's 6th birthday is knocking and it's time to get ready for the huge sale coming your way. Birthday Sale will commence on 24th April 2018 and will last until 26th April 2018.
Online shopping has given you unlimited access to all the brands that you wish to acquire at your desired price. And the sales create a special space in your shopping cart. This time Lazada birthday sale will be a blast and you will get to pick all those essential items for a lesser price. The sale will fill your heart with overjoyous moments and will be really exciting to witness the deals and discounts.
Warm up and start to plan what all you got to purchase and jolt yourself to research and then, sort out all the essentials that you'll be buying. Lazada, as we all know, is the No.1 online shopping platform in South East Asia, serving the countries like Singapore, Malaysia, Indonesia, Thailand, Vietnam and Philippines, and assisting over 8 million customers and garnered over 5 million visits per day, makes a portal globally renowned one.
---
What Is So Special About Lazada's 6th Birthday Sale?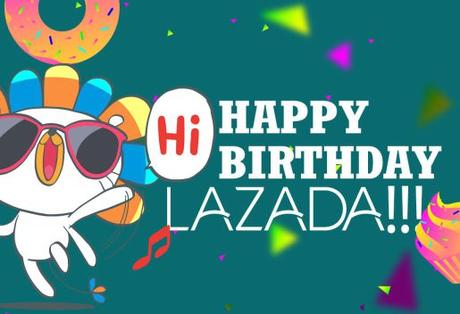 Lazada Singapore has witnessed a great grand celebration last year and it gave more endless reasons for the customers, to await the most incredible sale. After the huge celebration now Lazada Singapore is all decked up to take the party to the top notch so that, everybody can enjoy the excitement of the sale. This year you will be enjoying an avid shoppers experience, you will get to enjoy 6 times the fun of purchasing products at deeply low prices.
Cheers To 6 Years, Lazadians!
---
What Are The Surprises You Will Unwrap This Birthday?
This time, Lazada has a lot in store for you! This year, Lazada has prepared something extraordinarily amazing. This year, keep a keen eye on the exciting flash sales, bundles of the deals, free gifts and other astonishing gift boxes. Lazada, this year has specially curated the complete sale for their beloved customers. You can choose from any of the brands that will be the part of this sale. All the customers out there, You will be rolling in a good time by shopping for your favorite brands.
Pre-Birthday Warmup
Lazada is already warming up for the huge bang-on of the sale and you can easily grab some of them by visiting the site and enjoying the pre-birthday sale. This pre-birthday is preparing the customers to get ready for the astounding deals and offers, that will enamor them a lot.
13th to 15th April Birthday bash at Plaza Singapura
16th to 23rd April add your favorites to the wishlist
24th- 26th April checkout with amazing Vouchers
---
Top Reasons To Be Happy About The Birthday Sale
Enjoy Deals Up To 90% Off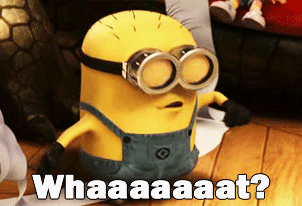 Are you preparing an infinite shopping wishlist? then, do not forget to mark the Lazada Birthday Festival sale date on your calendar i.e 24th April. This sale shop with all your hearts' at Lazada's 6th Birthday Sale. This sale the best thing would be that every shopper will enjoy a broad range of products and at 90% off from beauty to tech anything. You can expect savings up to 90 percent!
600+ Flash Deals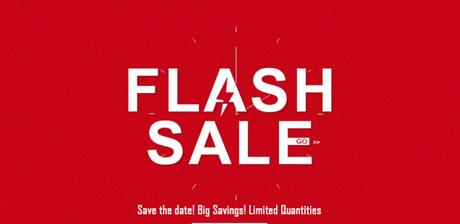 For any sale, it is exclusively important to have a look and be updated about the flash sales. Because, the flash sales, bring some of those exciting deals that you couldn't imagine. Flash deals are your chance to grab the products at some enormous discounts.  So, Shoppers, keep your eyes peeled for more than 600 flash deals, that will be launched at various timings throughout the day.
Up To $120 Voucher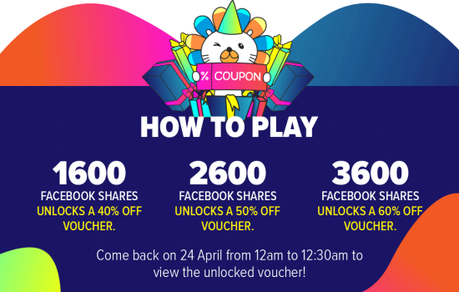 On every shopping you will be doing at Lazada during Lazada Birthday Sale you will enjoy $120 Voucher on each. Yes! this is something that will definitely attract you and will also secure your shopping with Lazada. The perks given to you is to make your shopping experience an amazing one. Enjoy this on every grab. This gift voucher is applicable to the selected brands from all the categories from fashion to technology everything. Take a look at it.
---

Happy 6th Birthday To Lazada!