So over the past week I have taught myself how to cut, lay, and grout tile. Thanks to sites like
YouTube
you can also learn something like this. The floor had to be level first. The wood board had to be put down first (below the tiles) so the floor could be even. After the ply wood was put down the tiles had to be cut. I used a wet saw to cut the tiles (also figured out how to use a wet saw via the internet). After the tiles were cut I began to lay them down using a tile adhesive and spacers. Spacers are used to evenly separate the tiles from each other.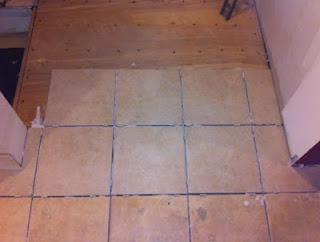 Laid tile with ply wood exposed

After the adhesive has dried with the tiles you can than take out the spacers and make sure the surface is clean. Next I mixed the grout. Once the grout was mixed I evenly poured it along the lines of the tiles. I used a grout float and sponge. Once the grout has been evenly applied to the tiles I used the sponge to gently clean off the access grout. Not bad for my first time, eh?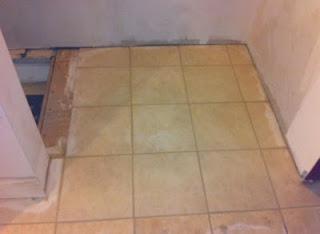 Tile laid with grout