Happy Friday!!! I have really been looking forward to the weekends lately! Today I am sharing a look that I created, inspired by the Layered Stripes tutorial from MrCandiiPants. If you haven't seen any of Candice's tutorials you should go check her out, I have tried a couple and she makes her nail art easy to re-create with the tutorials.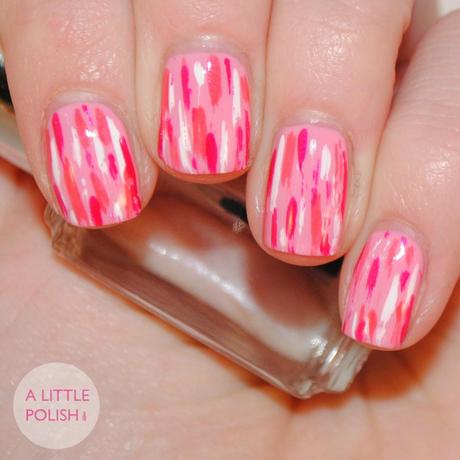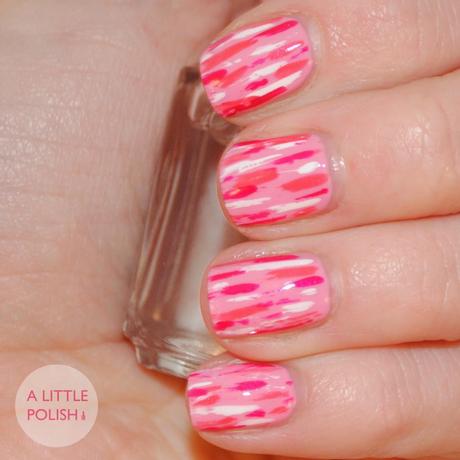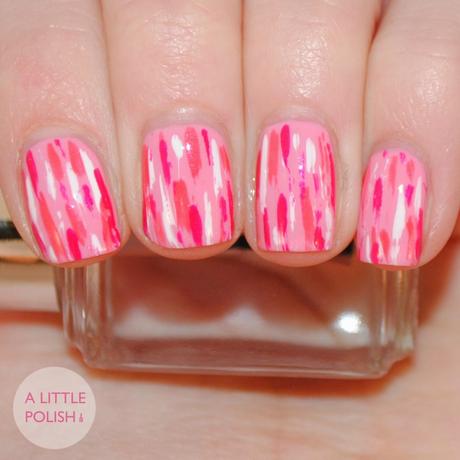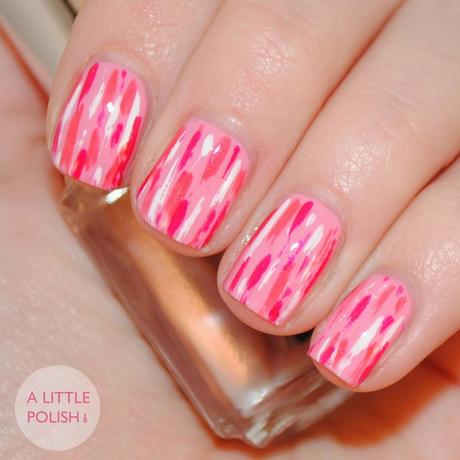 So of course I didn't take note of what polishes I used, if you really want to know, just let me and I will go take a look. (sorry!) Of course when I was doing this look I used a really cruddy nail art brush, it seemed to have plastic bristles so this sort of turned into a mashup of her Layered Stripes look and her Abstract Brushstroke look. LOL.
I liked this look, but I really wish the stripes would have been a little more opaque (I don't know if that's even the right word) so you will probably see another version of this look coming up later.
Have you tried any of MrCandiiPants tutorials? Which ones?