Donald J "Jenius" Trump? Law and order Presidnent?
Piffle.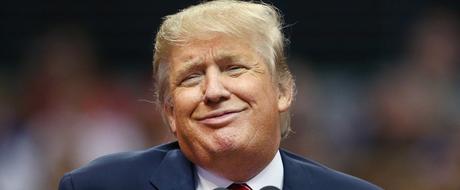 Trump isn't the 'law and order' president. He's the 'lawless and disorder' president
A bit from the article:

Our "law and order" president has consistently shown a disregard for the "law" portion of that idea throughout his time in office.He has
abused the pardon power
to shrug his shoulders at corruption - perhaps because it's fundamental to his life's work. He has granted clemency to Jared Kushner pal
Patrick Nolan
, who pled guilty to racketeering;
Conrad M. Black
, a friend convicted of fraud; and former governor. and Celebrity Apprentice contestant
Rod. Blagojevich
, who infamously tried to sell a US Senate seat. Like the member of a good crime syndicate, Trump protects his buddies who protect him. He rewarded
Roger Stone
's silent loyalty with commutation. His Justice Department dropped charges against Michael Flynn
after Flynn pleaded guilty to the charges
. And with Steve Bannon's days of freedom
in peril
, it feels as if the question isn't if Trump will pardon him but when.Instead of standing up for truth in justice, Trump bristles at perjury charges - such as when Rudy Giuliani cried "
perjury trap
" to explain why the president would not be interviewed by Robert Mueller. Truth is truth, despite Giuliani's
claim to the contrary
, and there's no need to claim "perjury trap" when the facts are on your side.
Trump has even built lawlessness into his public policy. Dozens of officials from other countries have spent money at his properties, likely in violation of the Emoluments Clause of the Constitution. His foreign policy decisions reek of corruption and conflicts of interest, and his immigration policies have likely violated domestic and international law.
It goes on from there, rightfully.

86 45
BYEDON
Vote and VOTE BLUE!!