Pin It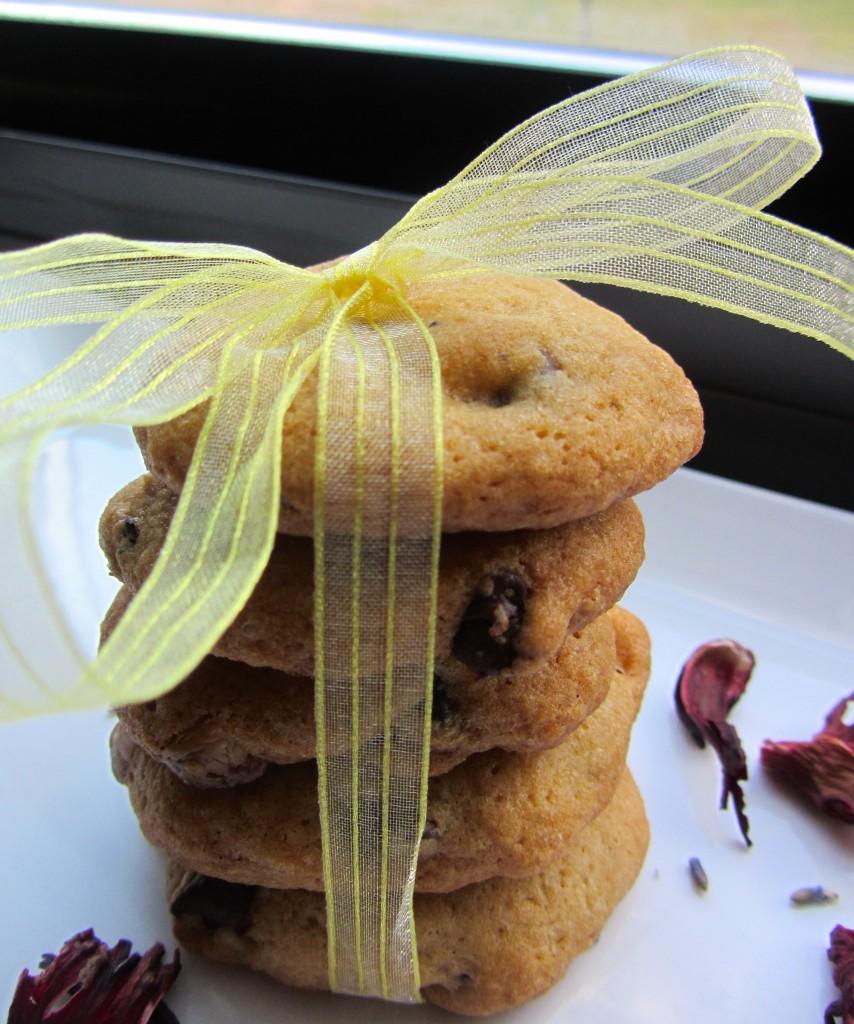 Merry Christmas (to those who celebrate it)! A new Como Water reader recently sent me an email pointing out that the site has a lot of desserts. Admittedly, that is the largest category on the blog, but her perception is definitely impacted by the season. You see in December I make a lot of holiday gifts–most of which are desserts. So, noooooooo, people, I'm not eating all of the desserts I post (at least not the entire portions

).
These cookies are a case in point–my neighbor recently had a darling little baby girl and in thinking about a gift, I thought about how I could give the gift of relaxation. I had mamma in mind when I used up the last of my hibiscus and lavender petals to make these cookies. They are sweet and fragrant, and honestly, who doesn't just adore the smell of cookies baking? So, I actually made the cookie dough and wrapped it in foil, then tissue paper, and a bow. That way, my neighbor could slice them off and indulge as she pleased. They were a hit and I was happy I could make my neighbors and their new lil addition smile!
Now, back to the kitchen for me! Oh, and stay tuned to my January posts, when the sweets take a back seat to veggies. Lots and lots of veggies!
Lavender Hibiscus Double Chocolate Chip Cookies
Ingredients:
1/2 cup Earth Balance (or butter)–softened
3/4 cup sugar
1/4 cup maple syrup
1 egg
1 teaspoon vanilla extract
3/4 teaspoon baking soda
1 1/2 cups flour
1/4 teaspoon salt
1 1/2 teaspoons hibiscus petals–finely chopped
3/4 teaspoon lavender petals–finely chopped
1/2 cup white chocolate chips
1/2 cup semi-sweet chocolate chips
turbinado sugar for sprinkling
Method:
*Preheat oven to 350 degrees F. In a large bowl, cream Earth Balance, sugar, and syrup until smooth. Stir in the egg and vanilla extract. Set aside.
*In a second bowl, mix flour, salt, baking soda, petal, and chips. Add dry ingredients to wet ingredients. Stir to combine. Cover bowl with plastic wrap or foil. Refrigerate for at least 30 minutes.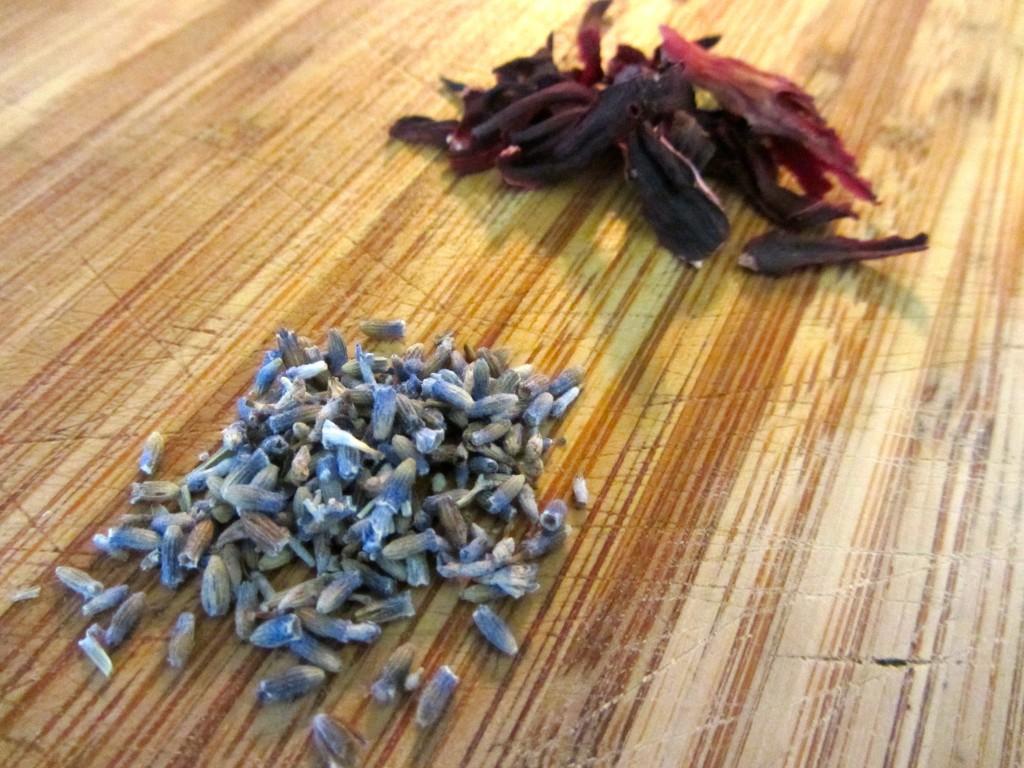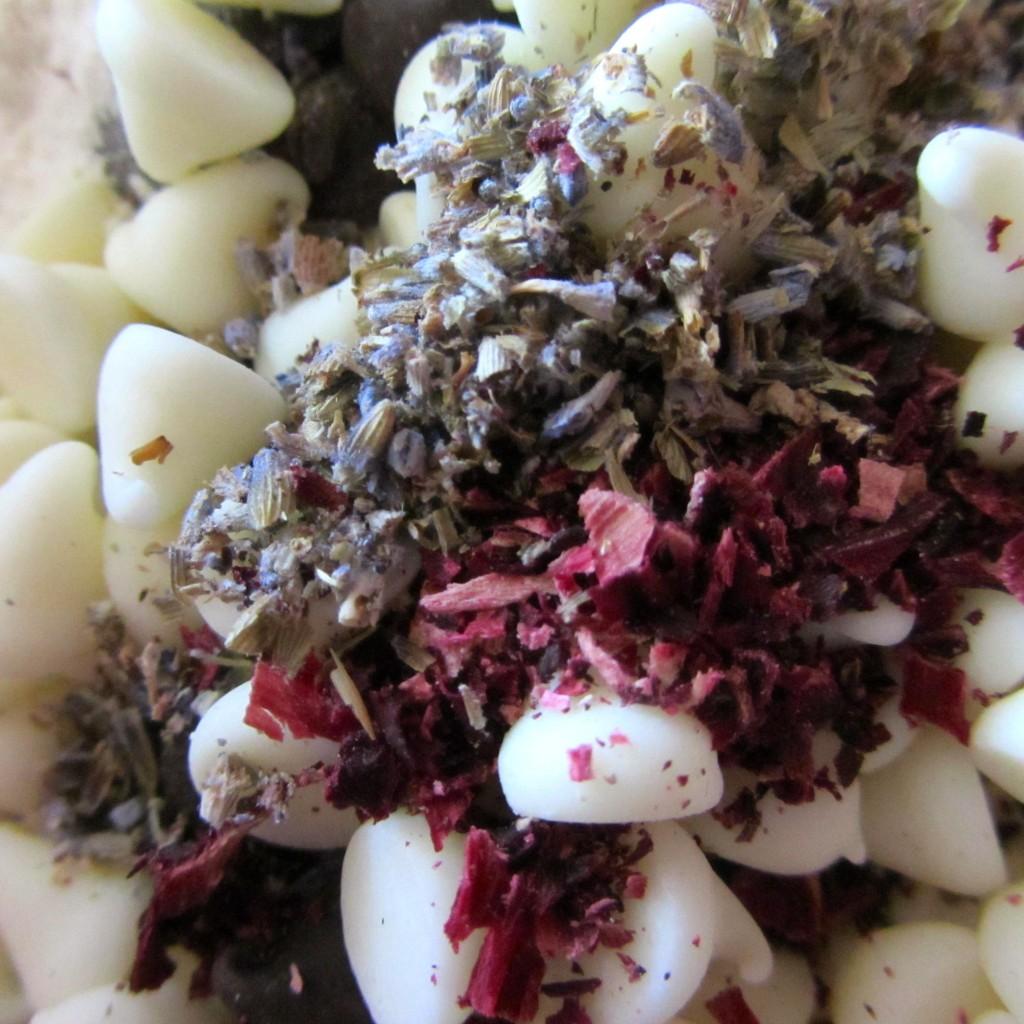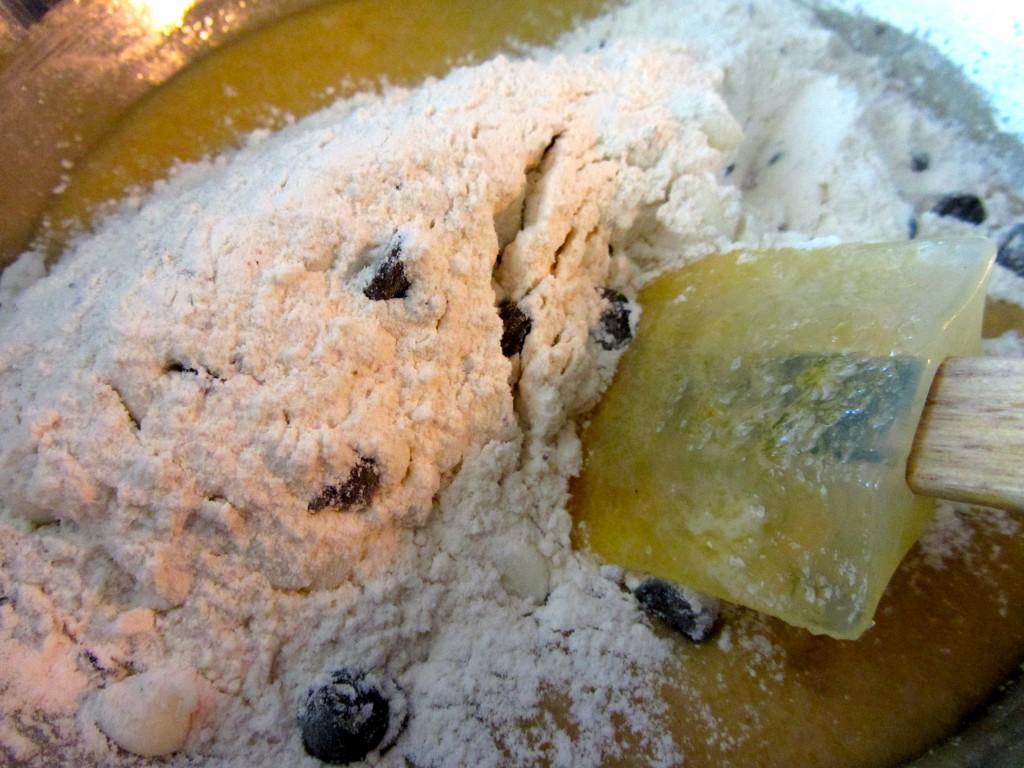 *Drop cookies onto cookie sheet, leaving at least two inches in between dough. Sprinkle the top with turbinado sugar. Bake 9-12 minutes. Enjoy!