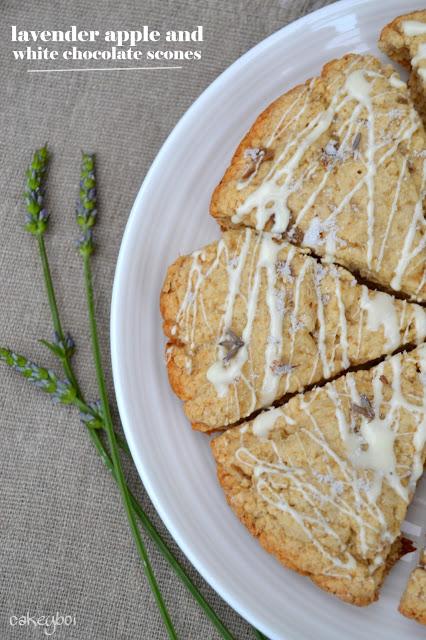 Disneyboi was having some friends round recently and asked if I would make something for them to have with a cuppa.
I thought a batch of scones would be nice, with a little pot of butter on the side.
As ever, I didn't want to make any old scones, but something with a bit of flavor. I looked in the cupboard and found a jar of lavender sugar which I hadn't used in a while.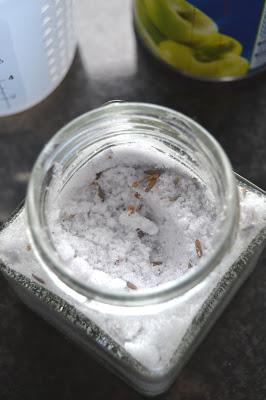 The sugar is infused with real lavender and has the rich familiar scent of the plant. It has to be used sparingly, otherwise instead of giving a delicate floral note to whatever you incorporate it into, it can end up tasting a bit soapy.
You can read how to make your own
lavender sugar here
.
I also had some apple pie filling on hand and white chocolate. So lavender, apple and white chocolate scones was the recipe!
The apple adds moisture to the scones and doesn't come through too strongly, but it also adds a touch of sweetness. The white chocolate is simply drizzled on at the end, so could be easily eliminated if you didn't have any, or didn't fancy it.
To make the scones, I used my Multicooker from Redmond.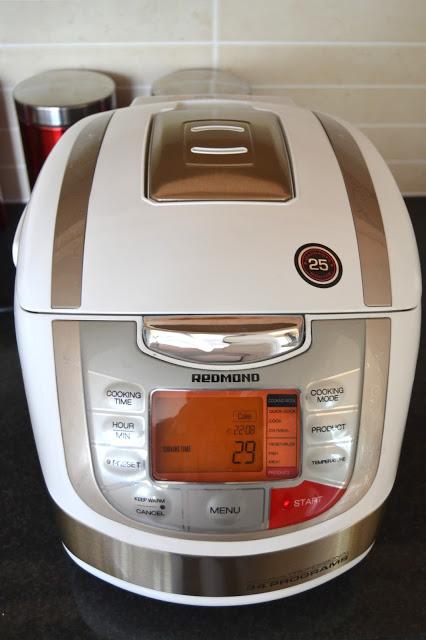 The
RMC-M4502E model
multicooker is a great tool in the kitchen. It has many functions and can steam, fry, cook pasta, stew, make porridge, make soup and bake in the machine. There are 16 automatic functions and 18 manual programs.
The machine can also prove bread, make baby food, sterilise items and even make yoghurt! It truly is multifunctional.

To make the scones, I rubbed the butter into flour, added the sugar, then mixed in the wet ingredients which in this case was an egg and apple filling (or apple sauce would also do).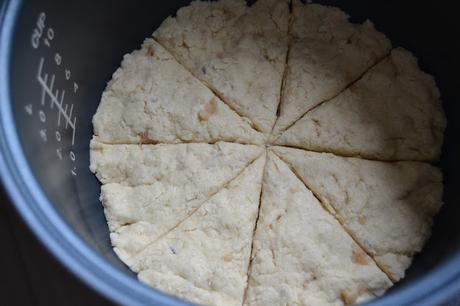 The dough was then pressed into the multicooker bowl in an even layer. I took a plastic scraper and cut the scone round into wedges before setting it to cook. (I forgot to give my scones a glaze with some egg wash before baking but even without they did brown nicely).
I set the multicooker to bake for 30 minutes and during that time, it smelled amazing!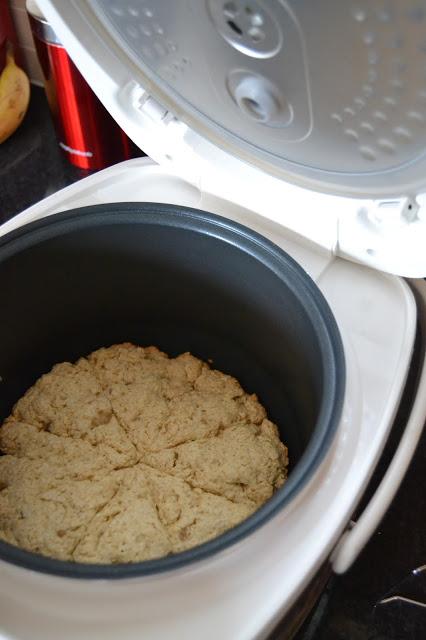 After baking time was up, I removed the bowl from the machine and allowed the scones to cool a little in there, before then removing them from the bowl. They slid out effortlessly.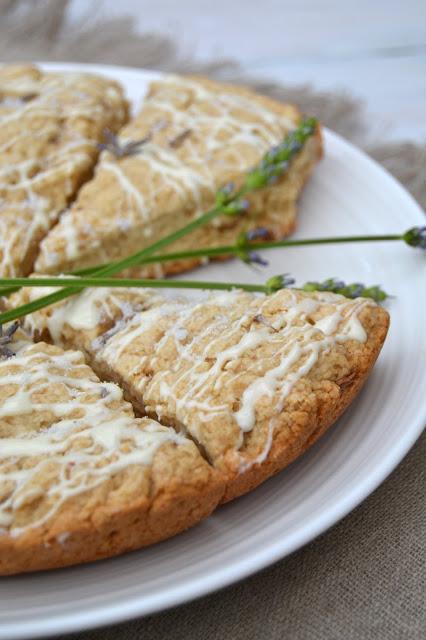 To finish the scones, I melted a little white chocolate and drizzled this over the top and sprinkled on a little of the lavender sugar.
The
Redmond RMC-M4502E
multicooker makes baking scones so easy. No cutting out shapes, simply press, score and go!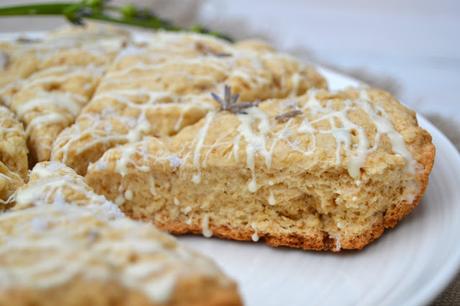 Here's how to make them;

Lavender Apple and White Chocolate Sconesby
Stuart Vettese August
-8-2016
Scones made with lavender sugar, apple sauce and a white chocolate drizzleIngredients
250 grams

self-raising flour

1 heaped teaspoon

baking powder

40 grams

unsalted butter

Pinch of

salt

10 grams

lavender sugar

15 grams

caster sugar

1 medium

egg

50 ml approx.

apple pie filling or apple sauce

20 grams

white chocolate
Instructions
In a bowl sieve together the flour, baking powder and salt.
Stir through both sugars into the flour mix.
With your hands rub in the butter until pea sized bit of butter and dotted through the mixture.
In a measuring jug, crack the egg and beat it with a fork. Add enough apple sauce to reach the 100ml mark.
Stir the apple sauce and egg and together and pour into the dry ingredients.
With your hands, mix the wet into the dry until a dough forms.
If the mix doesn't come together, add a little milk.
Place into the bowl of the multicooker and press down until even. Score into wedges.
Set the multicooker to bake for 30 minutes.
Allow to cool once baked.
Melt the chocolate in a jug in the microwave. Heat for 20 seconds and stir, the repeat for 10 seconds more until fully melted.
Drizzle over the scones and sprinkle more lavender sugar over the scones.
Enjoy with a schmear of butter.
(The scones can be baked in a conventional oven also at 180C for around 20 minutes or until golden brown.)
Details
Prep time: 15 mins
Cook time: 30 mins
Total time: 45 mins
Yield:

8 scone wedges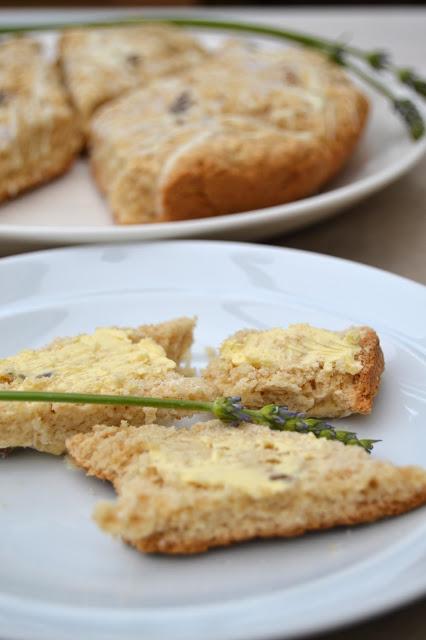 Here are some more scones recipes to try out:
Cheese and Marmite Scones - The Baking Explorer
Caramel Apple Pie Scones
- United Cakedom
Hot Cross Scones
- The Crafty Larder
Lemon Zest Scones
- Belleau Kitchen 
Peach Coconut Scones
- Cakeyboi
Disclosure Statement: I have received payment for creating this recipe and received the multicooker free to use.