Elle fashionwear launched their Autum-winter 2013 collection in their store at Forum mall on Sunday 6th Oct and I was graciously invited by the adorable Debiparna, a fellow fashion and lifestyle blogger and the host for a preview. I very merrily accepted my ' Passport to French Chic" over cupcakes and coffee and reached the venue on time at 12 noon.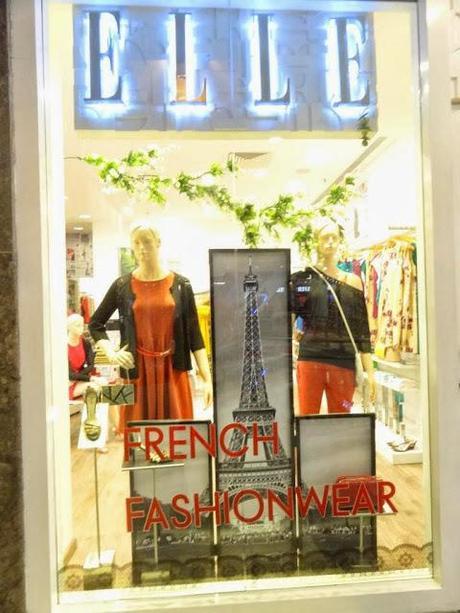 Even though I visit Forum practically every weekend, this was the first time I entered the Elle store! I always thought that they would have pieces only for people half my size so I avoided going in but on that day was pleasantly surprised to see the range of sizes available. And yes the clothes did fit me! So Elle, you already get quite a few brownie points for this.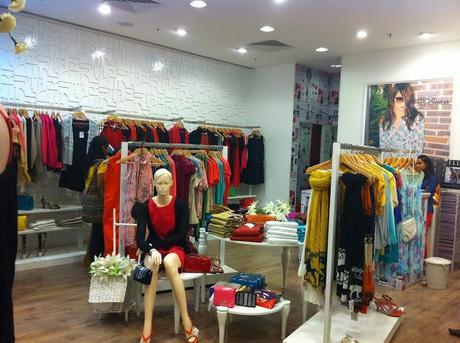 The store was done up very well and I liked how fresh and inviting it looked. The new collection was displayed on the racks and I noticed the liberal use of colors like blue, orange, red etc. Usually these are not colors that brands go in for during winter and I really liked that Elle chose to do something different. There were pants in red, green,mustard etc, bright clutches, shoes and bags. There was not much winterwear though and I'm not sure if they will add more later but other than a few light jackets and knit tops, everything else was pretty summery. Elle was kind enough to give all of us a Rs 500 voucher and I bought a gold knit top with it. This was available in two colors - black and gold. I picked gold coz it gave a very 70's vibe and my friend Poorna of 
http://presentedbyp.blogspot.in/
 said it's 'very me'. Shikha of http://www.sorellegrapevine.com bought the black one.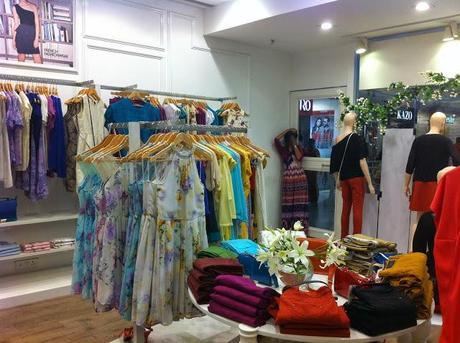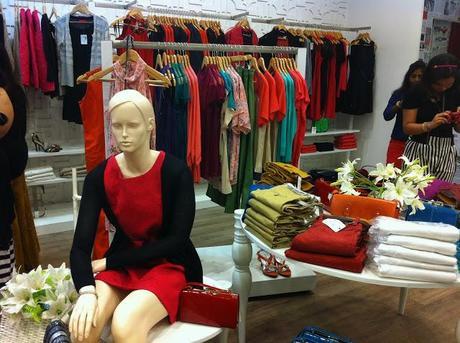 The event gave me an opportunity to interact with fellow Kolkata bloggers and I loved meeting them. And all of them loved the blue mascara I was wearing that day :D. I cannot end the post without talking about the delicious chocolate cupcakes . Resisted for nearly an hour then temptation took over and this happened :D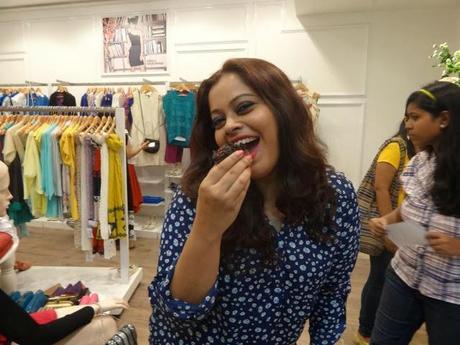 Here are more pics of the event. Enjoy :)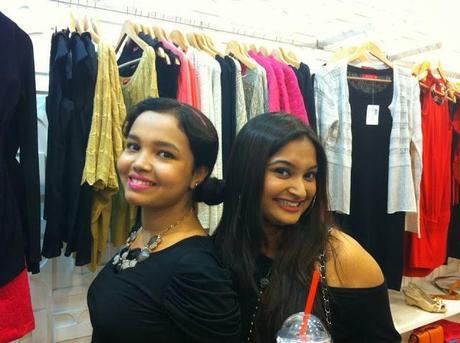 Sayoni of Sweet & Bitter and Pooja of dialifestyle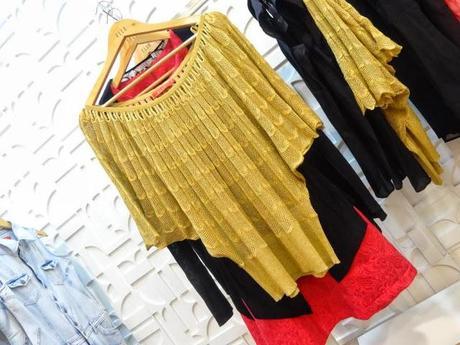 I bought this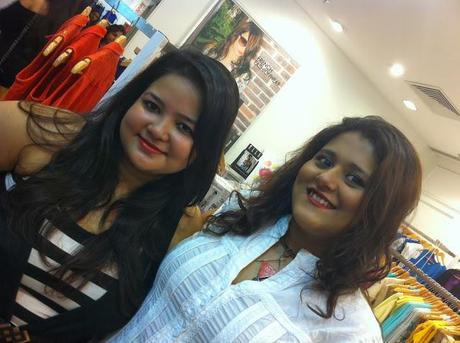 Debi and Poorna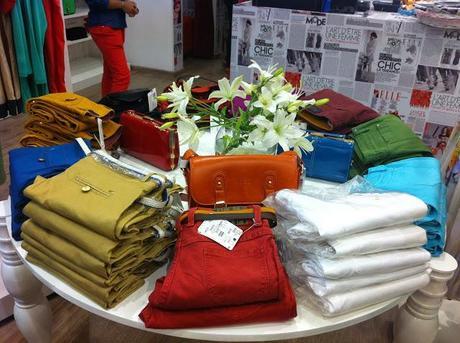 Pants in bright colors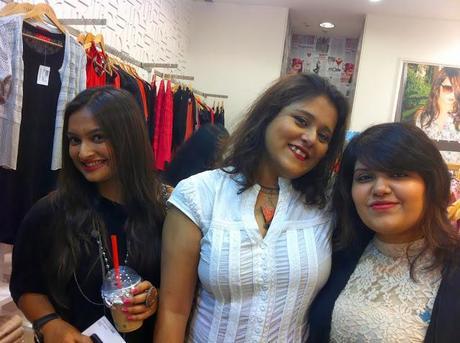 Pooja, Poorna, Shikha