I am delighted to announce the launch of Arbiter News!

We believe there should be a place on the internet where thinkers can articulate their findings on a subject, present both sides, and have meaningful dialog with others without the polarizing rhetoric that dominates the media today. The change starts with the philosophy of the organization. It's time for dialog. It's time for a platform where thinkers, regardless of their political inclinations can intelligently pose their findings on a subject. It's time for the public to learn both sides of the story before making a decision.
Here are some of our headlines for the week: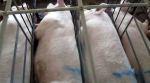 Humane Society of the United States, Wikimedia Commons
Pork Industry Horrors: Undercover HSUS Investigation:
WASHINGTON, 
February 20, 2014—An undercover exposé of 
Iron Maiden Hog Farm
 in Owensboro, Kentucky revealed that sows confined to small gestation crates were fed the ground-up intestines of piglets that had recently died from the highly contagious 
porcine epidemic diarrhea
 (PED). The investigation uncovered conditions that are not only inhumane and adverse to animal welfare, but pose an immediate threat to the U.S. food supply.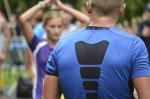 Simon Thalmann, Flickr Creative Commons
Train Smart and Dominate the Marathon: UrbanHalo founder and marathon running expert Jen Joas shares her personal tips for maintaining good running habits from practicing perseverance, to proper shoe styles, and to the dangers of overtraining. As you're training for your next marathon, keep these tips in mind to conquer your goal and sprint past the finish line with a smile on your face!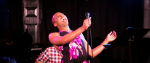 Jessica Latos, Paired Images
The Lady Dane Figueroa Edidi Shines at DC's Black Fox Lounge:
WASHINGTON, 
February 19, 2014—Tuesday night was one of music, humor and cabaret at Dupont Circle's Black Fox Lounge. DC star, the Lady Dane Figueroa Edidi brought the house down with her dynamic show, "A Skin-timate Evening with Lady Dane."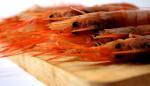 Cooking etc., Flickr Creative Commons
Shrimp: Environmental Crisis and Growing Health Concern:
WASHINGTON, 
February 18, 2014—Shrimp are America's most popular seafood. The success of the shrimp industry, however, is already creating a growing global environmental crisis and could lead to a national health crisis.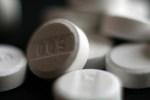 Michelle Tribe, Flickr Creative Commons
Accidental Tylenol Overdose More Common Than You Think:
WASHINGTON, 
February 17, 2014—Acetaminophen, the active ingredient in Tylenol and hundreds of other over-the-counter drugs, is responsible for more yearly accidental overdoses and cases of liver injury in the U.S. than most individuals are aware of. While the Food and Drug Administration (FDA) has issued new recommendations, it remains to be seen whether they go far enough to protect the public from the dangers of an accidental overdose.
Kjetil Ree, Wikimedia Commons
SCOTUS to Hear Arguments on Death Penalty Case in March:
WASHINGTON, 
February 17, 2014—The Supreme Court of the United States (SCOTUS) will hear oral arguments in the case of 
Hall v. Florida
 on March 3. The Justices will decide how to determine whether a criminal defendant is "mentally retarded*" and thus ineligible for the death penalty.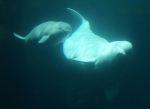 Tony Fox, Wikimedia Commons
Climate Change
to Blame for Cat Parasite in Beluga Whales?
WASHINGTON, 
February 17, 2014—The cat parasite 
Toxoplasma gondii
 was found in nearly 10 percent of western Arctic Beluga whales, according to scientists from the University of British Columbia (UBC). Even though the exact cause is unknown, researchers theorize that climate change has made it possible for the parasite to survive in conditions that were previously inhospitable.
We are looking for a handful of contributors with strong writing skills.
Every point has a counterpoint.
Think our writer got it wrong? Interested in contributing? Email our editors at 
[email protected]
with your counterpoint or check out our submissions guidelines.
38.907231
-77.036464