Going out in the evenings have been limited of late with junior burger. Tuesday night was one of those rare occasions where I headed out

I was invited to the opening night of Potted Potter at the State Theatre and took my friend Mahara who is a huge Harry Potter fan. She's read all 7 books so I thought she'd enjoy watching comedians Benjamin Stratton and James Percy compress 7 Harry Potter books into 70 funny minutes.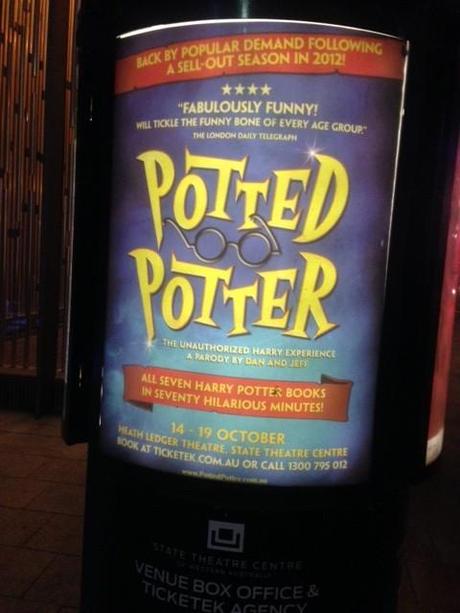 Although I personally haven't read the Harry Potter series, I absolutely loved Potted Potter. 70 minutes was the perfect length and the audience interaction was hilarious. My favorite part was playing Quidditch and watching a kid from the crowd beat up James who was dressed up as the Golden Snitch.
Potted Potter is an interactive family friendly performance and well worth going to see. Ben and James will be at the State Theatre until this Sunday 19 October and tickets are available online via Ticketek from $62.
This is a preview of the humor we enjoyed